Cite this
Close
Citation
Persistent URL for this entry
http://dictionaryofsydney.org/entry/aisling_society
To cite this entry in text
Kildea, Jeff, Aisling Society, Dictionary of Sydney, 2012, http://dictionaryofsydney.org/entry/aisling_society, viewed
16 May 2022
To cite this entry in a Wikipedia footnote citation
cite web | url= http://dictionaryofsydney.org/entry/aisling_society | title = Aisling Society | author = Kildea, Jeff | date = 2012 | work = Dictionary of Sydney | publisher = Dictionary of Sydney Trust | accessdate =
16 May 2022
To cite this entry as a Wikipedia External link
cite web | url = http://dictionaryofsydney.org/entry/aisling_society | title = Aisling Society | accessdate =
2012
| author = Kildea, Jeff | date = 2012 | work = Dictionary of Sydney | publisher = Dictionary of Sydney Trust
Aisling Society
The Aisling Society of Sydney is an Irish-Australian cultural organisation which for more than half a century has promoted cultural relations between Australia and Ireland by fostering the study of the history, life and culture of Ireland and the effect of our Irish heritage on Australian life.
[media]The society traces its origins to 1954, when three friends gathered at Pfahlert's Hotel in Margaret Street: Mary Hegarty, a classical scholar and teacher, Brian McGrath, a distinguished Sydney lawyer, and Father Nicholas McNally. They shared a love of Ireland, of literature and history, and of learning generally, and they decided to form a society devoted to those interests.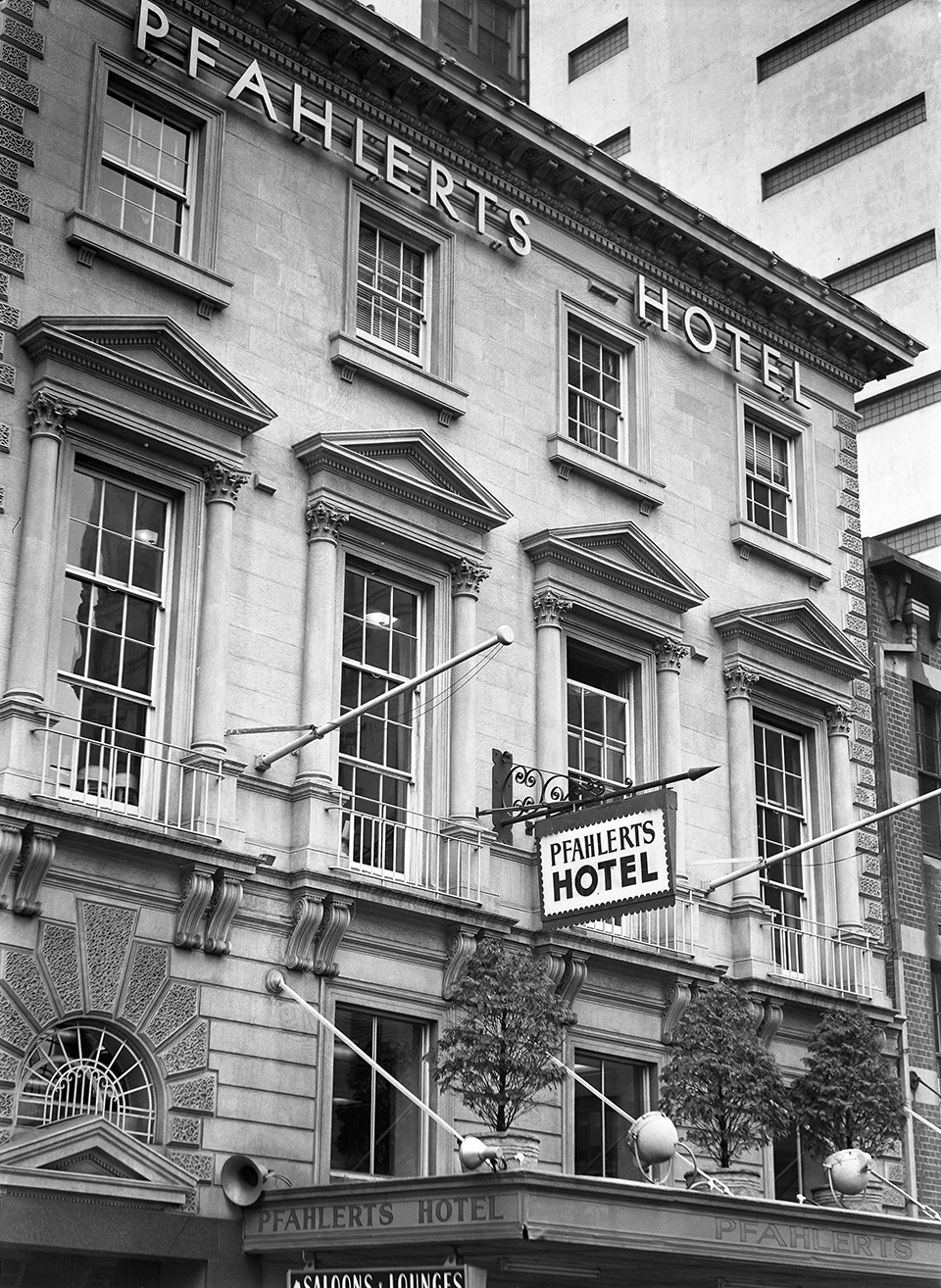 The name they chose, 'Aisling' (pronounced Ashling), is an Irish word meaning a dream or vision. The Aisling poems and songs were a phenomenon of the 'hidden Ireland' of the eighteenth century, a period of oppression and penal laws for the majority. They helped Irish people keep alive their knowledge of the past, pride in their heritage and hope for the future.
On 16 March 1955, at the inaugural meeting of the Aisling Society of Sydney, a constitution was adopted and office-bearers elected. The first ordinary meeting was held in April 1955, and a talk was given by one of the society's first great characters, James A Meagher, whose subject was WB Yeats. In every year since then, the society has hosted monthly talks on a wide range of topics related to Irish and Irish-Australian history, literature and culture. Speakers have included Sir Gerard Brennan, Father Ed Campion, Patrick Dodson, Thomas Keneally, Justice Michael Kirby, David Malouf, and Jack Mundey. The society also fosters the teaching of Irish Studies at Sydney's universities by offering prizes and other forms of support.
References
Aisling Society website, http://aislingsociety.org.au, viewed 28 November 2012
Notes