Cite this
Close
Citation
Persistent URL for this entry
http://dictionaryofsydney.org/entry/berowra
To cite this entry in text
Rowland, Joan, Berowra, Dictionary of Sydney, 2008, http://dictionaryofsydney.org/entry/berowra, viewed
23 May 2022
To cite this entry in a Wikipedia footnote citation
cite web | url= http://dictionaryofsydney.org/entry/berowra | title = Berowra | author = Rowland, Joan | date = 2008 | work = Dictionary of Sydney | publisher = Dictionary of Sydney Trust | accessdate =
23 May 2022
To cite this entry as a Wikipedia External link
cite web | url = http://dictionaryofsydney.org/entry/berowra | title = Berowra | accessdate =
2008
| author = Rowland, Joan | date = 2008 | work = Dictionary of Sydney | publisher = Dictionary of Sydney Trust
Berowra
The original inhabitants of the Berowra area were the Aboriginal people who had lived there for thousands of years.
Berowra is [media]about 215 metres above sea level in the parish of Cowan and in the Hornsby local government area. Situated along the ridge-top, most of Berowra is level but the land drops to deep valleys, and the area is heavily wooded bushland. Much of it forms the Berowra Valley Regional Park.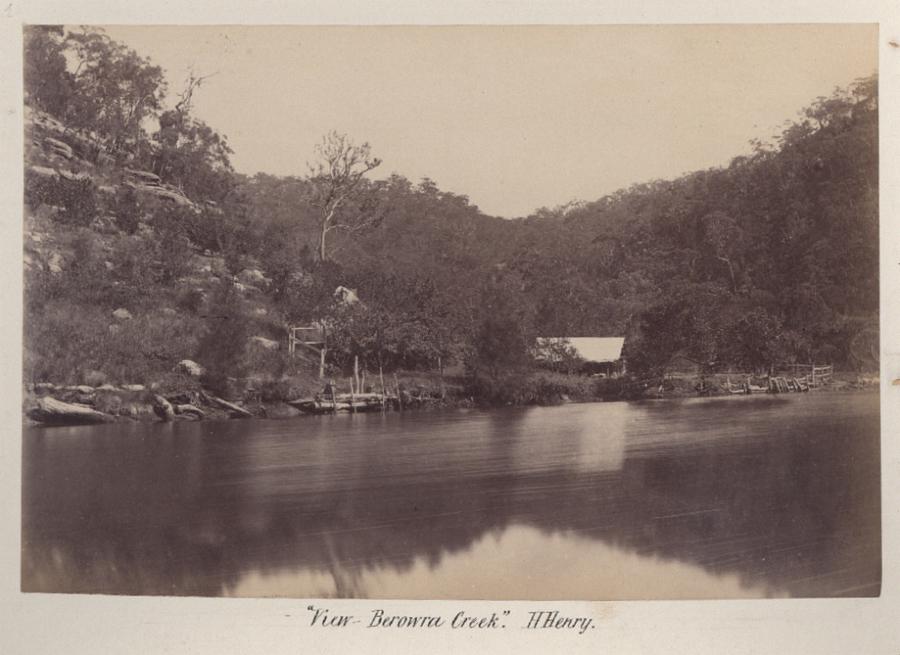 The suburb was named after the parish of Berowra, Berowra being a Darug word meaning 'the place of shells', [1] although for a time it was also said to mean 'the place of many winds'. [2]
[media]The first land owner was Mary Wall, whose land was gazetted in 1879. [3] Once a week she walked through the night from Sydney to Berowra, worked the next day on her land, then walked back to Sydney, so that she fulfilled the conditions of purchase.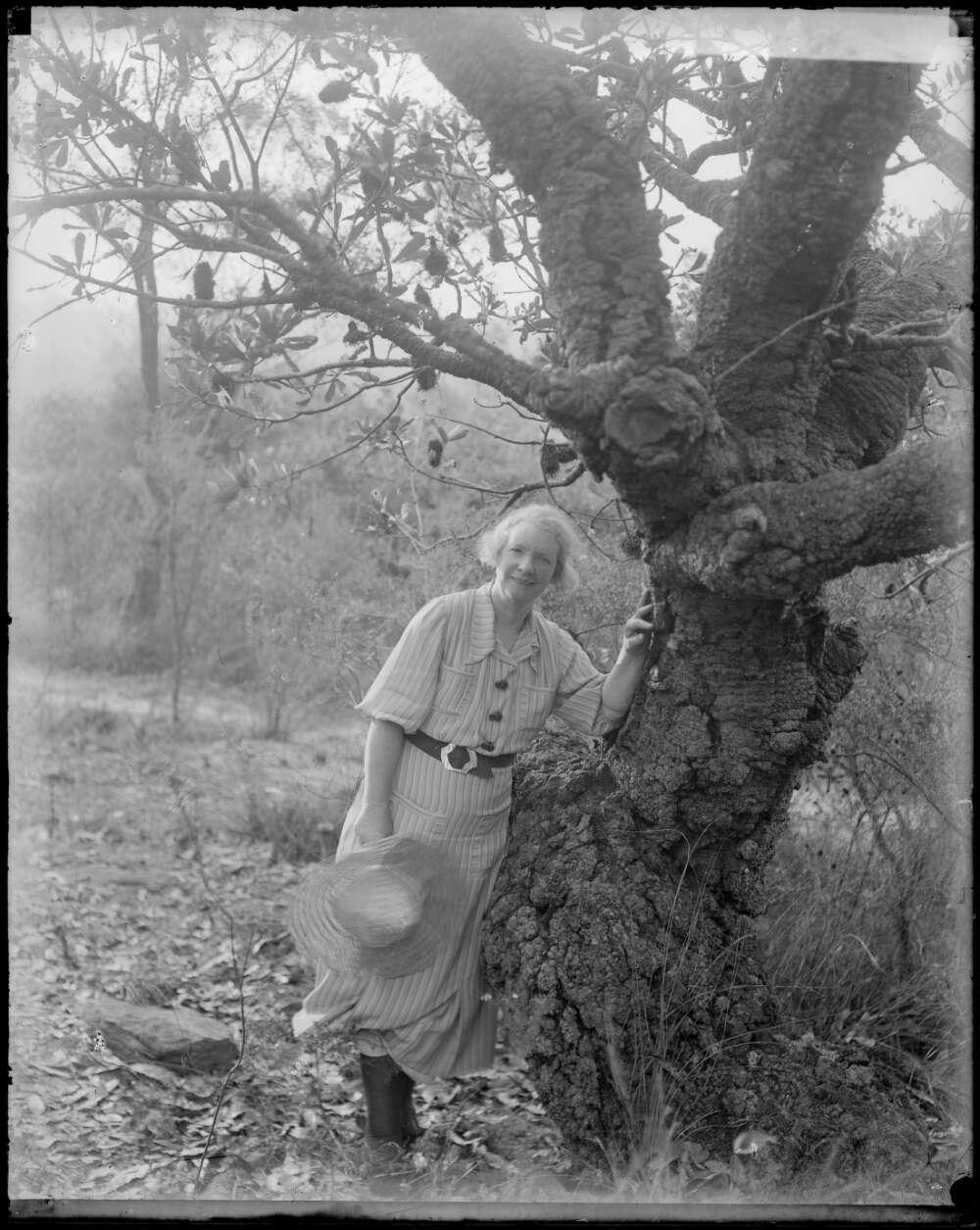 A part-time school opened in 1894 in a front room of her house on the Peats Ferry Road (now the Pacific Highway).
George Collingridge, a well-known artist who owned land at Berowra Waters, petitioned for a railway station at Berowra, and a platform was opened on 1 April 1887. At that time people living at Berowra were mainly fettlers and farmers, but it was the opening of the railway that was responsible for the growth of the settlement. Visitors would arrive from Sydney for walks through the bush and trips to Berowra Waters, where they could hire boats.
It was not until 4 October 1890 that Berowra was proclaimed a village, and the following year the first auction of land took place. The development of the area was delayed because of poor roads over difficult terrain.
In 1900 there were about 35 families in the area, and Berowra was considered large enough to have a post office.
[media]The road from Berowra railway station to Berowra Waters and on to Arcadia was built in 1902. Jack Smith, who owned the boatshed at Berowra Waters, also ran the ferry which connected the road from either side of Berowra Creek. In 1910, Mary Wall's 60-acre (24-hectare) farm was sold by her daughter Elizabeth Smith to Arthur Rickard Real Estate for £1800. [4] It was divided into 150 lots of various sizes. Berowra grew slowly in the 1920s and 1930s, but more quickly after the first major subdivisions of land in the 1950s. The highest growth periods for Berowra occurred from 1966 to 1981, when the population grew from 3,100 to 8,250.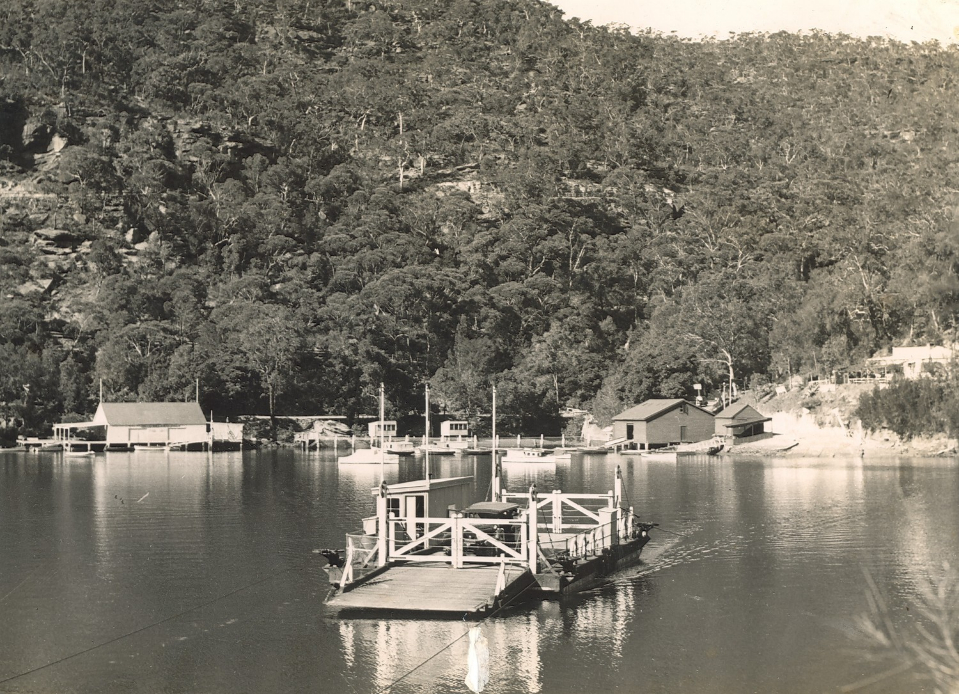 In 1970, the Village shopping centre and hotel were built.
Notes
[1] Ralph Hawkins, Aboriginal History of Hornsby Shire, 2004
[2] Claire Schofield, Shaping of Hornsby Shire, Hornsby Shire Council, Hornsby NSW, 1988, p 78
[3] Hornsby Historical Society, Pioneers of Hornsby Shire 1788–1906, Library of Australian History, Sydney, 1979, p 248
[4] Hornsby Historical Society, Pioneers of Hornsby Shire 1788–1906, Library of Australian History, Sydney, 1979, p 251