Cite this
Close
Citation
Persistent URL for this entry
http://dictionaryofsydney.org/entry/edmunds_rosette
To cite this entry in text
Hanna, Bronwyn, Edmunds, Rosette, Dictionary of Sydney, 2008, http://dictionaryofsydney.org/entry/edmunds_rosette, viewed
22 Sep 2021
To cite this entry in a Wikipedia footnote citation
cite web | url= http://dictionaryofsydney.org/entry/edmunds_rosette | title = Edmunds, Rosette | author = Hanna, Bronwyn | date = 2008 | work = Dictionary of Sydney | publisher = Dictionary of Sydney Trust | accessdate =
22 Sep 2021
To cite this entry as a Wikipedia External link
cite web | url = http://dictionaryofsydney.org/entry/edmunds_rosette | title = Edmunds, Rosette | accessdate =
2008
| author = Hanna, Bronwyn | date = 2008 | work = Dictionary of Sydney | publisher = Dictionary of Sydney Trust
Rosette Edmunds
Rosina Mary Edmunds [media]was born at the turn of the nineteenth century and known from an early age as Rosette. She was one of six children of Walter Edmunds, the son of two convicts, who became a Labor Party member of the New South Wales Parliament and a judge.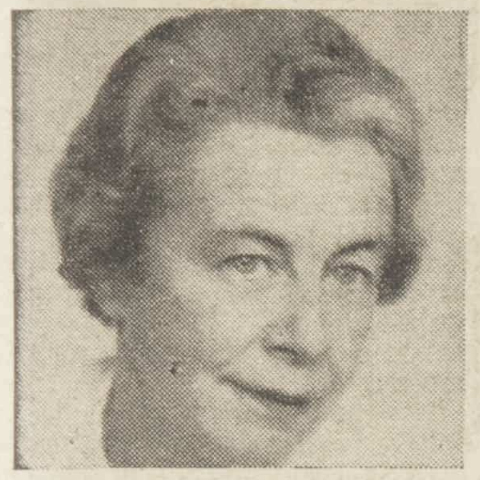 From 1926 until 1941 Edmunds worked for Clement Glancey in his Sydney city office, and was one of the most prominent female architects of her generation to be employed there. Edmunds became Glancey's lead designer, involved in most of the firm's 1930s work which specialised in Catholic churches and schools, mainly in the Romanesque style.
Clement Glancey Junior, who took over the practice from his father, listed 26 church designs and alterations for which he believed Edmunds was largely responsible. He recalled her as 'a very majestic figure, tall, fine-featured and charismatic'.
In 1938 Edmunds published Architecture, an Introductory Survey, a history of world architecture entirely illustrated with her own drawings. Even now this survey account is authoritative and accessible.
During World War II Edmunds worked for the Department of the Interior where she helped plan naval defences around Australia. She then worked for two years as a field officer with the Department of Post War Reconstruction. During this time she also completed her Diploma of Town and Country Planning at the University of Sydney.
In 1950 Edmunds moved to Canberra where she worked with Malcolm Moir and Heather Sutherland, and set up her own business as an architect/town planner in Braddon. She took up the Presidency of the Canberra committee of the Royal Australian Institute of Architects in 1955, the first woman to hold such a position with the institute. The following year Edmunds died suddenly from a heart attack, at the early age of 56.
References
Rosina Edmunds, Architecture: An Introductory Survey, Dymocks Book Arcade, Sydney, 1938
Rosette Edmunds, 'Decorative emphasis, the balance between two ideals', Architecture, June 1938
Rosette Edmunds, 'Educating Australian architects', Architecture, December 1938
Rosette Edmunds, 'Further educational points for Australians and architects', Architecture, March, 1938
Rosette Edmunds, 'Silly symphony', Architecture, March 1939
Rosette Edmunds, 'A dream', Architecture, February 1942
Rosette Edmunds, 'Town and country planning and democracy', Twentieth Century, vol 1, no 4, June 1947
Rosette Edmunds, 'Slums', Twentieth Century, vol 3 no 4, June 1949
Rosette Edmunds, 'Town planning and the people', Twentieth Century, vol 5 no 4, June 1951
Rosette Edmunds, 'Planning for the atomic age', Twentieth Century, vol 6 no 3, 1952
Robert Freestone, 'Women in the Australian Town Planning Movement 1900–1950', Planning Perspectives, no 10, 1995, pp 259–277
Bronwyn Hanna, interview with Mary Edmunds, 1997
Bronwyn Hanna, 'Absence and presence: a historiography of early women architects in New South Wales', PhD thesis, University of New South Wales, 2000, viewed 8 November 2008, www.library.unsw.edu.au/~thesis/adt-NUN/public/adt-NUN2000.0006
'Obituary, Rosette Edmunds', RIBA Journal, April 1957
Julie Willis and Bronwyn Hanna, Women Architects in Australia, 1900–1950, Royal Australian Institute of Architects, Canberra, 2001
Notes