Cite this
Close
Citation
Persistent URL for this entry
http://dictionaryofsydney.org/entry/felix_the_cat
To cite this entry in text
Dictionary of Sydney staff writer, Felix the cat, Dictionary of Sydney, 2008, http://dictionaryofsydney.org/entry/felix_the_cat, viewed
16 May 2022
To cite this entry in a Wikipedia footnote citation
cite web | url= http://dictionaryofsydney.org/entry/felix_the_cat | title = Felix the cat | author = Dictionary of Sydney staff writer | date = 2008 | work = Dictionary of Sydney | publisher = Dictionary of Sydney Trust | accessdate =
16 May 2022
To cite this entry as a Wikipedia External link
cite web | url = http://dictionaryofsydney.org/entry/felix_the_cat | title = Felix the cat | accessdate =
2008
| author = Dictionary of Sydney staff writer | date = 2008 | work = Dictionary of Sydney | publisher = Dictionary of Sydney Trust
Felix the Cat
Felix the Cat was an internationally known cartoon character. He was possibly the first animated celebrity, predating Walt Disney's Mickey Mouse. Although the height of his fame was in the 1920s and 1930s, he was still well-known decades later. He appeared in over 100 films, featured in music, comic books, toys and badges, as well as appearing on collectables and clothing.
Felix [media]was the creation of a Sydney boy, born Patrick O'Sullivan, who was the son of a Darlinghurst cab proprietor. Educated in schools in Chippendale and Woolloomooloo, he had various jobs, but then attended art classes at the Art Society of NSW. By 1905, aged 18, he was submitting cartoons, caricatures and illustrations to The Worker, the trade union affiliated newspaper. But it was the visit of the US navy's Great White Fleet to Sydney in 1908 that stimulated his interest in travelling to America.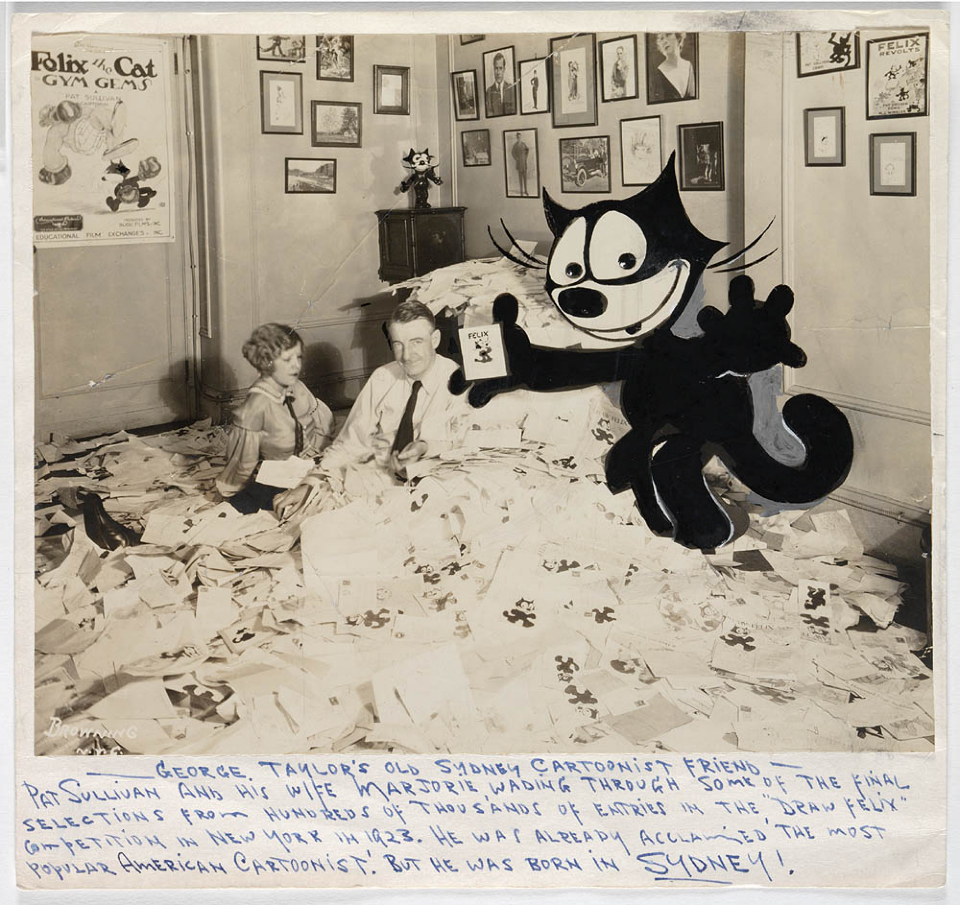 He left Sydney in 1909 for London, where he worked on the magazine Ally Sloper, and also dropped the 'O' from his name. As Pat Sullivan, he migrated to the USA in 1914, and three years later he produced his first animated film, The Tail of Thomas Kat. Thomas was the precursor to Felix, who first appeared in film in 1919 in The Adventures of Felix).
This little black cat was quite an individual, able to think, reason, and solve problems, and in 1923 he began to appear in comic strip form. By the mid-1920s, the Felix comic strip was published in more than 60 newspapers worldwide.
Sullivan, [media]before his death in 1933, held copyright for the name 'Felix the Cat' and for at least 200 different Felix toys of various sizes. The Felix collectables included postcards, cigarette cards, comic books, pencils, jigsaw puzzles, sheet music and recordings, tin toys, chinaware and teapots, as well as clothing, confectionary and various other novelties.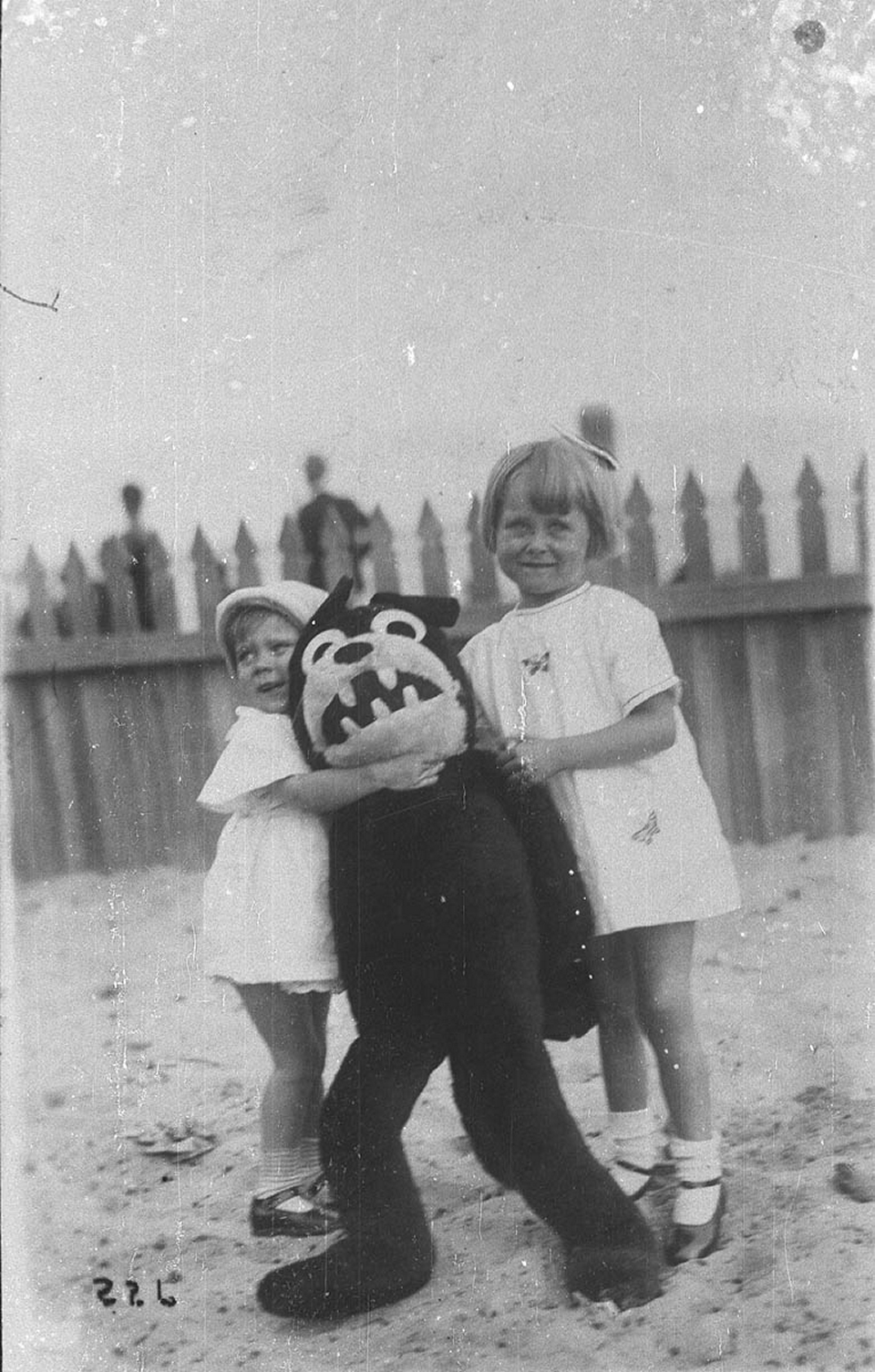 References
State Library of New South Wales, Reclaiming Felix the Cat, exhibition catalogue, State Library of New South Wales, Sydney, 2005
Notes