Cite this
Close
Citation
Persistent URL for this entry
http://dictionaryofsydney.org/entry/fisher_henry
To cite this entry in text
McCormack, Terri, Fisher, Henry, Dictionary of Sydney, 2011, http://dictionaryofsydney.org/entry/fisher_henry, viewed
21 May 2022
To cite this entry in a Wikipedia footnote citation
cite web | url= http://dictionaryofsydney.org/entry/fisher_henry | title = Fisher, Henry | author = McCormack, Terri | date = 2011 | work = Dictionary of Sydney | publisher = Dictionary of Sydney Trust | accessdate =
21 May 2022
To cite this entry as a Wikipedia External link
cite web | url = http://dictionaryofsydney.org/entry/fisher_henry | title = Fisher, Henry | accessdate =
2011
| author = McCormack, Terri | date = 2011 | work = Dictionary of Sydney | publisher = Dictionary of Sydney Trust
Fisher, Henry
Henry Fisher was [media]born on 15 August 1815, the fourth child of William and Frances, at Southampton Place, St Pancras, London. He arrived in Sydney on the barque Arab on 19 March 1832 with a letter of introduction to the New South Wales Customs Department, and set up as a customs agent and wine and spirit merchant in lower George Street.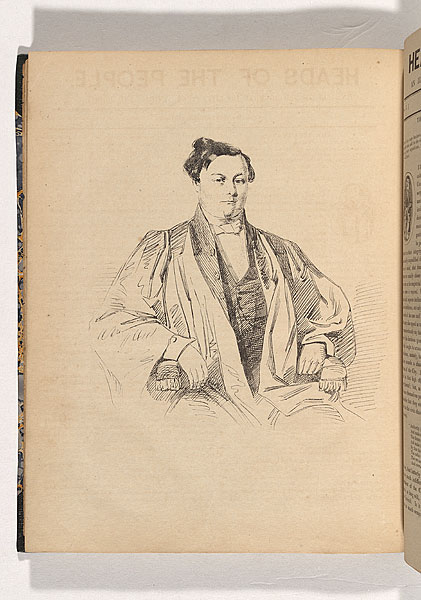 Growing family and business
In November 1842, Fisher moved his business around the corner to Argyle Street, renting four floors of the Customs House buildings from Frederic Unwin. On his return from a visit to Launceston in 1843, he offered kangaroo skins for sale as well as bran and wheat.
Local government
Fisher became councillor for Gipps Ward on 1 November 1844 and retained his seat until 9 February 1853 when the council was replaced by a three-member commission. In the same year he took civil action and claimed damages against the Sydney Morning Herald for implying he was 'under the influence' at a council meeting. He lost the case.
In 1845 he set up Fisher's City Depot, on the corner of George and King streets, where his advertisements for Fisher's Colonial Rum became well known. His private residence was initially at Princes Street and later Cumberland Street, The Rocks. By 1850, Henry Fisher, justice of the peace and wine and spirit merchant, was back at 480 George Street North.
Fisher's legacy
Fisher's son William Henry, who became a master mariner, joined him in the brokerage and Customs House agency at 8 Castlereagh Street North in 1867. He was also involved in coastal trading and owned several vessels, including the cutters Endeavour, Fanny Fisher and the Amelia Breillat.
Fisher's wife Amelia died in 1865, and in 1886 he married widow Emily Smith. He died on 24 August 1888 and is buried in the old Church of England cemetery at Rookwood.
References
'Argyle Stores' State Heritage Register listing, Heritage Branch, New South Wales Department of Planning, Sydney, viewed 28 February 2011, http://www.heritage.nsw.gov.au/07_subnav_01_2.cfm?itemid=5053139
Hilary Golder, Sacked: removing and remaking the Sydney City Council 1853–1988, City of Sydney in association with Books & Writers, Sydney, 2004
Notes