Cite this
Close
Citation
Persistent URL for this entry
http://dictionaryofsydney.org/entry/hill_george
To cite this entry in text
McCormack, Terri, Hill, George, Dictionary of Sydney, 2010, http://dictionaryofsydney.org/entry/hill_george, viewed
25 May 2022
To cite this entry in a Wikipedia footnote citation
cite web | url= http://dictionaryofsydney.org/entry/hill_george | title = Hill, George | author = McCormack, Terri | date = 2010 | work = Dictionary of Sydney | publisher = Dictionary of Sydney Trust | accessdate =
25 May 2022
To cite this entry as a Wikipedia External link
cite web | url = http://dictionaryofsydney.org/entry/hill_george | title = Hill, George | accessdate =
2010
| author = McCormack, Terri | date = 2010 | work = Dictionary of Sydney | publisher = Dictionary of Sydney Trust
Hill, George
George Hill [media]was born on 25 March 1802 at Parramatta, the eldest son of former convicts William Hill and Mary Johnson.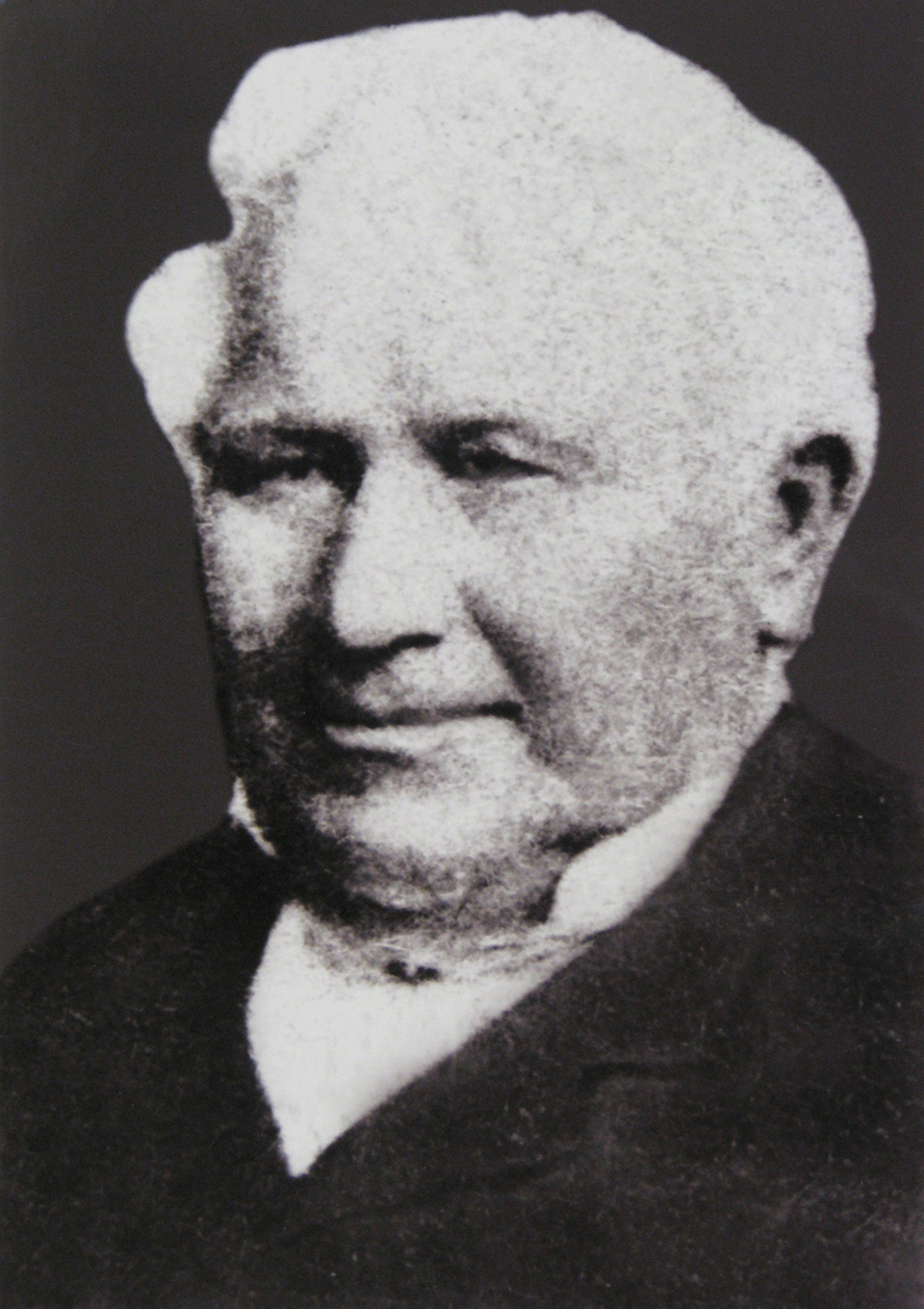 A butcher builds an empire
By 1832, he had three inns in Pitt Street, including the Butcher's Arms and the Carpenter's Arms. In 1834 he built for himself Durham Hall, a Regency residence at 207 Albion Street. From 1838 to 1850 he held a large property, Yanko, on the Murrumbidgee River. In 1841, Hill married Jane Binnie.
A man of dignity and respect
George Hill was a Foundation Councillor for Macquarie Ward, 1 November 1842 to 31 December 1851, and was re-elected from 11 April 1857 to 30 November 1858. He was appointed magistrate in 1844 and mayor in 1850. He was also commissioned as a Justice of the Peace in 1844. In municipal politics he was praised for the 'dignity and respect' he brought to the office, and for reforming abuses in the police courts.
Hill was a member of the first Legislative Council, 1848–56, for the counties of St Vincent and Auckland, and a member of the Legislative Council from 1856 until his resignation in 1861.
Throughout his life, Hill was a sporting patron and horse owner, and was treasurer of the Sydney races in the 1830s and a subscriber to the Parramatta races. In the early 1850s he also spent time on the Anniversary Regatta Committee.
Tram tragedy
George Hill died on 19 July 1883 at Surry Hills after his buggy collided with a tram. He was buried in the Church of England section of Randwick Cemetery, survived by his wife, five sons and five daughters.
References
City of Sydney Archives, Aldermen's Files
Hilary Golder, A Short Electoral History of Sydney City Council 1842–1992, City of Sydney website, http://www.cityofsydney.nsw.gov.au/aboutsydney/documents/history/hs_chos_electoral_history.pdf, viewed 30 September 2010
Hilary Golder, Sacked: removing and remaking the Sydney City Council 1853–1988, City of Sydney in association with Books & Writers, Sydney, 2004
Christopher Keating, Surry Hills: the city's backyard, Hale & Iremonger, Sydney, 1991
Martha Rutledge, 'Hill, George (1802–1883)', Australian Dictionary of Biography, vol 4, Melbourne University Press, Melbourne, 1972, pp 398–399
Notes