Japanese submarine attack 1942
Cite this
Close
Citation
Persistent URL for this entry
http://dictionaryofsydney.org/entry/japanese_submarine_attack_1942
To cite this entry in text
Wotherspoon, Garry, Japanese submarine attack 1942, Dictionary of Sydney, 2008, http://dictionaryofsydney.org/entry/japanese_submarine_attack_1942, viewed
25 Oct 2021
To cite this entry in a Wikipedia footnote citation
cite web | url= http://dictionaryofsydney.org/entry/japanese_submarine_attack_1942 | title = Japanese submarine attack 1942 | author = Wotherspoon, Garry | date = 2008 | work = Dictionary of Sydney | publisher = Dictionary of Sydney Trust | accessdate =
25 Oct 2021
To cite this entry as a Wikipedia External link
cite web | url = http://dictionaryofsydney.org/entry/japanese_submarine_attack_1942 | title = Japanese submarine attack 1942 | accessdate =
2008
| author = Wotherspoon, Garry | date = 2008 | work = Dictionary of Sydney | publisher = Dictionary of Sydney Trust
Japanese submarine attack 1942
In over two centuries of white history, Sydneysiders have often been warned of the possibility of invasion. In the early decades of the colony, England was variously at war with France, Spain and the Netherlands, and French ambitions and activities in the Pacific held fearful possibilities. Later, during the Crimean War, Russia was added to the list of potential threats. Also permanently looming in the background was the 'Yellow Peril', the teeming masses of Asia to the north, often portrayed as a threat to white Australia.
Harbour fortifications
During the nineteenth and early twentieth centuries, various fortifications were constructed around the harbour to prevent potential invaders. They never came, yet beyond the paranoid fear, there was a good chance that the city might one day be invaded.
Indeed, in 1839, an American flotilla sailed silently into Sydney harbour one night. The following morning, its commander informed the startled inhabitants that, if so inclined, he might have sunk all the shipping of the port and reduced most of the town to ashes, before retreating unscathed under the cover of darkness. Luckily, Britain and America were not at war in 1839.
But the shock of that visit led to the building of a fort on Pinchgut Island (later known as Fort Denison). The work began in the 1840s but it was not until the 1850s, when Britain was at war with Russia, that a sense of urgency prevailed, and the fortifications on the island were completed.
Midget submarine invasion
It was in 1942, [media]during World War II, that Sydney harbour actually experienced an invasion. Three Japanese midget submarines slipped into the harbour on the night of 31 May 1942.

The [media]attack on Sydney created havoc and fear. The mother submarines remained off the New South Wales coast for some weeks. Shells from their guns caused much panic and real estate prices in Sydney's eastern suburbs fell. Yet from a tactical perspective, the attack was of limited success. Only one of the submarines, the M24, managed to fire its torpedoes, and these ultimately missed their intended target, the heavy cruiser USS Chicago. Instead, they hit the depot ship HMAS Kuttabul and 21 lives were lost.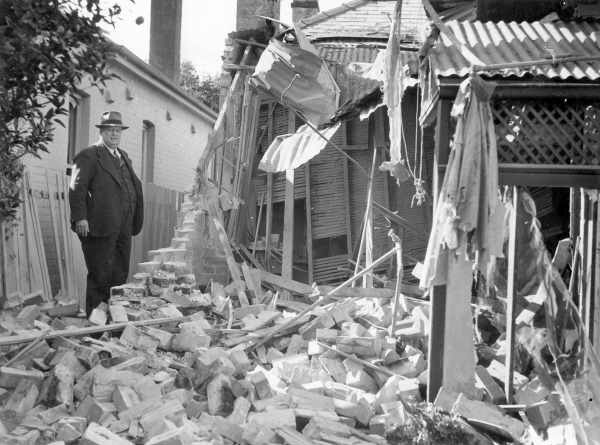 [media]The crews of the three midget submarines all died. One midget, from the mother submarine I- 27, was detected early in the raid and exploded in the harbour nets. The midget from I-22 became trapped in Taylors Bay and the crew chose suicide over capture. But the M24 escaped from the harbour and disappeared from history for 64 years. In November 2006 the remains of the submarine, with the bodies of the crew still on board, were discovered off Bungan Head, Newport.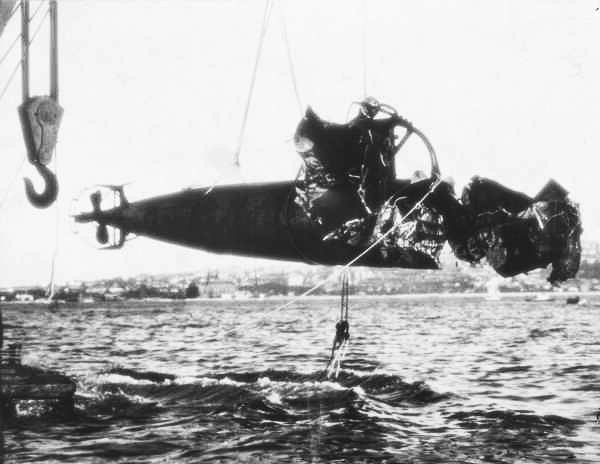 [media]The Australian government has declared the site of the wrecked submarine a protected zone. In 2008, Australia and Japan are negotiating the best way of protecting a site that is regarded as a war grave.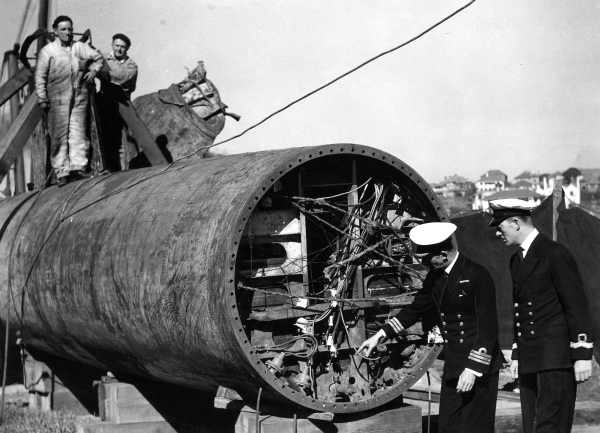 References
'Australia Under Attack, 1942–1943', Australian War Memorial, Canberra, http://www.awm.gov.au/underattack/bombed/sydney.asp
'Attack on Sydney Harbour', Wikipedia, accessed October 2008, http://en.wikipedia.org/wiki/Attack_on_Sydney_Harbour
Notes