Cite this
Close
Citation
Persistent URL for this entry
http://dictionaryofsydney.org/entry/monk_varney
To cite this entry in text
Skinner, Graeme, Monk, Varney, Dictionary of Sydney, 2011, http://dictionaryofsydney.org/entry/monk_varney, viewed
17 Oct 2021
To cite this entry in a Wikipedia footnote citation
cite web | url= http://dictionaryofsydney.org/entry/monk_varney | title = Monk, Varney | author = Skinner, Graeme | date = 2011 | work = Dictionary of Sydney | publisher = Dictionary of Sydney Trust | accessdate =
17 Oct 2021
To cite this entry as a Wikipedia External link
cite web | url = http://dictionaryofsydney.org/entry/monk_varney | title = Monk, Varney | accessdate =
2011
| author = Skinner, Graeme | date = 2011 | work = Dictionary of Sydney | publisher = Dictionary of Sydney Trust
Monk, Varney
Isabel Varney Desmond Peterson was [media]known professionally by variations on her four names, including Varney Desmond, Isabel Varney and Varney Peterson, before she married the violinist Cyril Monk in Sydney in 1913. The couple settled in Mosman, where they formed a close musical circle with neighbours Horace Keats and Alfred and Mirrie Hill. She was well known around Australia in the 1920s as a writer of songs, setting verse by Adam Lindsay Gordon and Henry Lawson among others, and in 1923 won the London Sunday Times song competition.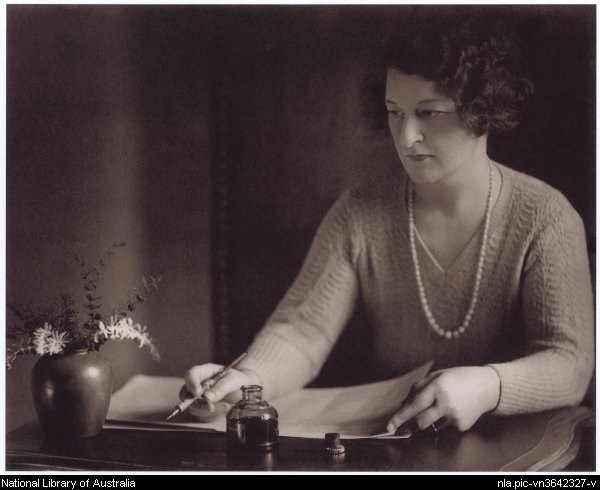 Desmond's best remembered work is the romantic musical, Collits ' Inn, composed for an Australian operetta competition in 1931. Though it only won second prize, it was staged for five performances (the first in the presence of the New South Wales Governor) on 5 December 1932 at Sydney's Savoy Theatre. There were further performances in Mosman Town Hall the following March, and an ABC live national radio broadcast in June 1933.
A fully professional season followed, opening in Melbourne in December 1933, running for seven months there and later in Sydney with a cast including Gladys Moncrieff and comedian George Wallace. It was set in colonial times, with libretto by another Mosman neighbour, journalist Tom Stuart Gurr. Though mostly fictional, it was inspired by the historic Collits' Inn, near Lithgow, built in 1823. The Monks visited it during their honeymoon, and were later regular guests there.
Among the musical's most popular features were the duet 'Stay While the Stars Are Shining', briefly a hit song, and its ballet, a Snake and Kangaroo corroboree. The music for the ballet Varney claimed was based on a genuine chant that she had heard sung by an Aboriginal woman in a toy shop in Kiama, and she recalled that the ballet was, at the time 'considered to be more spectacular than the Totem Dance in Rose Marie'.
It was with a distinct shock that the audience realised that this play was Australian; that someone had had the audacity to use gum trees (magnificently reproduced gum trees) as a setting; that someone had realised the potentialities of a corroboree for ballet. Something for even New York to become excited about.
Varney Monk's second musical, The Cedar Tree (1934) was also professionally staged in both Sydney and Melbourne. Many of her songs were also separately published and recorded, including 'The Old Bush Track' to her own lyrics, and 'Names upon a Stone' to verses by Henry Kendall.
References
Helen Bainton, 'Monk, Cyril Farnsworth (1882–1970)', Australian Dictionary of Biography, vol 10, Melbourne University Press, Melbourne, 1986, pp 555–56, online at http://adb.anu.edu.au/biography/monk-cyril-farnsworth-7625/text13327, viewed 1 August 2011
John Thomson, 'It's Australian – and it's good!: The Australian Musical Collits' Inn', National Library of Australia News, vol 14 no 3, December 2003, pp 7–10
Varney Monk, Collits' Inn: a romantic Australian operetta, edited and with an introduction by John West, Currency Press in association with Australasian Drama Studies, Sydney, 1990
Notes