Cite this
Close
Citation
Persistent URL for this entry
http://dictionaryofsydney.org/entry/rushcutters_bay_park
To cite this entry in text
Jacobsen, Patricia, Rushcutters Bay Park, Dictionary of Sydney, 2016, http://dictionaryofsydney.org/entry/rushcutters_bay_park, viewed
08 Apr 2021
To cite this entry in a Wikipedia footnote citation
cite web | url= http://dictionaryofsydney.org/entry/rushcutters_bay_park | title = Rushcutters Bay Park | author = Jacobsen, Patricia | date = 2016 | work = Dictionary of Sydney | publisher = Dictionary of Sydney Trust | accessdate =
08 Apr 2021
To cite this entry as a Wikipedia External link
cite web | url = http://dictionaryofsydney.org/entry/rushcutters_bay_park | title = Rushcutters Bay Park | accessdate =
2016
| author = Jacobsen, Patricia | date = 2016 | work = Dictionary of Sydney | publisher = Dictionary of Sydney Trust
Rushcutters Bay Park
Rushcutters Bay Park [media]was created in 1878–9 and subsequently improved. It is used today by a variety of groups including sporting teams; personal trainers and their clients; independent walkers and their dogs; and amenities including a kiosk and children's playground. The park has had a long association with various sailing activities after the first boat sheds were built in the early twentieth century along the reclaimed Rushcutters Bay shoreline.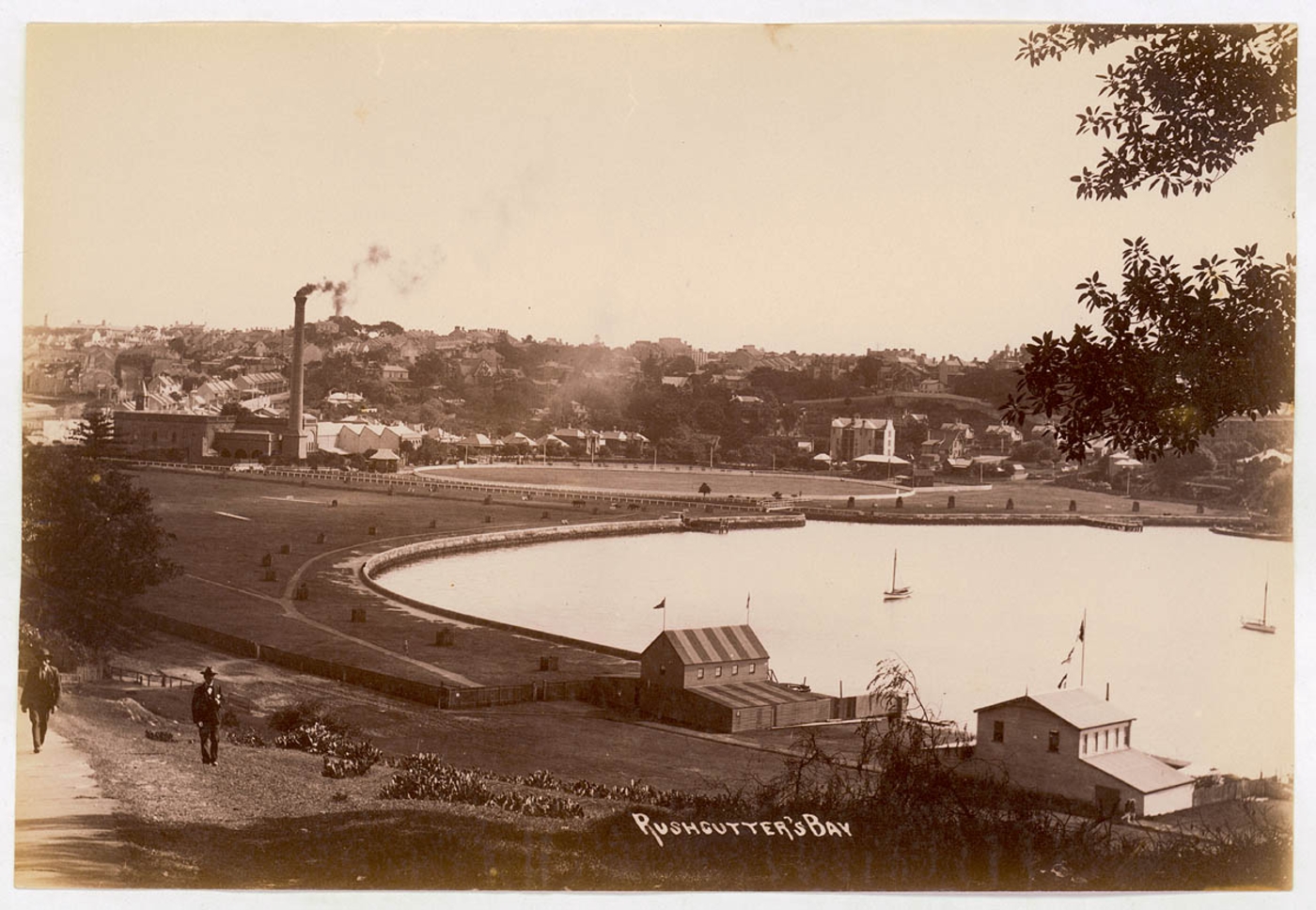 Naval history
Rushcutters Bay Park played a significant role in the early development of Australia's naval defence structure. Shortly after the park's creation, part of the reclaimed land around the Bay became the venue for the New South Wales Voluntary Naval Brigade which used the site between 1880 and 1907 as a training venue. After the 1911 formation of the Royal Australian Navy (RAN) the park became the site of the Sydney Naval Depot which they continued to use through both World Wars and beyond. The site was commissioned in 1940 during WWII as HMAS Rushcutter and de-commissioned in 1960.
In 1979 the Navy's land was transferred to the New South Wales State Government for public recreation and in 1987 the Rushcutters Bay Maritime Reserve Trust was appointed to manage the site. [1] The recommendations in the Trust's 1995 Management Plan included the preservation of the historic naval buildings, the creation of the David Martin Reserve and the erection of a history panel on the reserve. Since that time Sydney City Council and Woollahra Municipal Council have shared responsibility for those sections of the park which fall within their respective electoral boundaries.
Civilian sailing activities
[media]Much of the RAN's former site is now the centre of civilian sailing activities including the Cruising Yacht Club of Australia (CYC); the Royal Australian Navy's Sailing Association (RANSA); the d'Albora Marina; and ship chandlers and associated services. The number of yachts moored in the Bay has increased over the years and each Boxing Day it is the starting point of the annual Sydney to Hobart Yacht Race.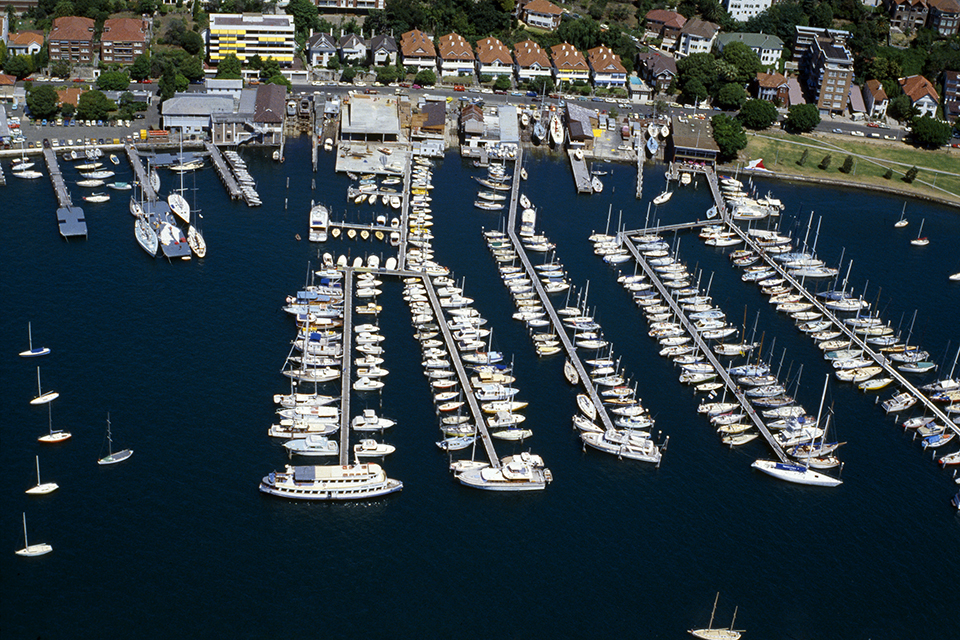 Notes