Cite this
Close
Citation
Persistent URL for this entry
http://dictionaryofsydney.org/entry/smith_george
To cite this entry in text
MacRitchie, John, Smith, George, Dictionary of Sydney, 2010, http://dictionaryofsydney.org/entry/smith_george, viewed
25 May 2022
To cite this entry in a Wikipedia footnote citation
cite web | url= http://dictionaryofsydney.org/entry/smith_george | title = Smith, George | author = MacRitchie, John | date = 2010 | work = Dictionary of Sydney | publisher = Dictionary of Sydney Trust | accessdate =
25 May 2022
To cite this entry as a Wikipedia External link
cite web | url = http://dictionaryofsydney.org/entry/smith_george | title = Smith, George | accessdate =
2010
| author = MacRitchie, John | date = 2010 | work = Dictionary of Sydney | publisher = Dictionary of Sydney Trust
Smith, George
George Smith was [media]born in Sydney, the son of Charles Smith and his wife Ann, nee Wilson. His father Charles was a convict, who was convicted of picking pockets in Leicester in 1818 and sentenced to 14 years transportation. He arrived in Sydney on the Baring 2 in 1819. Charles became a successful businessman, and when he died in 1845, he owned a number of country properties, a hotel and houses in Sydney, and the building used as Council Chambers by the new Municipal Council. Aldermen John Rose Holden and George Hill were executors of his will.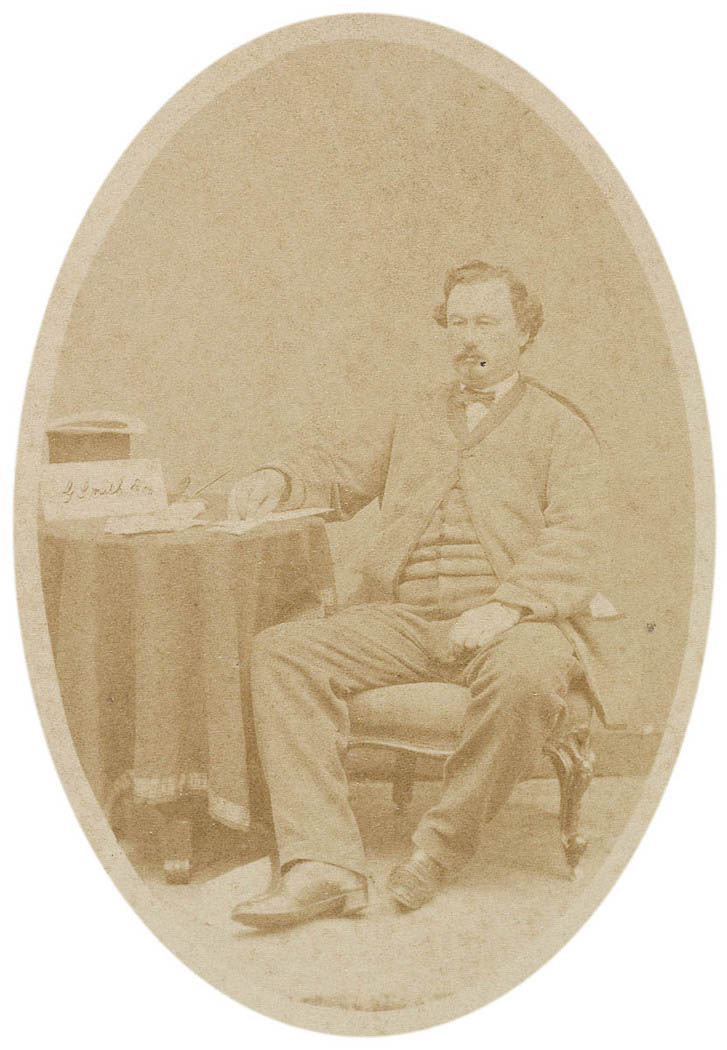 City career
When he was elected to the City of Sydney Council on 1 December 1857, George Smith was living in Pitt Street and had retired from business to stand for Macquarie Ward. Smith was Alderman for Macquarie Ward from 1 December 1857 to 30 November 1859 and for Fitzroy Ward, 1 December 1859 to 1860. He was elected mayor for 1859 on 9 December 1858.
The move to Manly
It is not clear when Smith moved to Manly. The death of his daughter Anne in 1858 was registered in St Leonards, as was the birth of a son in 1864 at Undercliff, Manly. From the early 1860s the Smith family lived at Undercliff, in Belgrave Street (now Pittwater Road between Denison and Carlton streets), Manly, and George was still a Manly resident when he died on 2 November 1889. His wife Mrs Ann Smith lived on at Undercliff until her death in 1894. Undercliff was later the property of Smith's son-in-law Manly alderman John J Lough, who subdivided the property in 1917. Copies of the title deeds of Smith and Lough are held in Manly Library.
Smith was one of three patrons of the local school at Manly appointed in 1862; he resigned in 1866, and was re-appointed in 1871. He was a backer of the tour of Aboriginal cricketers to England in 1868, led by his friend Charles Lawrence, licensee of the Pier Hotel, and a former professional player. Smith travelled to England as the manager of the tour, and while there possessed sufficient capital to purchase stallion bloodstock and ship his horses home. Smith's cousin, George W Graham, an Elizabeth Street solicitor, was also a backer of the tour.
George Smith was one of the signatories in 1876 to the successful petition to the Governor which applied for the incorporation of Manly.
George Smith died on 2 November 1889, aged 63, and was buried in St Peter's Churchyard, Cook's River. The burial service was conducted by Rev RS Willis of St Matthew's, Manly. His burial vault is now lost.
References
City of Sydney Archives, Sydney Reference Collection, SRC 664 026/026167
Sydney Morning Herald, 30 November 1857
Sydney Morning Herald, 1 December 1857
Sydney Morning Herald, 23 November 1867, p 5
Local studies collection, Manly Library
Notes