The Dictionary of Sydney was archived in 2021.
Cite this
Close
Citation
Persistent URL for this entry
http://dictionaryofsydney.org/entry/snapper_island
To cite this entry in text
Gilchrist, Catie, Snapper Island, Dictionary of Sydney, 2014, http://dictionaryofsydney.org/entry/snapper_island, viewed
03 Dec 2023
To cite this entry in a Wikipedia footnote citation
cite web | url= http://dictionaryofsydney.org/entry/snapper_island | title = Snapper Island | author = Gilchrist, Catie | date = 2014 | work = Dictionary of Sydney | publisher = Dictionary of Sydney Trust | accessdate =
03 Dec 2023
To cite this entry as a Wikipedia External link
cite web | url = http://dictionaryofsydney.org/entry/snapper_island | title = Snapper Island | accessdate =
2014
| author = Gilchrist, Catie | date = 2014 | work = Dictionary of Sydney | publisher = Dictionary of Sydney Trust
Snapper Island
Catie Gilchrist
Tiny Snapper Island is the [media]smallest island in Sydney Harbour. It lies 200 metres off Drummoyne, close to Spectacle and Cockatoo islands. Locals have variously called it Flea, Rat or Mosquito Island, names which suggest its lack of appeal or usefulness. Indeed, in May 1891, The Sydney Morning Herald published an article entitled 'Among the Islands'. Of Snapper Island, the writer disparagingly noted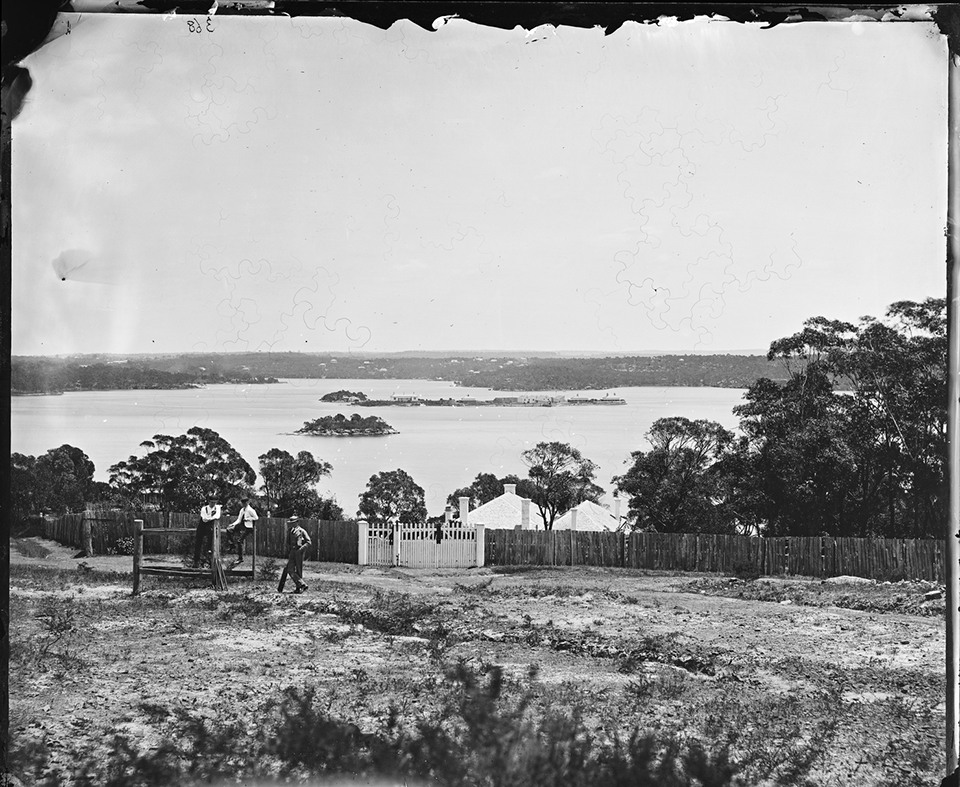 its only office is to supply standing room for sea fowl – some place where they can meet and deliberate unmolested. [1]
Snapper Island had been declared a public recreation reserve in 1879 but it remained a rarely visited, rocky and rat-infested outcrop. By the 1930s, however, this tiny isolated speck at the mouth of the Parramatta River had been completely transformed; flattened, enlarged, reshaped and turned into a voluntary and very popular sea training establishment.
Sea Cadet training island
[media]In 1921 Leonard E Forsythe was involved with the founding of the Navy League Sea Cadet Company at Drummoyne. By 1929 over 70 boys were enrolled and new premises were necessary. Forsythe leased Snapper Island from the government, determined that this little island was the perfect place to train boys in nautical skills. He also wished to establish the island as a national memorial to HMAS Sydney, which had been decommissioned in 1928. Four years later, HMAS Sydney was broken up on nearby Cockatoo Island and the unit paid £30 for many parts of the old ship; these salvaged objects became the basis of the new Training Depot. [2]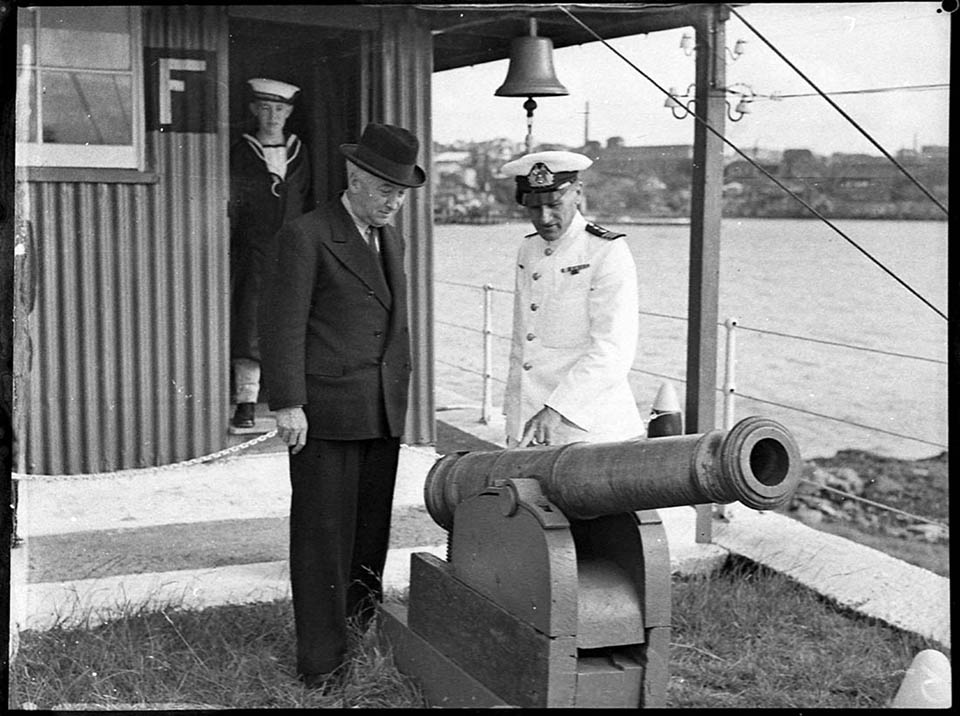 Between 1931 and 1932 Forsythe and many of his cadets flattened and expanded the island by blasting more than 1000 tonnes of rock from the top of the island to make a flat surface. The rock was then used to build up land reclaimed from the sea, thus increasing the area of the island by one-third. [3] A sea wall was built from the rock with a total length of 279 feet, (85 metres), eight feet (204 metres) high and five feet (1.5 metres) in thickness. It was sculptured so that it shaped the island like a ship, 'the bow towards Drummoyne, and the stern towards Cockatoo Island.' [4] The buildings, accommodation and training facilities built on the island were designed along the lines of a ship of war so that the cadets would be quite at home when afloat. The boys also built a wharf and planted two cabbage-tree palms 'which are still the only trees on the island.' [5]
[media]By 1937 the cadets numbered 110, with 75 on the waiting list. There were three divisions: the Boys' Division for boys aged 10 to 13, the Cadet Division for boys 14 to 15 years of age, and the Seamen Division for young men from 16 years. In 1945 a fourth division was added when girls aged 14 years and upwards were invited to join; by December 1946 35 girls had become regular volunteers. [6] They received the same training as the boys but were not expected to perform very heavy work. The training given to these youths on Snapper Island was indeed vigorous and provided experience in all matters of seamanship; rowing, sailing, boat maintenance, rope work and signalling. First aid, cooking, radio operation and marksmanship were also taught. Beyond these skills, physical fitness was central to the cadet program, with boxing and gymnasium classes held on Friday nights. For many of the youthful cadets the skills and training, together with the [media]discipline and the drill of Snapper Island, would give them a clear insight into their future careers. In 1940 more than 200 boys trained at the establishment had been accepted by the Royal Australian Navy, while others had obtained employment with civil aviation companies. [7] By 1945, 2,200 youths had completed courses in seamanship, boat handling and signalling; of these, 700 went on to join the Navy. [8]
[media]During World War II the island was used as a training and recreational area for Australian, American and British armed forces. An 'excellent club room and reading room' was opened for the troops based there in May 1944 with the financial help of the King George Fund for Sailors. [9] In 1960 Forsythe opened a museum of artefacts and curiosities from Australia's naval history on the island; he also formed the Snapper Island Company, made up of cadets and ex-cadets. This company continues to lease the island from the Commonwealth Government. Snapper Island is currently closed to the public.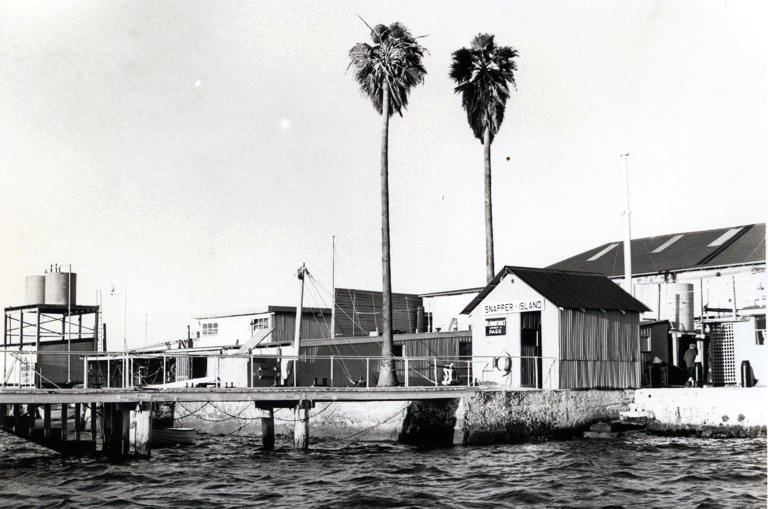 References
Mary Shelley Clark and Jack Clark, The Islands of Sydney Harbour, Kangaroo Press, Sydney, 2000
Notes
[1] 'Vaurien', 'Among the Islands', The Sydney Morning Herald, Saturday 23 May 1891, p 4
[2] G Blaxell, The River; Sydney Cove to Parramatta, Brush Farm Historical Society, NSW, 2004, p 50
[3] BG Matthews, 'Snapper Island, A Saga of Self-Help', The Sydney Morning Herald, 10 July 1940, p 7
[4] Mary Shelley Clark and Jack Clark, The Islands of Sydney Harbour, Kangaroo Press, Sydney, 2000, p 158
[5] Mary Shelley Clark and Jack Clark, The Islands of Sydney Harbour, Kangaroo Press, Sydney, 2000, p 158
[6] 'Sea Cadet Corps at Snapper Island', The Sydney Morning Herald, 18 December 1946, p 15
[7] 'Old Captain Cook to be Training Ship', The Sydney Morning Herald, 9 February 1940, p 5
[8] 'Sea Trainees at Snapper Island', The Sydney Morning Herald, 9 February 1945, p 5
[9] 'Clubroom for Army Sailors', The Sydney Morning Herald, 20 May 1944, p 4