Cite this
Close
Citation
Persistent URL for this entry
http://dictionaryofsydney.org/entry/sutton_john
To cite this entry in text
McCormack, Terri, Sutton, John, Dictionary of Sydney, 2012, http://dictionaryofsydney.org/entry/sutton_john, viewed
21 May 2022
To cite this entry in a Wikipedia footnote citation
cite web | url= http://dictionaryofsydney.org/entry/sutton_john | title = Sutton, John | author = McCormack, Terri | date = 2012 | work = Dictionary of Sydney | publisher = Dictionary of Sydney Trust | accessdate =
21 May 2022
To cite this entry as a Wikipedia External link
cite web | url = http://dictionaryofsydney.org/entry/sutton_john | title = Sutton, John | accessdate =
2012
| author = McCormack, Terri | date = 2012 | work = Dictionary of Sydney | publisher = Dictionary of Sydney Trust
Sutton, John
John Sutton [media]was born in Kent in 1806, the son of Arthur W Sutton, a Royal Navy captain. He married Ann Cooper, with whom he had three sons and a daughter.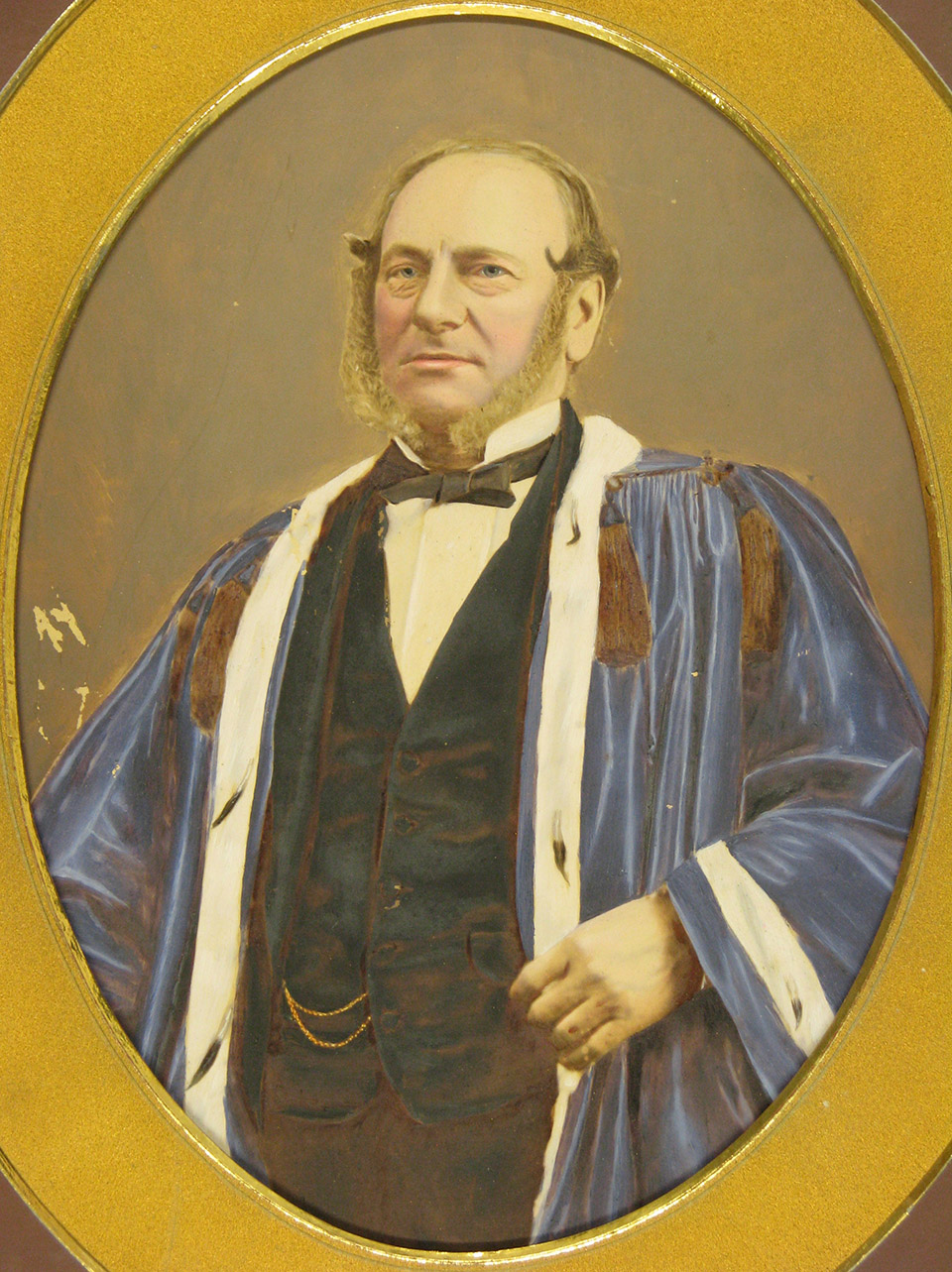 Arrival in Sydney
John Sutton is thought to have arrived in Sydney about 1835, although it is also possible he was the joiner named John Sutton, aged 33, who arrived on the Marchioness of Bute in 1842. He set himself up as a builder and slater with premises at 136 and later 213 Palmer Street. The business was successful and he built many of Sydney's public buildings. In 1871 he was at 160 Palmer Street.
John Sutton was Alderman for Fitzroy Ward from 1 December 1858 to 30 November 1866. He was mayor in 1866.
He died on 25 November 1885 at Glebe and was buried in the Independent Old Ground at Rookwood. At the time of his death, he was living at 71 Glebe Point Road. A plaque on steps leading down from Flagstaff Hill to Argyle Cut at Lower Fort Street bears his name. His second wife, Melissa Dorcas Sutton, died at Manly in 1905.
References
City of Sydney Archives, photo CRS 54/637
Maitland Mercury and Hunter River General Advertiser, 3 December 1885, p 7, http://nla.gov.au/nla.news-article18873449, viewed 21 March 2012
Notes