The Dictionary of Sydney was archived in 2021.
Cite this
Close
Citation
Persistent URL for this entry
http://dictionaryofsydney.org/entry/sydney_opera_house
To cite this entry in text
Ellmoos, Laila, Sydney Opera House, Dictionary of Sydney, 2008, http://dictionaryofsydney.org/entry/sydney_opera_house, viewed
28 Nov 2023
To cite this entry in a Wikipedia footnote citation
cite web | url= http://dictionaryofsydney.org/entry/sydney_opera_house | title = Sydney Opera House | author = Ellmoos, Laila | date = 2008 | work = Dictionary of Sydney | publisher = Dictionary of Sydney Trust | accessdate =
28 Nov 2023
To cite this entry as a Wikipedia External link
cite web | url = http://dictionaryofsydney.org/entry/sydney_opera_house | title = Sydney Opera House | accessdate =
2008
| author = Ellmoos, Laila | date = 2008 | work = Dictionary of Sydney | publisher = Dictionary of Sydney Trust
Sydney Opera House
Sydney's iconic Opera House would never have been built but for the efforts of Eugene Goossens, the English-born conductor of the Sydney Symphony Orchestra and director of the Conservatorium of Music. Goossens campaigned for a performing arts centre in Sydney for up to 4000 patrons from the late 1940s because of Sydney's lack of large venues. Although the main hall of Sydney Town Hall was used for concerts and recitals, it had poor acoustics and operas could not be staged there.
In 1954, a committee was appointed to oversee construction of an Opera House. The committee considered about 30 sites, but eventually decided on Bennelong Point because of its prominent setting.
International competition
On 13 September 1955, the NSW premier JJ 'Joe' Cahill announced an international competition, inviting architects to submit designs. The competition guidelines called for two main performance halls. It was anticipated that operas and plays would be performed in the larger hall, while the smaller hall would accommodate small drama productions and chamber music performances. Nearly 1000 entrants registered their interest, and 220 entries were received. The Danish architect Jørn Utzon was announced as the competition winner in 1957.
[media]Utzon's winning design was whimsical yet dramatic, with a distinctive, sculptural roof, comprised of 'shells' or 'sails', over a large podium. In his design, the podium accommodated offices, dressing rooms and rehearsal spaces, while the public areas, such as the performance halls, restaurants and bars, were on top of the podium underneath the arching sails.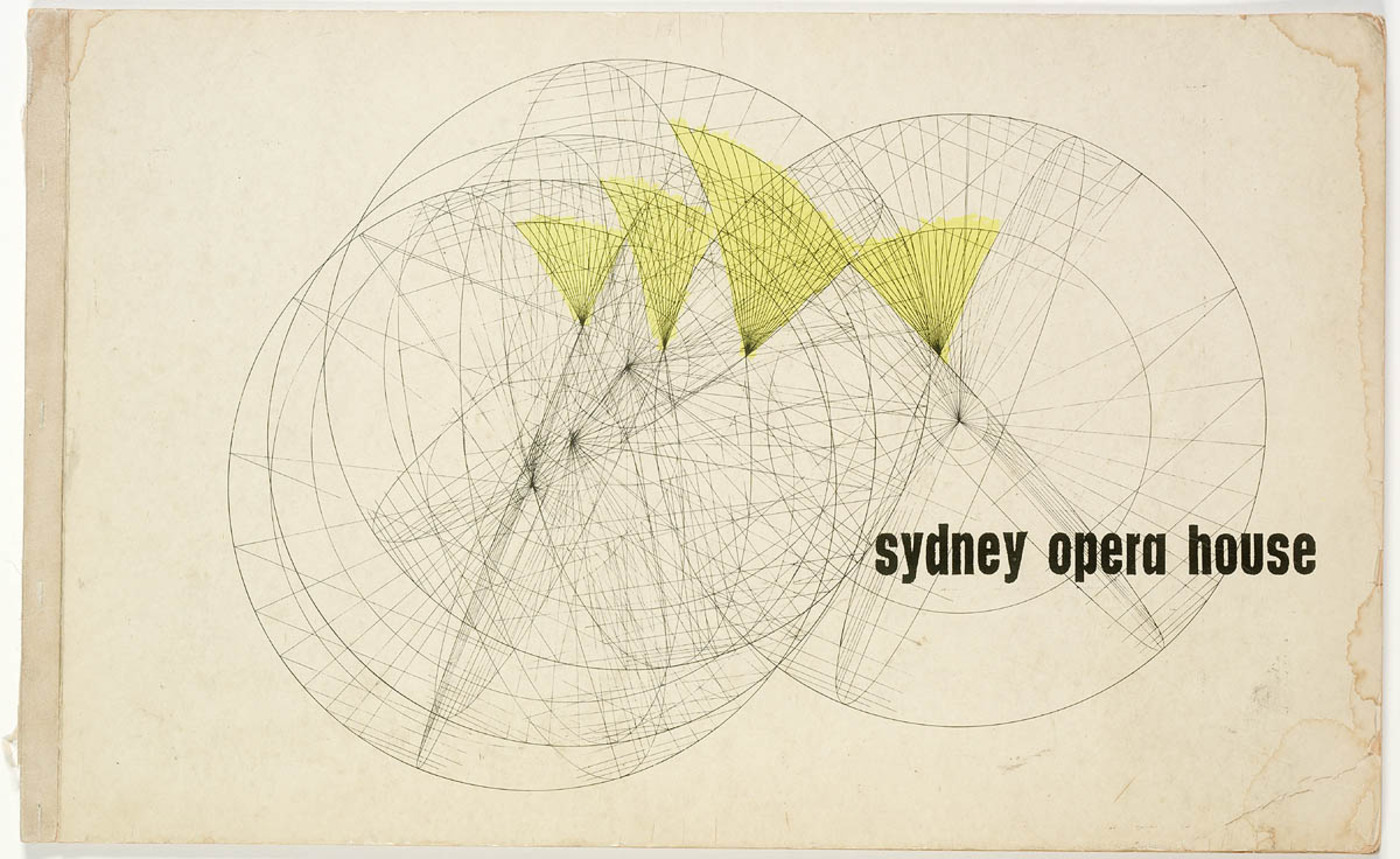 Construction begins
[media]The costs of building the Opera House were to be met by profits from a lottery, which was first drawn in 1958. In the same year, the tram sheds at Bennelong Point were demolished, and the foundation stone was laid. Work was begun to excavate and level the site to bedrock to lay the foundations for the massive concrete base, or podium, which would cover Bennelong Point in its entirety. The podium, designed to look solid and immovable, was influenced by Mayan temples seen by Utzon on his visits to Mexico. It was completed in 1963, and construction of the roof vaults began.

Engineers played a vital role in making Utzon's conceptual and highly original design a reality, in particular Ove Arup and Partners of London The roof took five years to perfect. Halfway through constructing the podium, the engineers realised the arches and sails would not be self-supporting, because they were too heavy, so, in collaboration with Utzon, they devised a system of ribbed shells based on the geometry of a sphere. Prefabricated concrete segments were cast offsite and lifted into place with specially commissioned cranes.
Utzon's resignation
A Liberal government under Premier Robin Askin (later Sir Robert) was elected in 1965. The following year, conflict between Utzon and the new state government resulted in Utzon resigning from the project and leaving Australia, vowing never to return. His resignation, and the subsequent management of the project, prompted public protests involving architects, planners and Opera House construction workers. The main criticism levelled at Utzon was that construction took much longer and cost much more than anticipated.
Utzon worked on the first two phases of Sydney Opera House, overseeing construction of the podium and the sails. He was replaced by an Australian architectural panel (Hall, Todd and Littlemore), who were appointed by the Askin government to redesign and complete the interiors under the supervision of the government architect, EH (Ted) Farmer.
Instead of adhering to Utzon's designs, Hall, Todd and Littlemore followed the requirements of the ABC, which was to be the main user of the building. This had a significant, negative impact on the interior design. Over the years patrons have been critical of the poor acoustics of the performance halls, despite piecemeal attempts to improve them.
[media]The Opera House took 14 years to construct, from 1958 to 1972, and employed thousands of workers. Utzon's original design was very abstract, and construction began almost immediately after he was announced competition winner. This meant that Utzon had little time to work out the logistics of his innovative building, and that structural problems had to be worked out during the construction phase. Utzon and his team of architects, builders, engineers and planners produced more than 1000 amended plans and drawings as building progressed, with scale models built to reflect these proposed changes. Ultimately, the fast-track approach at the beginning slowed the project down.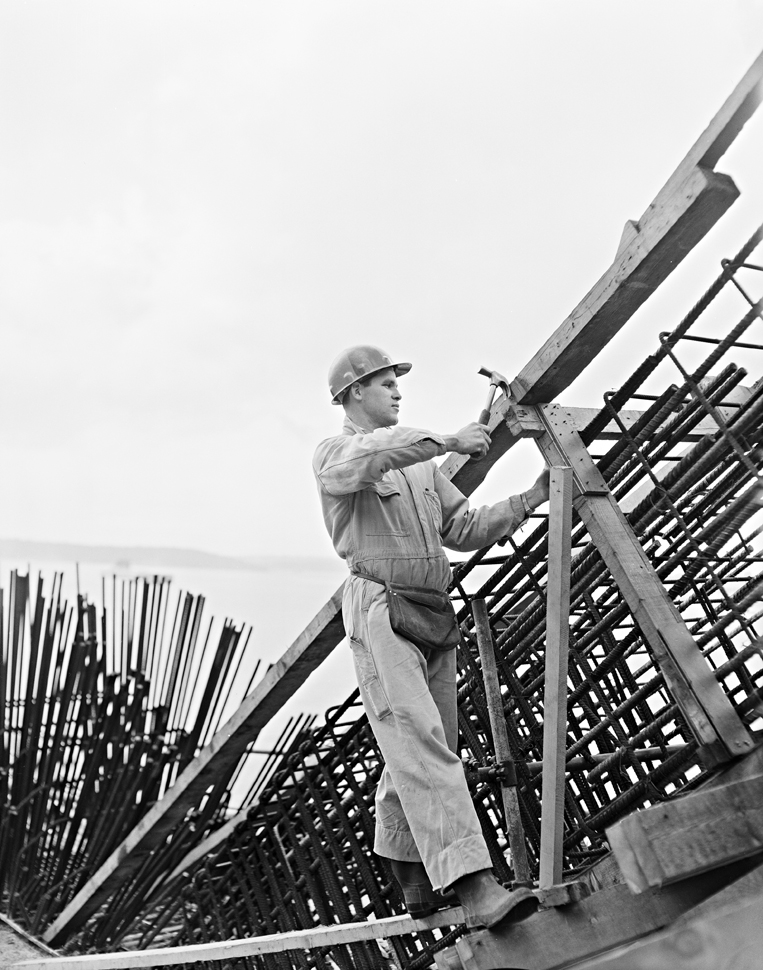 Symbol of Sydney
The Opera House was officially opened in 1973 by Queen Elizabeth II. Although Opera Australia's production of Prokofiev's War and Peace was the first official performance at the new building, Paul Robeson's impromptu concert for the Opera House workers in 1960 can lay claim to being the first performance on the site.
The Opera House continues to function as Sydney's premier performing arts venue. It was nominated for World Heritage Listing in 1998 and listed on the State Heritage Register in 2003. Utzon's contribution to its design was recognised when he was presented with keys to the City of Sydney in 1998, and the following year he was appointed to develop a set of design principles to direct any future changes to the building. In 2008 works to upgrade the building were in progress, with Utzon appointed as architect, in collaboration with his son Jan Utzon and the Sydney architectural firm of Johnson Pilton Walker.
References
Phillip Drew, Utzon and the Sydney Opera House, Inspire Press, Annandale, 2000.
James Semple Kerr, Sydney Opera House: A Revised plan for the Conservation of the Sydney Opera House and its Site, Sydney Opera House Trust, 2003.
John Yeoman, A Guide to the Sydney Opera House, Sydney Opera House Trust, Sydney, 1971.
http://www.sydneyoperahouse.com – link to Sydney Opera House website.
Notes