Cite this
Close
Citation
Persistent URL for this entry
http://dictionaryofsydney.org/entry/transport_house_building
To cite this entry in text
Dunn, Mark, Transport House building, Dictionary of Sydney, 2008, http://dictionaryofsydney.org/entry/transport_house_building, viewed
24 May 2022
To cite this entry in a Wikipedia footnote citation
cite web | url= http://dictionaryofsydney.org/entry/transport_house_building | title = Transport House building | author = Dunn, Mark | date = 2008 | work = Dictionary of Sydney | publisher = Dictionary of Sydney Trust | accessdate =
24 May 2022
To cite this entry as a Wikipedia External link
cite web | url = http://dictionaryofsydney.org/entry/transport_house_building | title = Transport House building | accessdate =
2008
| author = Dunn, Mark | date = 2008 | work = Dictionary of Sydney | publisher = Dictionary of Sydney Trust
Transport House building
Transport House, [media]otherwise known as Railway House, was constructed in the early 1930s as the administrative home of the New South Wales State Railways. The new headquarters, on York Street above the recently completed Wynyard Station, facing Wynyard Square, opened in 1935.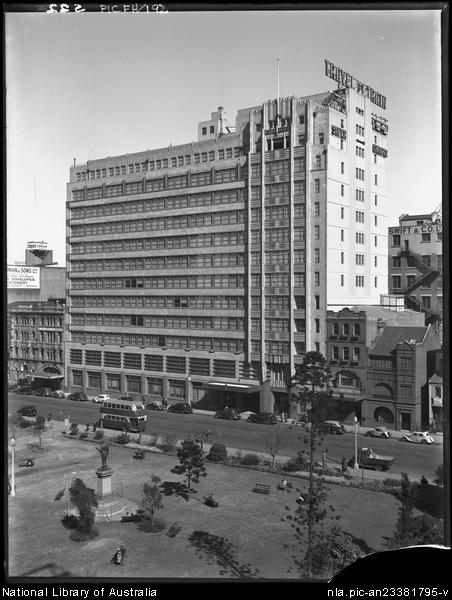 Transport House was designed by the architects Henry E Budden and Mackey. In 1933 they had won the Sulman Award for their design of the Primary Producers' Bank at 105 Pitt Street, (demolished in 1964). They went on to win the prize again in 1936 for the design of Transport House. The building was also awarded the Royal Institute of British Architects medal in 1939.
The new office building was [media]intended as the railway headquarters and was to house all the departments that had previously been located at Central Station. The opening of the building represented a high point for the New South Wales State Railways, coming soon after the completion of the city underground system and the extension of the electric lines over the recently constructed Harbour Bridge.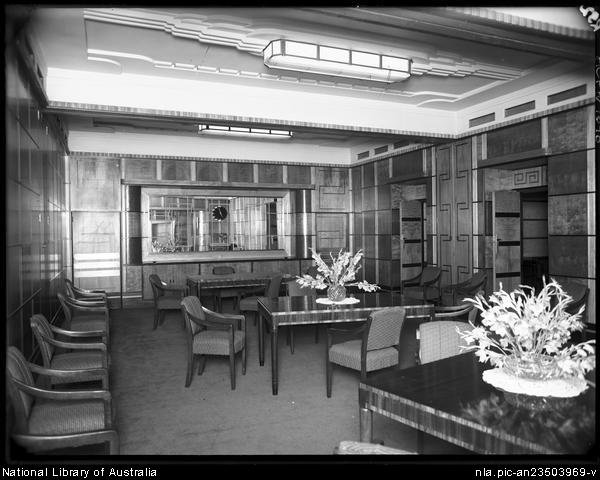 The original plans for the building were for a large, imposing office tower, extending along York Street from Margaret to Erskine Street, with horizontally aligned wings each side of the central vertical tower. However the eventual design only included the south wing and the tower. This has since been acknowledged as giving the art deco building a more modern look for the period than was intended, and as a consequence, enhancing its aesthetic appeal. [1]
The building was clad above the ground level with distinctive green terracotta tiles which were the color of the railway carriages at the time. Green thus marked the building as belonging to the railways, and foreshadowed the use of the same green for Sydney's public transport network for a time, when buses, ferries and trams were also green. The steel and bronze components used in the building were manufactured at the railway workshops at Chullora. The construction was undertaken using day labour, a controversial decision in the middle of the Great Depression.
When it was [media]built, Transport House was considered to be one of the most modern in Sydney, with cutting edge design features. Much of the interior was art deco in style, the building was air conditioned throughout, and escalators, new in Sydney, ran down to Wynyard station below. [2]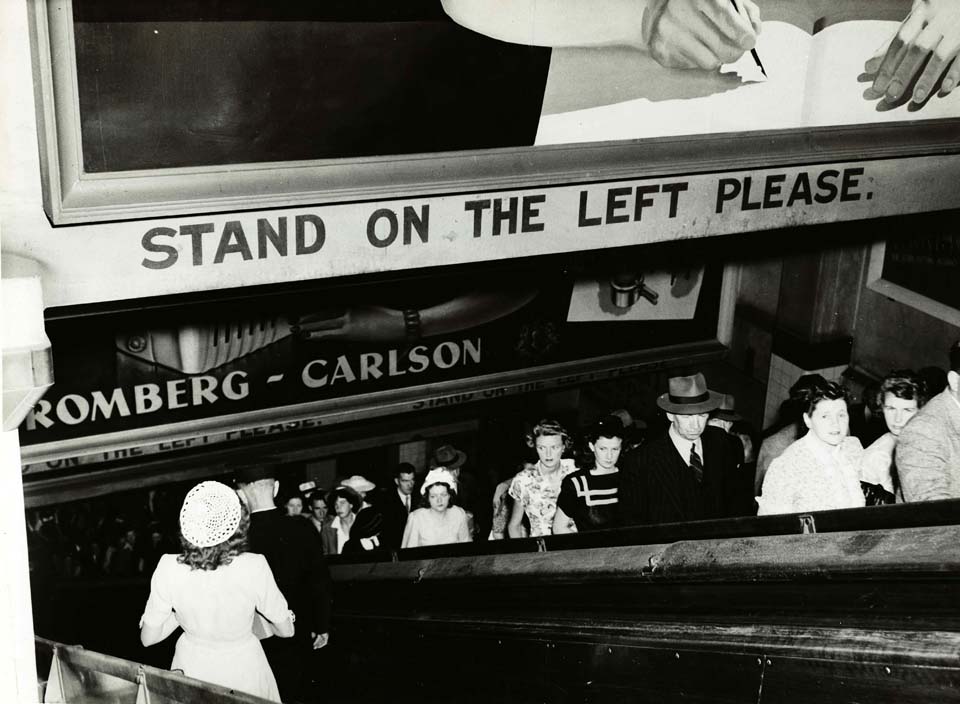 Notes