The Dictionary of Sydney was archived in 2021.
Sydney sayings
You may have heard that a second edition of the
Australian National Dictionary
was released just the other day. The Australian National Dictionary "is a Dictionary of Australianisms, and includes words and meanings that have originated in Australia, or that have a greater currency or special significance here than elsewhere". 
Australians have a knack for creating colloquialisms. Perhaps it is the influence of Cockney slang. Many of our expressions can be quite specific in time and place. Sydney has many such sayings and we've gradually been documenting and explaining them in the Dictionary of Sydney
here
. Many of them have clear historical allusions. Here are a few of my favourite sayings:
A Botany Bay barfly
. Saying which refers to early Sydney's drinking habits.
More nuts than the Bridge
. Expression referring to someone who was thought to be "nuts", or a bit crazy, the reference being to the nuts and bolts used in building the Sydney Harbour Bridge.
Shoot through like a Bondi tram
. Colloquial expression meaning to leave in haste.
More front than Anthony Horderns.
Saying referring to someone known for their impudence or cool assertion, the reference being to Anthony Hordern's department store which occupied a large city block.
Getting off at Redfern
. Colloquial expression pertaining to contraception.
A dial like Luna Park
. Saying which compares a smiling face or 'dial' to the entrance to Luna Park.
Crook as Rookwood
. Colloquial expression to describe being chronically ill. What other sayings are particular to Sydney? Share them and their meanings with us - and their origins! There are some more colloquialisms 
here
from a 1901 talk by JP Gaume 'Humours and past Times of Early Sydney' , which have been preserved on Warren Fahey's website, in turn archived by the National Library (phew!). Take a look at the ongoing discussions on the Australian National Dictionary Centre's website
andc.anu.edu.au
, which includes a word of the month, too.  
Listen now Listen to the Lisa & Nic's chat here and tune in to 2SER Breakfast with Nic Healey on 107.3 every Wednesday morning at 8:15-8:20 am to hear more from the Dictionary of Sydney.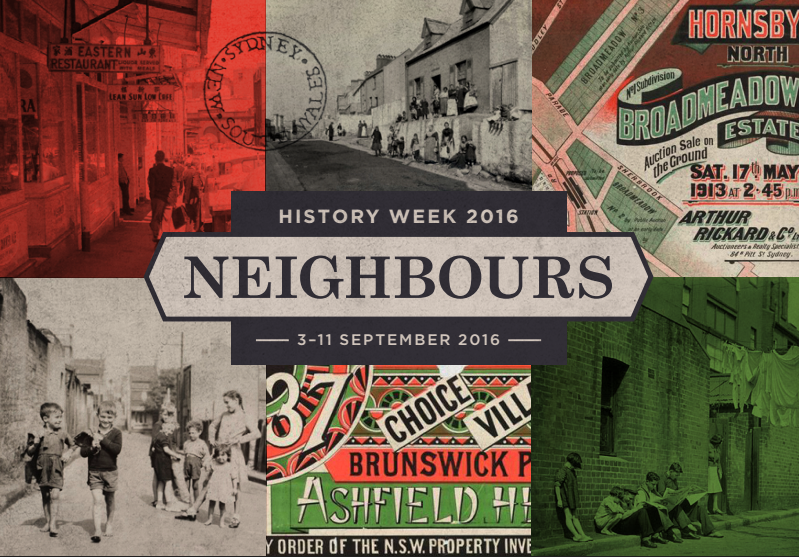 Don't forget that History Week starts this Saturday! You can also download the full History Week 2016 program here!