The Dictionary of Sydney was archived in 2021.
Model and artist Rosaleen Norton poses for Hal Missingham's advance drawing class at the Studio of Realist Art (SORA) in George Street, March 1948
From left: Eric Maguire, Mrs Elliott, Nancy Aldag, Constance Adnam, Nancy Thom, Roderick Shaw, Helen Thurgate, Heber Williams. Standing at easel with Missingham is studio secretary Bella Morris.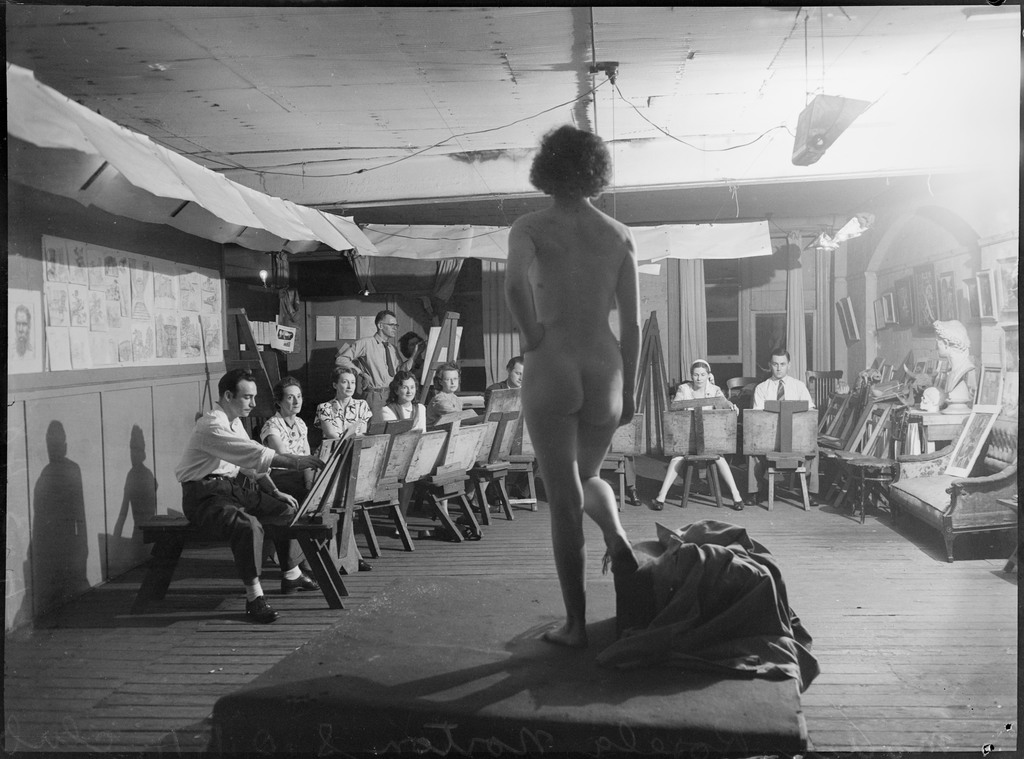 From the collections of the