The Dictionary of Sydney was archived in 2021.
A View of Hawkesbury, and the Blue Mountains c1817-1819
This engraving shows a group of Aboriginal people standing around a fire at Dowlaba, at the mouth of Wianamatta (South Creek). Bulyayorang (Windsor) is above on the left, and Colomatta (the Blue Mountains) are on the distant horizon.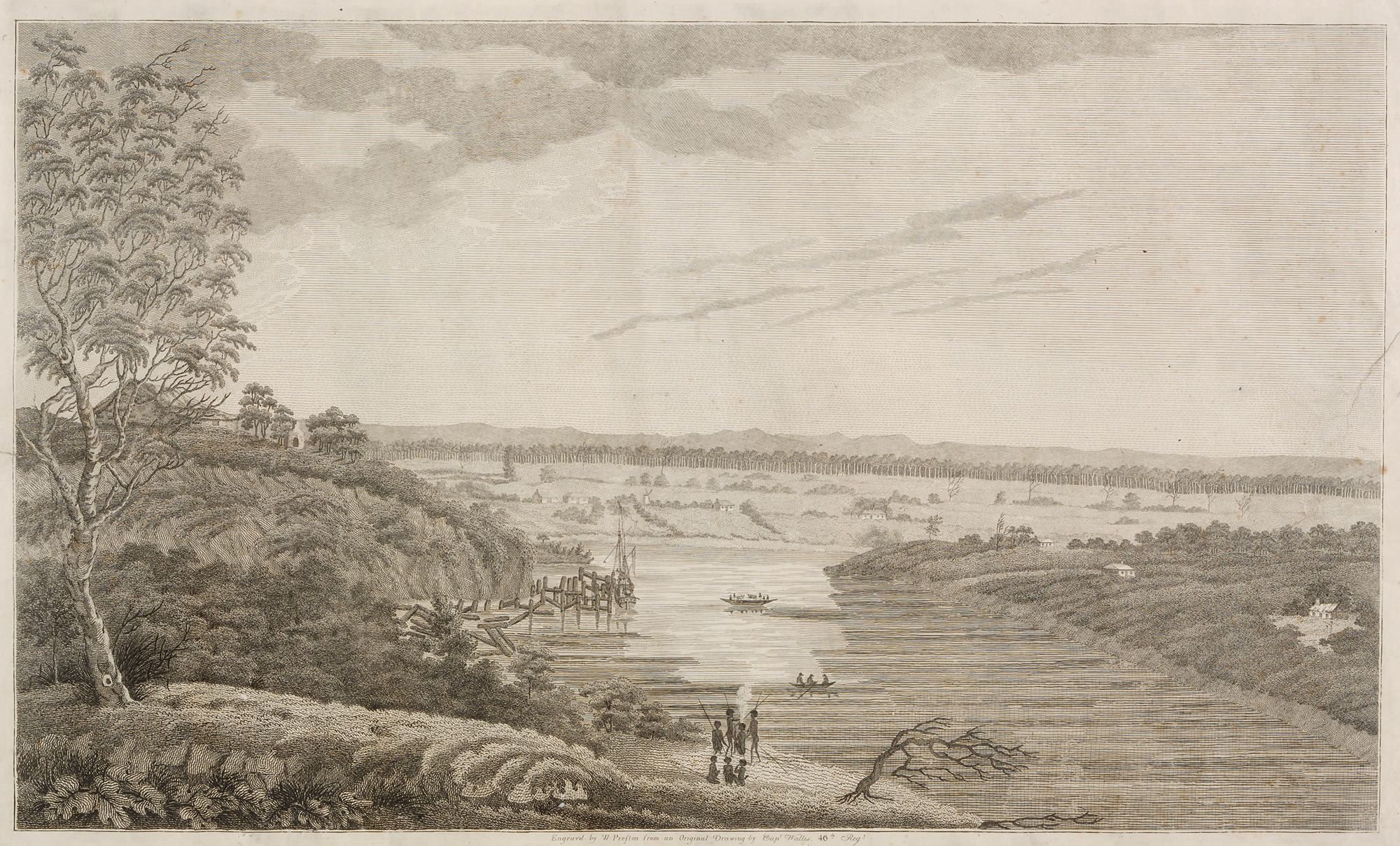 From the collections of the