The Dictionary of Sydney was archived in 2021.
Model Shirley Beiger on the cover of PIX 28 April 1951
Attractive 19 year old model Shirley Beiger, of Redfern NSW, proudly holds three prize wire-haired terrier pups for which offers up to 84 pounds have been refused. Bred from champion parents in England, the pups had been in Australia only a few weeks when this picture was taken. Mr Tom Powell, owner of Grendon Kennels, Sydney, who imported the pups from England, believes they are the only prize pups of their type in Australia, says they are 'not for sale at any price'.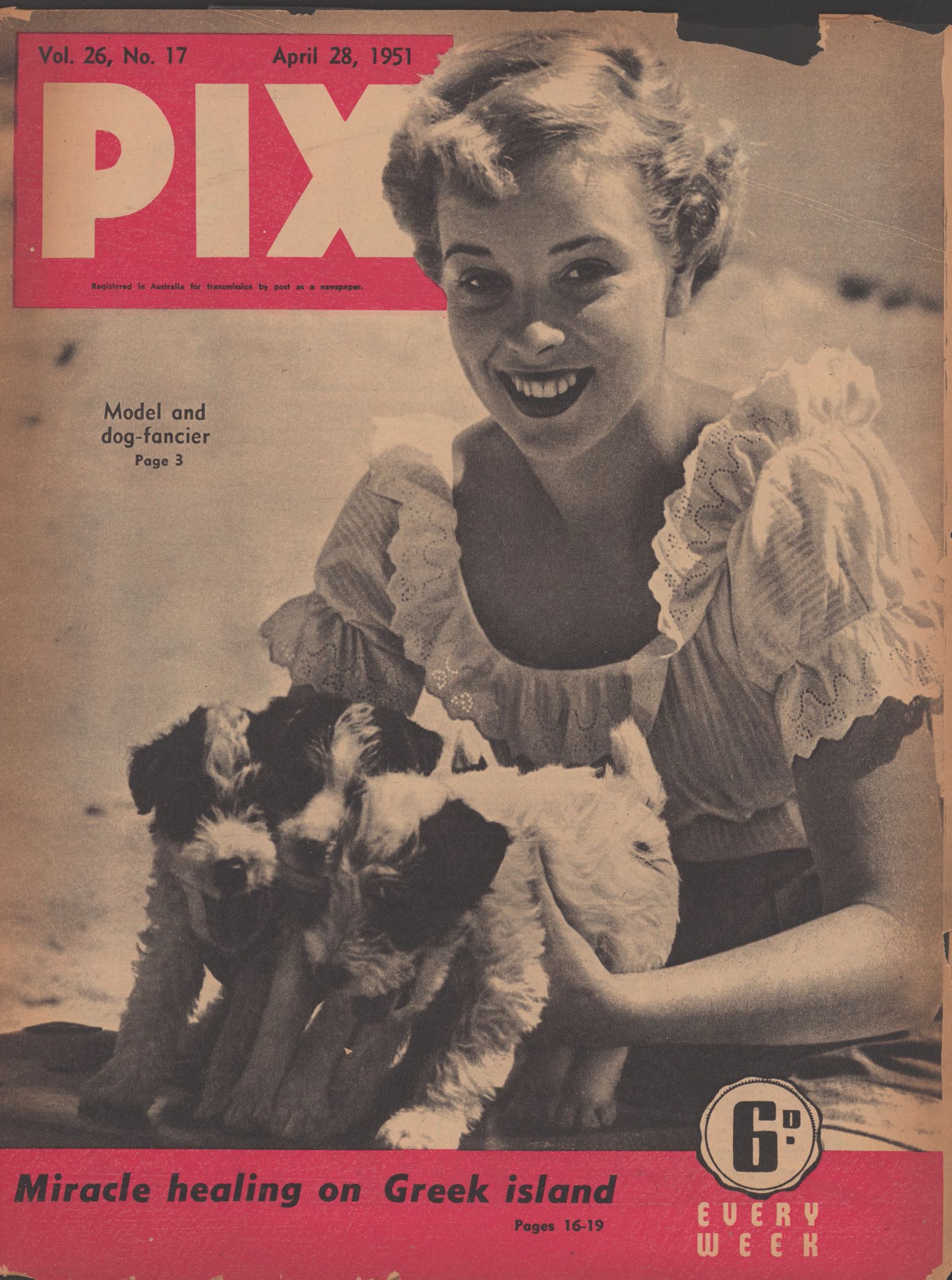 From the collections of the