The Dictionary of Sydney was archived in 2021.
George and Liverpool Streets, SE corner, first milestone 1903
Milestone 1, on the corner of George and Liverpool Streets, measured one mile from the obelisk at Macquarie Place and was put in place between 1814 and 1816. On the other side was the distance to Parramatta ( XIV miles). The stone was removed and recut in 1903, obliterating the original lettering, and was replaced with a new stone in 1940 before being removed in the 1990s after it was damaged.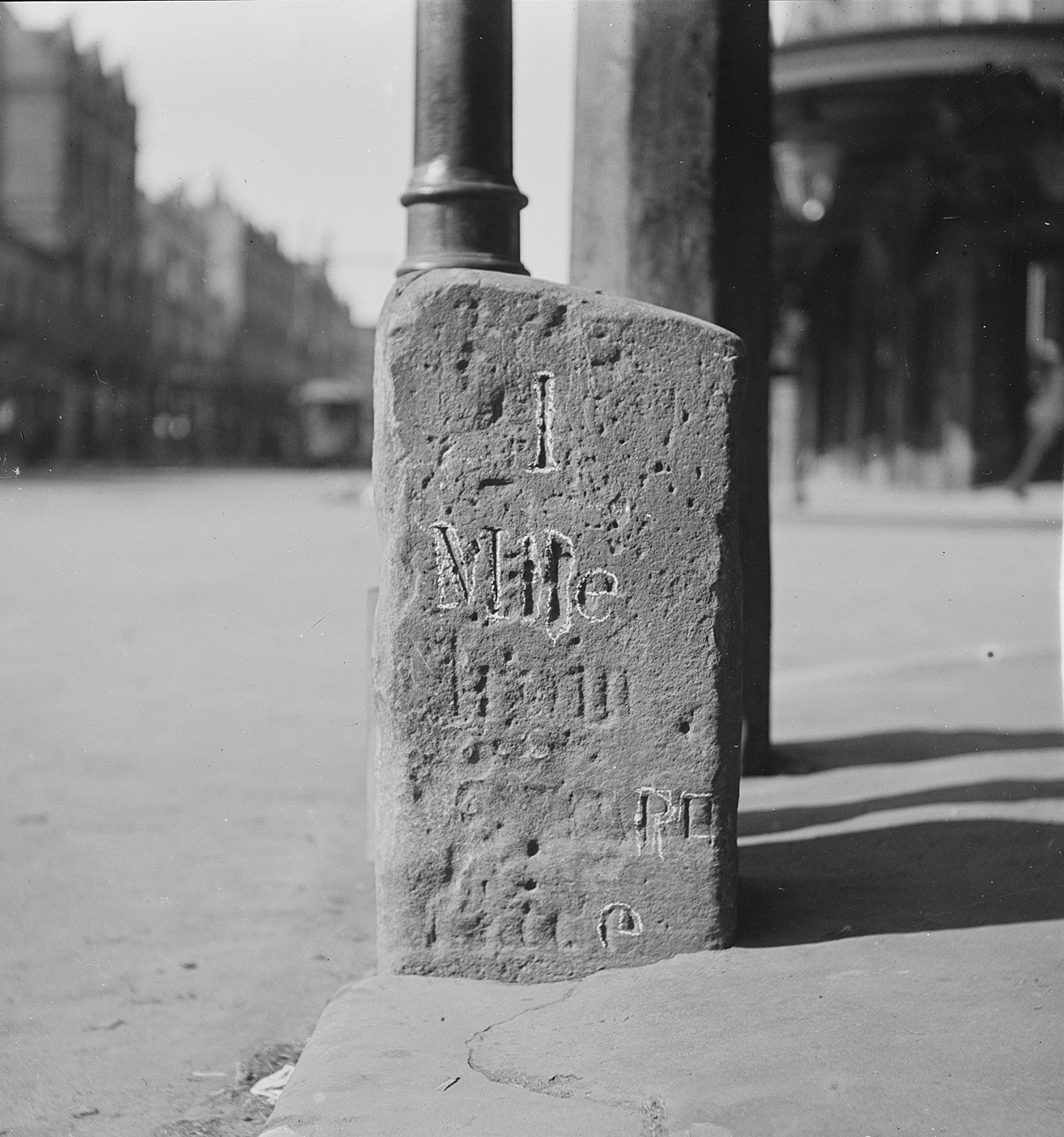 From the collections of the