Berowra Valley Regional Park
Cite this
Close
Citation
Persistent URL for this entry
http://dictionaryofsydney.org/entry/berowra_valley_regional_park
To cite this entry in text
Clugston, Niall, Berowra Valley Regional Park, Dictionary of Sydney, 2008, http://dictionaryofsydney.org/entry/berowra_valley_regional_park, viewed
17 May 2022
To cite this entry in a Wikipedia footnote citation
cite web | url= http://dictionaryofsydney.org/entry/berowra_valley_regional_park | title = Berowra Valley Regional Park | author = Clugston, Niall | date = 2008 | work = Dictionary of Sydney | publisher = Dictionary of Sydney Trust | accessdate =
17 May 2022
To cite this entry as a Wikipedia External link
cite web | url = http://dictionaryofsydney.org/entry/berowra_valley_regional_park | title = Berowra Valley Regional Park | accessdate =
2008
| author = Clugston, Niall | date = 2008 | work = Dictionary of Sydney | publisher = Dictionary of Sydney Trust
Berowra Valley Regional Park
Berowra Valley Regional Park [media]covers almost 40,000 hectares, stretching from Pennant Hills to Berowra, in Hornsby shire, along the valley of Berowra Creek. The nucleus of the present-day park was established as Elouera Bushland Natural Park in 1964. With the addition of the northern reaches of the valley it became the Berowra Valley Bushland Park in 1987, which was in turn incorporated into the Berowra Valley Regional Park in 1997. [1]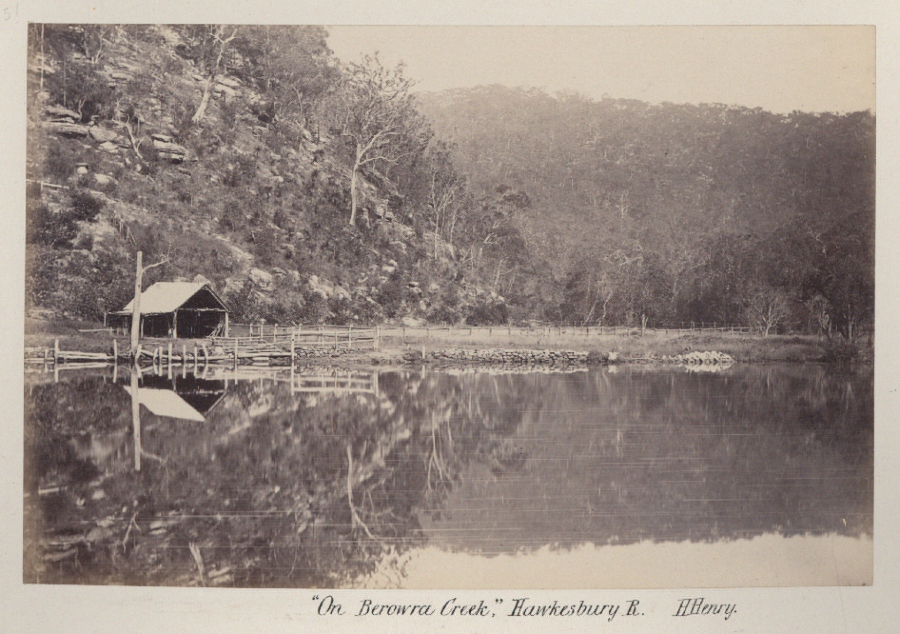 The Darug word Berowra is commonly believed to mean 'place of many winds', but it could also mean 'shell middens'. [2] [3]
The topography of the valley causes considerable variety in climate. As a result there is a high degree of biodiversity, including several rare and endangered species. Most of the vegetation comprises the woodlands and heath of Hawkesbury sandstone flora, but the park also includes mangroves and salt marsh along Berowra Creek, blue gum high forest on the ridge-tops, gully vegetation along the tributary creeks and sedgeland in poorly drained areas. [4]
Notes
[1] Friends of Berowra Valley Regional Park, Guide to Berowra Valley Regional Park, Hornsby NSW, 2001, p 4; Claire Schofield, The Shaping of Hornsby Shire, Hornsby Shire Council, Hornsby NSW, 1988, p 134
[2] Friends of Berowra Valley Regional Park, Guide to Berowra Valley Regional Park, Hornsby NSW, 2001, p 6
[3] Friends of Berowra Valley Regional Park, Guide to Berowra Valley Regional Park, Hornsby NSW, 2001, p 22
[4] Friends of Berowra Valley Regional Park, Guide to Berowra Valley Regional Park, Hornsby NSW, 2001, pp 5, 51, 56