Cite this
Close
Citation
Persistent URL for this entry
http://dictionaryofsydney.org/entry/bishopscourt
To cite this entry in text
Hanna, Kim, Bishopscourt, Dictionary of Sydney, 2015, http://dictionaryofsydney.org/entry/bishopscourt, viewed
18 May 2022
To cite this entry in a Wikipedia footnote citation
cite web | url= http://dictionaryofsydney.org/entry/bishopscourt | title = Bishopscourt | author = Hanna, Kim | date = 2015 | work = Dictionary of Sydney | publisher = Dictionary of Sydney Trust | accessdate =
18 May 2022
To cite this entry as a Wikipedia External link
cite web | url = http://dictionaryofsydney.org/entry/bishopscourt | title = Bishopscourt | accessdate =
2015
| author = Hanna, Kim | date = 2015 | work = Dictionary of Sydney | publisher = Dictionary of Sydney Trust
Bishopscourt
Bishopscourt, [media]in Greenoaks Avenue, Darling Point, is an exceptionally fine example of a Gothic Revival house dating from the 1840s. It was largely built by Edmund Blacket for Thomas Sutcliffe Mort. It was bought by the Church of England and converted to the official residence of the Archbishop of the Sydney Archdiocese in 1911.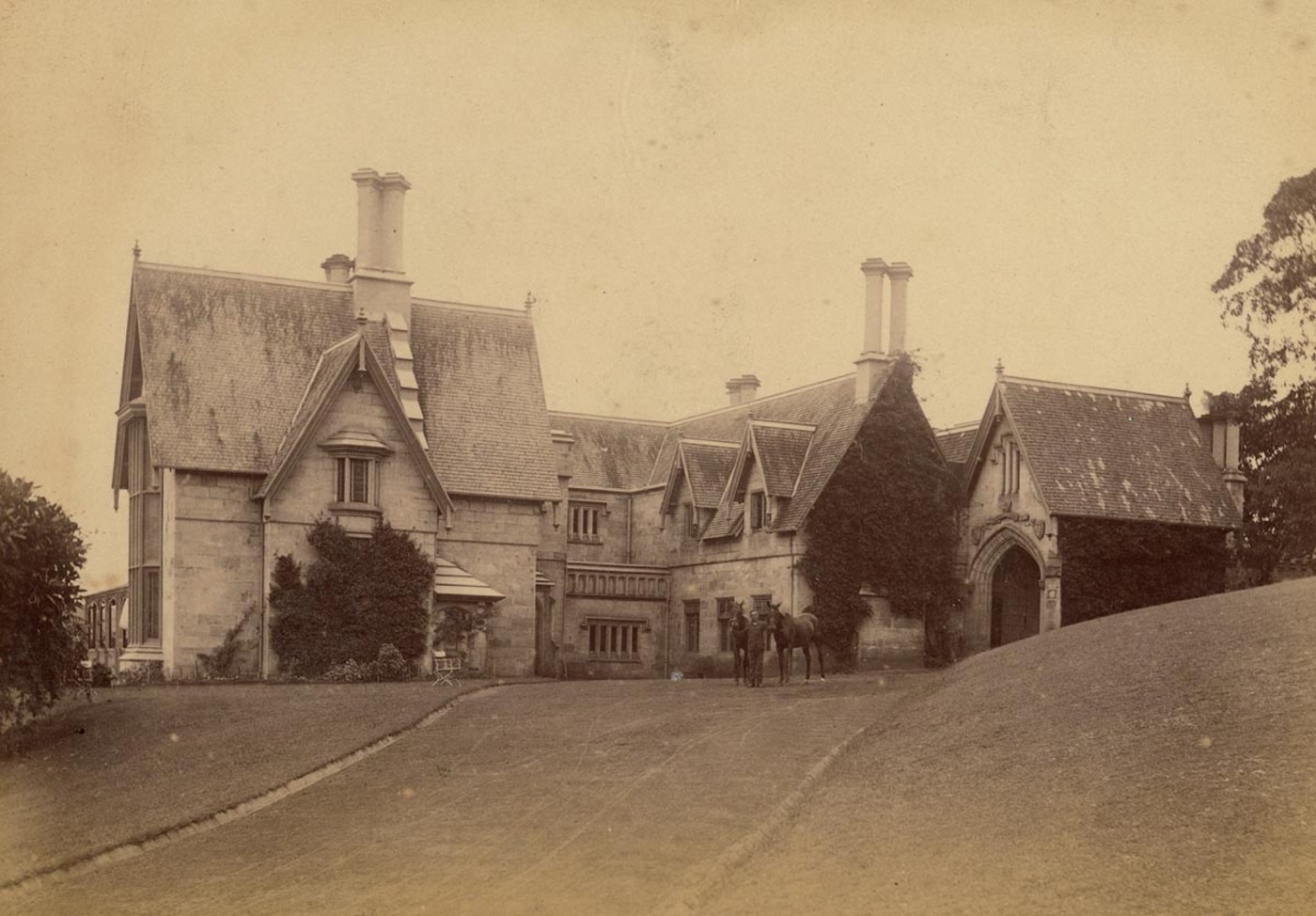 The origins of the house
Originally built by ironmonger Thomas Woolley in 1841 as a smaller two-storey sandstone cottage, the home was first known as Percyville. In 1845 businessman Thomas Sutcliffe Mort leased the land. He purchased the cottage and the 2.8 hectare estate the following year for £2,500. Mr Mort was one of the founders of the Australian Mutual Provident Society (AMP) and an entrepreneur in sugar, dairy and wool, mining, shipping, railways and refrigeration. [1] He was also a strong supporter of the Church of England, donating nearby land to build St Mark's and contributing financially to the building of St Andrew's Cathedral.
[media]Along with architect John Frederick Hilly, in 1846 Mort transformed the cottage into a grand gentleman's residence and renamed it Greenoaks. It sat alongside earlier mansions on Darling Point including Swifts, which was the residence of the Roman Catholic Archbishop of Sydney. Later additions were made by Edmund Blacket, Sydney's leading architect, in 1859. The Sydney Morning Herald reminisced about the grandeur of the house in 1913.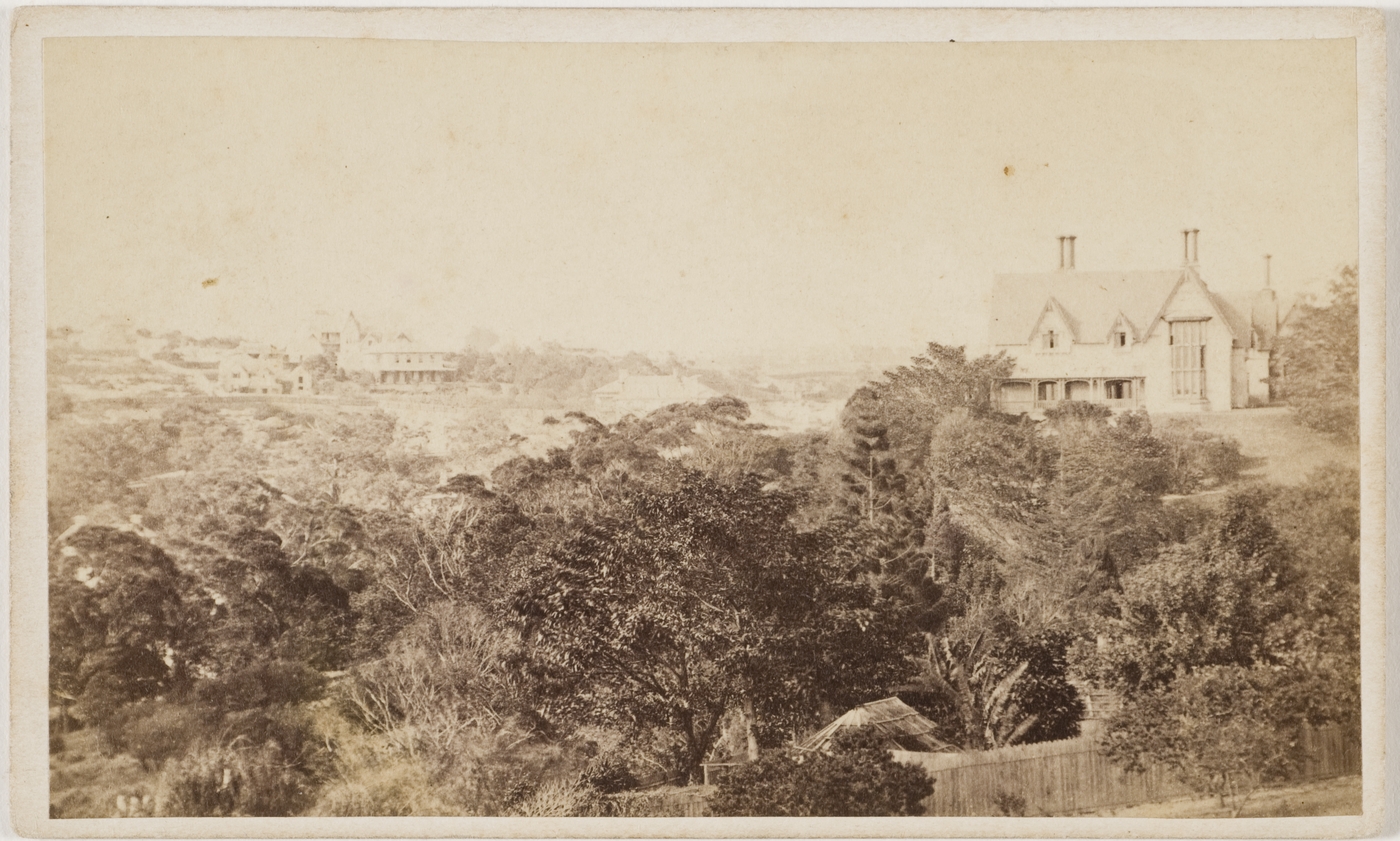 Greenoaks…was the show place not only of Darling Point but of Sydney generally…It was looked upon as the finest specimen of Elizabethan architecture in the colony. It was furnished with taste, much of the furniture being of old oak and of antiquated English design. It also contained a collection of old English armour and weapons of war, and a picture gallery. [2]
In 1892, the estate was sold to grazier Michael Campbell Langtree. Langtree subdivided the land and sold part of Greenoaks to the Church of England in 1910 for £6,750. The house Greenoaks was then renamed Bishopscourt.
The Archbishop occupies Bishopscourt
The question of suitability of Bishopscourt as the home for the Archbishop has been discussed since the early 1960's. The Anglican Synod of Sydney suffered heavy losses in the global financial crisis of 2007-2008 and, by 2012, the maintenance bill for the property was averaging $368,000 per annum. Bishopscourt was put up for sale in 2013. [4] However the property failed to sell and in 2014 was occupied by the Archbishop of Sydney, Glenn Davies. [5] Eventually in December 2015, the Anglican Church sold Bishopscourt for 18 million to a local buyer.
References
Anglican Synod of Sydney. A report from the Standing Committee to Synod, August 2010, updated 2012. http://www.sds.asn.au/assets/Documents/reports/B/Bishopscourt.Rep%20to%20Synod%202012.pdf
Australian Government Department of the Environment Australian Heritage Database. Bishopscourt, 11-21 Greenoaks Av, Darling Point, NSW, Australia, AHD2582. http://www.environment.gov.au/cgi-bin/ahdb/search.pl?mode=place_detail;place_id=2582
Charles Henry Bertie. Old Sydney. Sydney: Angus and Robertson, 1911.
Keith Finlay. 'House with a History'. The Australian Women's Weekly. 14 September 1977.
John Haskell. Sydney Architecture. Kensington: UNSW Press, 1997.
Morton Herman. The Blackets: an era of Australian architecture. Sydney: Angus and Robertson, 1963.
Notes
[1] Alan Barnard, 'Mort, Thomas Sutcliffe (1816–1878)', Australian Dictionary of Biography, National Centre of Biography, Australian National University, http://adb.anu.edu.au/biography/mort-thomas-sutcliffe-4258/text6777, published first in hardcopy 1974, viewed 10 June 2015
[2] Sydney Morning Herald, 'Progress of the Suburbs', 13 September 1913, 7
[3] Prior to the purchase of Bishopscourt, previous Bishops of Sydney had lived in a leased house in Darlinghurst (1837-1852), a rented house in Millers Point (1855-1857), and a new home built in Randwick (on land exchanged for a site in Newtown) (1858–1911) The Randwick property was also called Bishopscourt. This building was destroyed by fire in 1924
[4] Anglican Synod of Sydney, A report from the Standing Committee to Synod, August 2010, updated 2012 http://www.sds.asn.au/assets/Documents/reports/B/Bishopscourt.Rep%20to%20Synod%202012.pdf
[5] Lucy Macken, 'Bishop reclaims $25m mansion', Domain, Sydney Morning Herald, 29 July 2014, http://news.domain.com.au/domain/real-estate-news/bishop-reclaims-25m-mansion-20140729-zxzsh.html, viewed 28 May 2014
.