Cite this
Close
Citation
Persistent URL for this entry
http://dictionaryofsydney.org/entry/bodegas
To cite this entry in text
Dictionary of Sydney staff writer, Bodegas, Dictionary of Sydney, 2008, http://dictionaryofsydney.org/entry/bodegas, viewed
19 May 2022
To cite this entry in a Wikipedia footnote citation
cite web | url= http://dictionaryofsydney.org/entry/bodegas | title = Bodegas | author = Dictionary of Sydney staff writer | date = 2008 | work = Dictionary of Sydney | publisher = Dictionary of Sydney Trust | accessdate =
19 May 2022
To cite this entry as a Wikipedia External link
cite web | url = http://dictionaryofsydney.org/entry/bodegas | title = Bodegas | accessdate =
2008
| author = Dictionary of Sydney staff writer | date = 2008 | work = Dictionary of Sydney | publisher = Dictionary of Sydney Trust
Bodegas
In the 1960s, Sydneysiders' culinary tastes were subjected to new sensations brought in by the influx of new immigrants. [media]One of the most popular restaurants in the Spanish Quarter was La Bodega. Its garlic prawns – a handful of prawns swimming in a sea of hot oil and garlic – was guaranteed to mark you down for days afterwards as having eaten 'wog food'.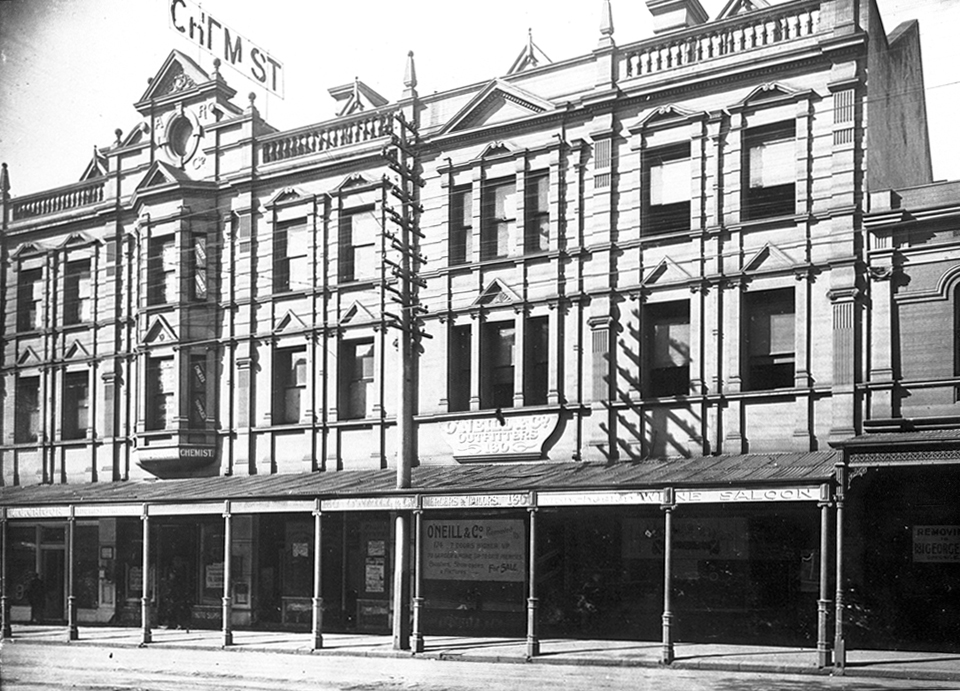 Sydney's first bodegas
The name bodega literally means wine cellar or warehouse, but also wine bar or winery. It [media]has a history in Sydney that goes back to the late nineteenth century, when bodegas were not uncommon in and around Oxford Street in Darlinghurst.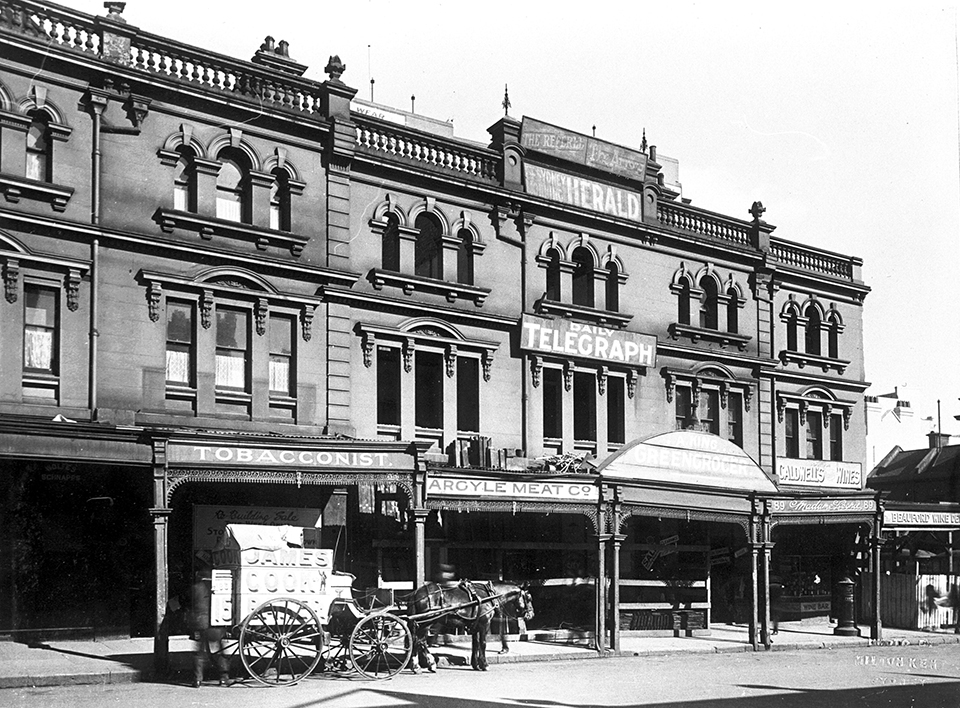 Business directories of Oxford Street constitute the most tangible evidence of the presence of the Spanish and Portuguese in the area, with many 'bodegas' listed. New arrivals of ethnic background quickly sought out others from their own culture and often found work as cooks, kitchen hands, dish washers, oyster openers and waiters in establishments run by their fellow countrymen. [media]The broader community life generated by these groups can also be seen in the fact that several churches – the Sacred Heart, in Oxford Street, Darlinghurst, and the nearby St Francis de Sales, in Surry Hills – conducted masses in Spanish and Portuguese.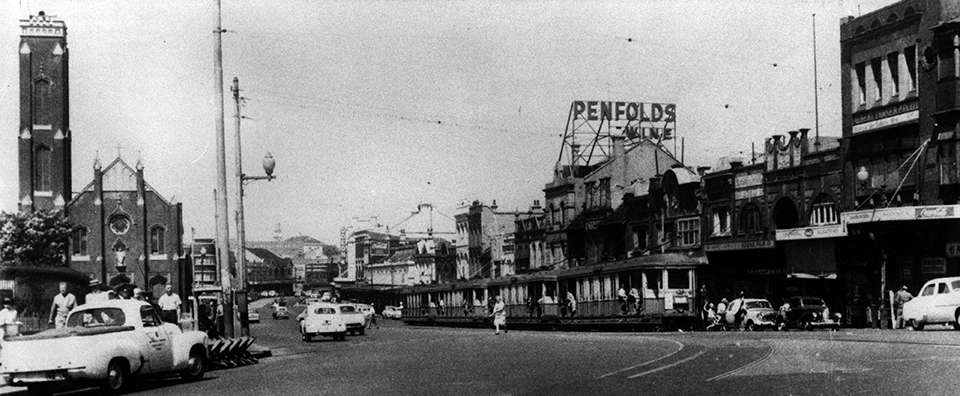 New customers arrive
As rebellions, coups and civil wars erupted around the world in the 1960s and 1970s, new groups of refugees arrived in Sydney. They included Spanish-speakers from Cuba, Chile and Peru, who were able to take advantage of the area's amenities. The ham and beef shops and the bodegas that had been operating for decades supplemented their ubiquitous offerings of jambon, chorizos and other highly spiced sausages with even more unusual fare, including empanadas, baccalao and pudim flan. The well known Portuguese Deli that once operated on Oxford Street was favourably remembered by Patrick White and his partner Manoly Lascaris, who appreciated the range of foods that were available.
By the 1960s, many of these older wine bars had become very down-market, serving cheap wines, sweet sherry or port with lemonade to their clientele. Gradually, the old premises were bought up by sharp entrepreneurs and smart décor, dim lights, hip music and attractive bartenders began to characterise the wine bar scene. [media]Today, Martin's, in Oxford Street, Darlinghurst epitomises the transformation of the old bodega into the cruising grounds of the new, young inner-city trendies.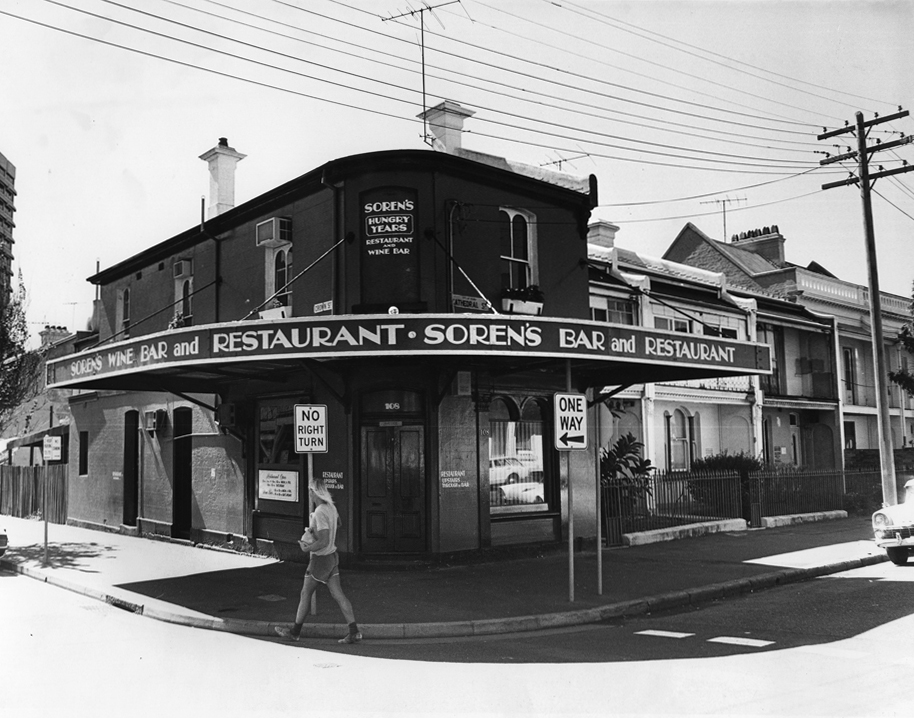 Notes