Broughton, Thomas Stafford
Cite this
Close
Citation
Persistent URL for this entry
http://dictionaryofsydney.org/entry/broughton_thomas_stafford
To cite this entry in text
McCormack, Terri, Broughton, Thomas Stafford, Dictionary of Sydney, 2010, http://dictionaryofsydney.org/entry/broughton_thomas_stafford, viewed
19 May 2022
To cite this entry in a Wikipedia footnote citation
cite web | url= http://dictionaryofsydney.org/entry/broughton_thomas_stafford | title = Broughton, Thomas Stafford | author = McCormack, Terri | date = 2010 | work = Dictionary of Sydney | publisher = Dictionary of Sydney Trust | accessdate =
19 May 2022
To cite this entry as a Wikipedia External link
cite web | url = http://dictionaryofsydney.org/entry/broughton_thomas_stafford | title = Broughton, Thomas Stafford | accessdate =
2010
| author = McCormack, Terri | date = 2010 | work = Dictionary of Sydney | publisher = Dictionary of Sydney Trust
Broughton, Thomas Stafford
Thomas Broughton was [media]born at Windsor, New South Wales, son of Captain Thomas Broughton and his wife Mary. An orphan by the age of nine, he became a draper's apprentice and by 1833 had established himself as a merchant tailor in George Street, Sydney.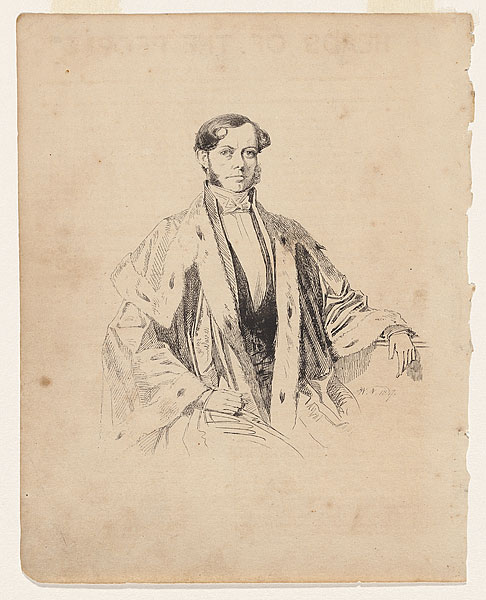 Businessman and landowner
Broughton purchased a town lot in Castlereagh Street in 1836 and subsequently became a pastoral property owner and slum landlord. He owned Muttama and Gundagai stations in the Lachlan district as well as 300 acres (121.4 hectares) called the Artarmon estate at Willoughby in Sydney.
City Council's Shylock
By the late-1830s Broughton was a prominent citizen and representative of merchant interests. In September 1842 he was proposed as a candidate for Macquarie Ward in the first City Council elections. He was elected on 1 November 1842 and selected as an alderman. The Sydney Morning Herald dubbed him the 'City Council's Shylock' after he proposed issuing distress warrants against residents too poor to pay their rates, in a bid to increase council revenue. He became a magistrate of the colony in 1844.
Final years
Following the loss of his seat on the Legislative Council, Broughton spent most of his time on his stations in the Lachlan district. His Sydney residence was Bradley Hall, on Broughton Street, Paddington, where his family lived from 1845 to 1898, before moving to Hazelmere, Glebe.
Thomas Broughton died suddenly at Hazelmere in his 92nd year. His wife Jane died on 3 February 1909, aged 86. The family is buried at the old Church of England Cemetery at Rookwood.
References
Australian Town and Country Journal, Sydney, 27 August 1898
Charles H Bertie, The early history of the Sydney Municipal Council: with an account of the town halls, Sydney Municipal Council, Sydney, 1911
Helen Bowd, 'Broughton, Thomas Stafford (1810–1901)', Australian Dictionary of Biography, vol 3, Melbourne University Press, 1969, pp 253–254
City of Sydney Archives, Aldermen's Files
Obituary, Thomas Stafford Broughton, Sydney Morning Herald, 13 Dec 1901
Notes