Cite this
Close
Citation
Persistent URL for this entry
http://dictionaryofsydney.org/entry/du_faur_eccleston
To cite this entry in text
Wotherspoon, Garry, du Faur, Eccleston, Dictionary of Sydney, 2010, http://dictionaryofsydney.org/entry/du_faur_eccleston, viewed
18 Jan 2022
To cite this entry in a Wikipedia footnote citation
cite web | url= http://dictionaryofsydney.org/entry/du_faur_eccleston | title = du Faur, Eccleston | author = Wotherspoon, Garry | date = 2010 | work = Dictionary of Sydney | publisher = Dictionary of Sydney Trust | accessdate =
18 Jan 2022
To cite this entry as a Wikipedia External link
cite web | url = http://dictionaryofsydney.org/entry/du_faur_eccleston | title = du Faur, Eccleston | accessdate =
2010
| author = Wotherspoon, Garry | date = 2010 | work = Dictionary of Sydney | publisher = Dictionary of Sydney Trust
du Faur, Eccleston
Frederick Eccleston du Faur [media]was born in London in 1832, and travelled to Australia in the early gold rush years, first to Melbourne in 1853 and then on to Sydney, where he joined the newly established Railway Department. He returned to London in 1856, but after touring the continent he returned to Sydney in mid-1863. There he joined the Surveyor-General's Office as a draftsman, and in 1866 transferred to the Occupation of Crown Lands Office, the first step in a varied and productive career.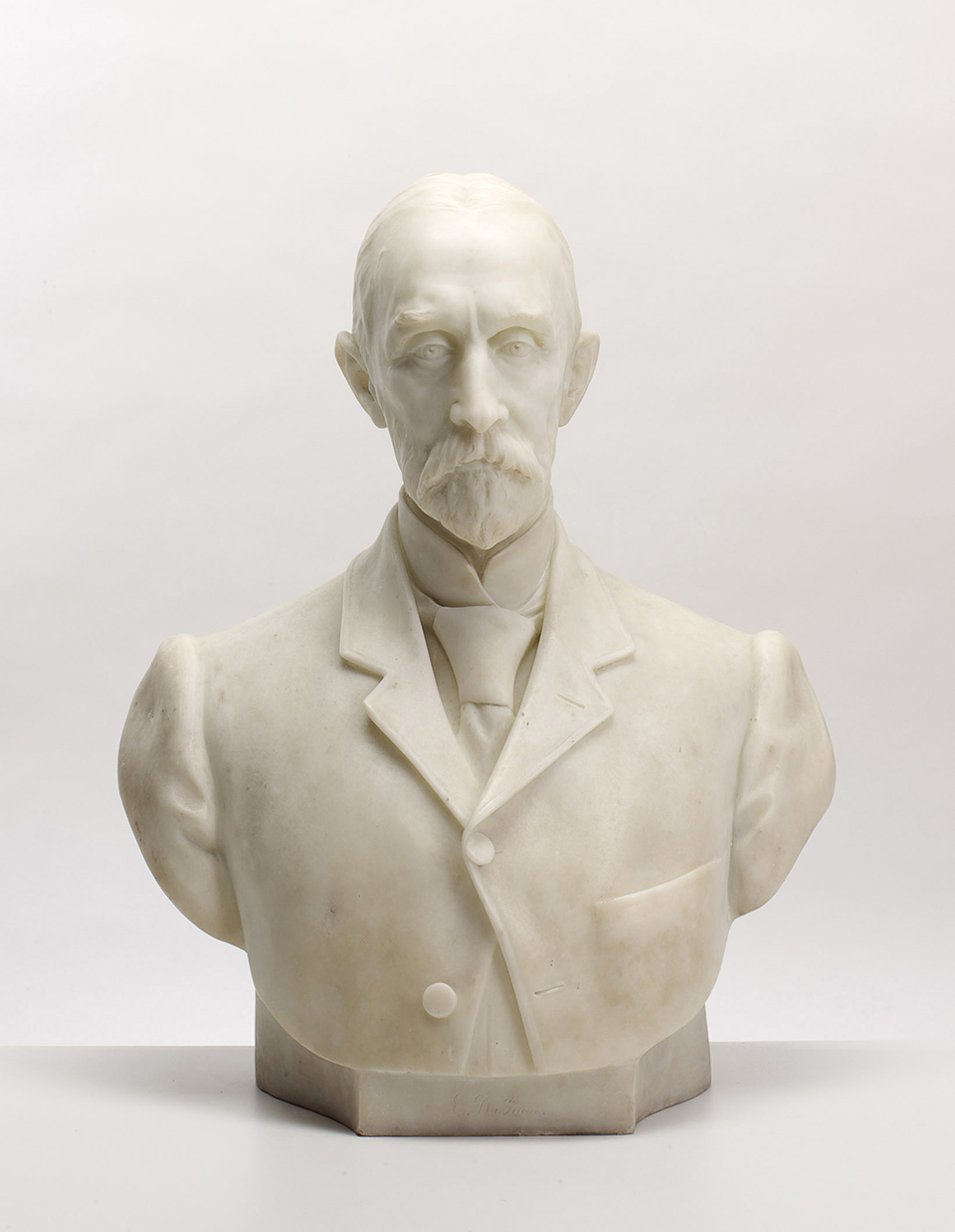 While at the Crown Lands Office he initiated new procedures for the systematic surveying and mapping of runs available for selection, and this led him on to his next set of activities: after resigning as chief draftsman in September 1881, he ran a series of pastoralists' agencies with different partners until 1889, moving into a sole proprietorship from then until 1901.
A man of many interests
A man of prodigious energy and wide interests, he left his mark in many fields. Interspersed with his various employments in Sydney, he often took time to travel overseas. His long-term project of mapping New South Wales resulted in his election as a fellow of the Royal Society of New South Wales in 1873: he eventually became chairman of its geographical section, although his map of New South Wales, ten years in the making, was destroyed in the Garden Palace fire of 1882. He was an official observer of the transit of Venus, at Woodford in the Blue Mountains, in December 1874, and was elected a fellow of the Royal Geographical Society of London in 1875. He helped to found the Geographical Society of Australia and became its first chairman in 1883.
Exploration was one of his major fields of interest. In 1874 he helped finance the expedition under Andrew Hume to find out what had happened to Ludwig Leichhardt. He sponsored exploration in New Britain in 1875 and an expedition to the Fly River in New Guinea in 1885. Du Faur owned property at Mount Wilson, in the Blue Mountains, west of Sydney, and from there he made many excursions in nearby river valleys, and was active in exploring local beauty spots. In late 1875 he organised a group of enthusiasts in trail-blazing, sketching and photographing the valley near Govetts Leap Falls and the junction of its creek with the Grose River. He hoped that an appreciation of the scenic wonders of the mountains might lead to the creation of a permanent resort there.
Nature and its preservation were clearly among his abiding interests. At his mountain property, he entertained his friends, including the photographer Joseph Bischoff, whom he engaged to photograph local landscape views, and the landscape painter William Piguenit. Du Faur eventually built a new home at Turramurra, and while there he became a passionate advocate for the preservation of Ku-ring-gai Chase. When it was dedicated as a national park in 1894, du Faur became its managing trustee.
Patron of arts and sciences
He was also a man of wide cultural interests, and developed a public profile as a patron–promoter of the arts and sciences. He translated Horace's Odes, Epodes (Selected) and Carmen Saeculare in 1906 and the Quatrains by Gui du Faur, Seigneur de Pibrac, in 1907. He was also an original member of the New South Wales Academy of Art, founded in 1871, joining its governing council in 1873 and acting as honorary secretary and treasurer until 1881. From his property at Mount Wilson, du Faur organised the clearing of an old survey track in order to set up artists' camps in the floor of the valley. The availability of the camps was advertised through the New South Wales Academy of Art to any artists or other interested parties. He was appointed one of the five trustees of the National Art Gallery when it was established in 1876, acted as its secretary and treasurer until 1886, and served as president from 1892 until 1915. As his Australian Dictionary of Biography entry acknowledges, 'its progress owed much to his energy, taste and administrative ability'.
Many of his ideas were clearly before their time. In 1887, on a visit to Europe, he had talked with friends and Berlin professors about the possibility of destroying rabbits using a bacteriological agent. He took an interest in Antarctica, suggesting that Australia's climate was affected by weather conditions there, and in 1892 he proposed that the colonies send an expedition to the Antarctic for research. His paper, 'The effect of Polar Ice on the weather', given to the Royal Society of New South Wales in 1907, predated by several years the 'rush to the Pole' by Robert Scott, Ernest Shackleton, Douglas Mawson and others, and when the Australasian Association was raising funds in support of Mawson's expedition, du Faur was on its committee.
Du Faur, whose first wife Augusta Louisa had died in 1867, married Blanche Woolley, the daughter of Sydney University Professor John Woolley, in 1878. Du Faur died at Turramurra on 24 April 1915, and his name is commemorated in many areas: by the Du Faur Rocks, Du Faur Creek, Du Faur Creek Canyon, and Du Faur Lookout, all in the Blue Mountains; in Du Faur Street, Turramurra, and Du Faur Street and Du Faur Place, both in Mawson, Canberra; and the Du Faur Wetland in the Ku-ring-gai Chase National Park in Sydney.
References
'Du Faur, Frederick Eccleston (1832–1915)', Australian Dictionary of Biography, vol 4, Melbourne University Press, Melbourne, 1972, pp 108–09
Gael Newton, Shades of Light: Photography and Australia 1839–1988, Australian National Gallery, Canberra, 1988, http://photo-web.com.au/ShadesofLight/06-expedition.htm, viewed 6 September 2010
Notes