The Dictionary of Sydney was archived in 2021.
Cite this
Close
Citation
Persistent URL for this entry
http://dictionaryofsydney.org/entry/ermington
To cite this entry in text
Dictionary of Sydney staff writer, Ermington, Dictionary of Sydney, 2010, http://dictionaryofsydney.org/entry/ermington, viewed
04 Jun 2023
To cite this entry in a Wikipedia footnote citation
cite web | url= http://dictionaryofsydney.org/entry/ermington | title = Ermington | author = Dictionary of Sydney staff writer | date = 2010 | work = Dictionary of Sydney | publisher = Dictionary of Sydney Trust | accessdate =
04 Jun 2023
To cite this entry as a Wikipedia External link
cite web | url = http://dictionaryofsydney.org/entry/ermington | title = Ermington | accessdate =
2010
| author = Dictionary of Sydney staff writer | date = 2010 | work = Dictionary of Sydney | publisher = Dictionary of Sydney Trust
Ermington
[media]Ermington, a suburb within the City of Parramatta, is based on a number of land grants made by Governor Phillip. Because the land around Sydney Cove was agriculturally unproductive, Phillip established a second settlement in 1788–89 on more fertile ground at the headwaters of a river that fed into the harbour. It was first known as Rose Hill but in 1791 was renamed Parramatta, the word used to describe the site by its traditional owners, the Barramattagal people.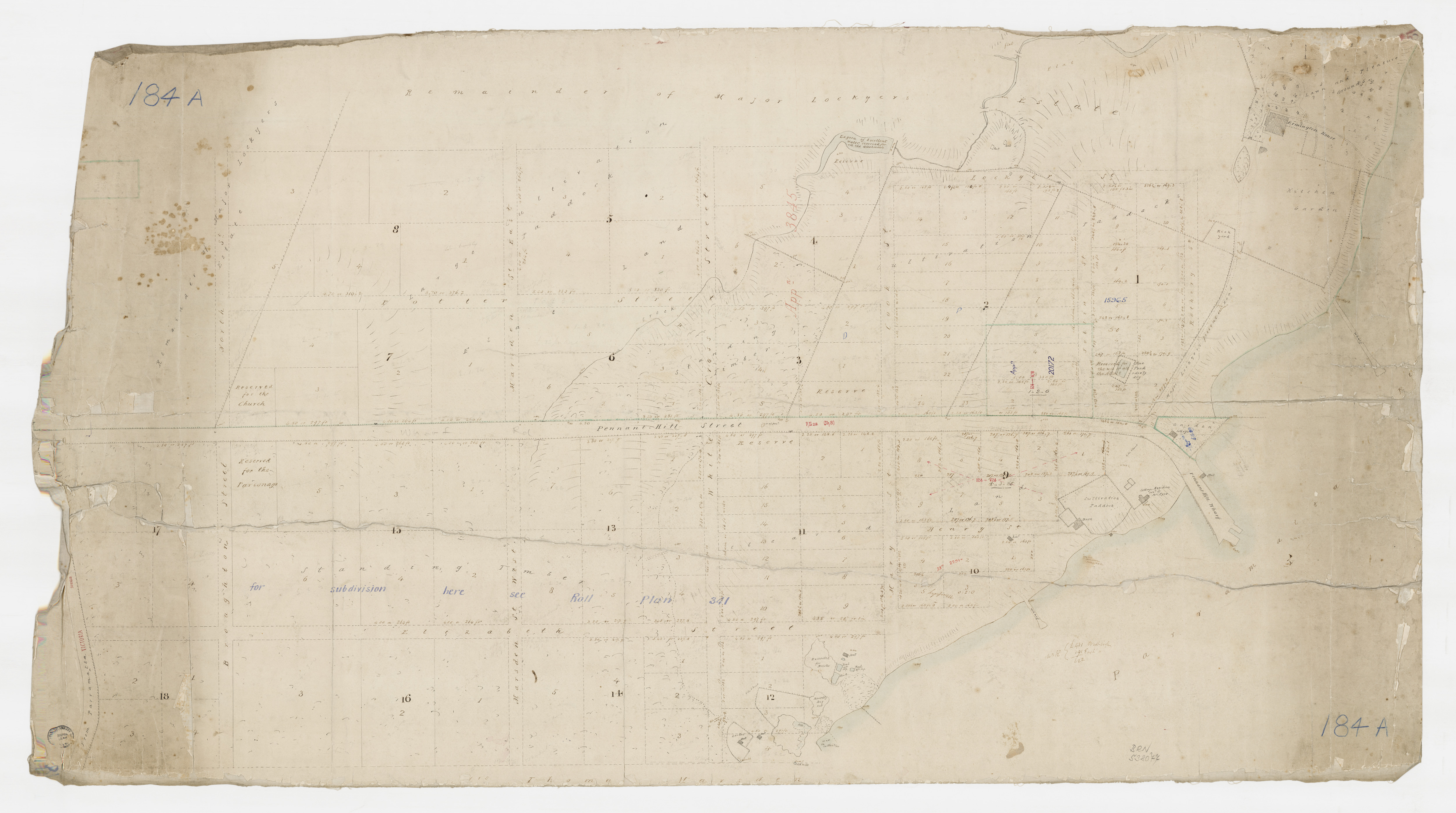 In the same year, Phillip granted land along the Ponds Creek to several convicts who had completed their sentences, and some of their holdings fell within the current boundaries of Ermington. Matthew Everingham, for example, got 50 acres (20 hectares) bounded by Bennett's Road, and Spurway, Delaware and Bartlett streets. In 1792 the Governor made more grants to eight marines who had decided to settle in the colony, and these grants covered much of the modern suburb. Alexander McDonald farmed until his death in 1821 and the house he built (on the property that later became known as Rose Farm) still survives.
Other early grants were bought up by large landowners of the Parramatta district, such as Samuel Marsden. In 1828 Major Edmund Lockyer, who had explored Moreton Bay and set up the first European settlement on King George's Sound in Western Australia, bought the 80 acres (32 hectares) originally granted to John Colethread. He built a stone mansion there (since demolished) and began consolidating his estate, which was called Ermington, after the parish in South Devon where Lockyer was born.
From farm to suburb
By the [media]early 1840s Lockyer and Elizabeth Marsden (daughter of Samuel) owned large portions of what is now Ermington, but the depression of that period killed their hopes of profitably subdividing the land. In 1854 JK Heydon, the editor and publisher of the Catholic Freeman's Journal, bought the Ermington estate and his wife, Sophia, managed a farm and orchard there. Like the neighbouring district of Rydalmere, Ermington was a fruit-growing area.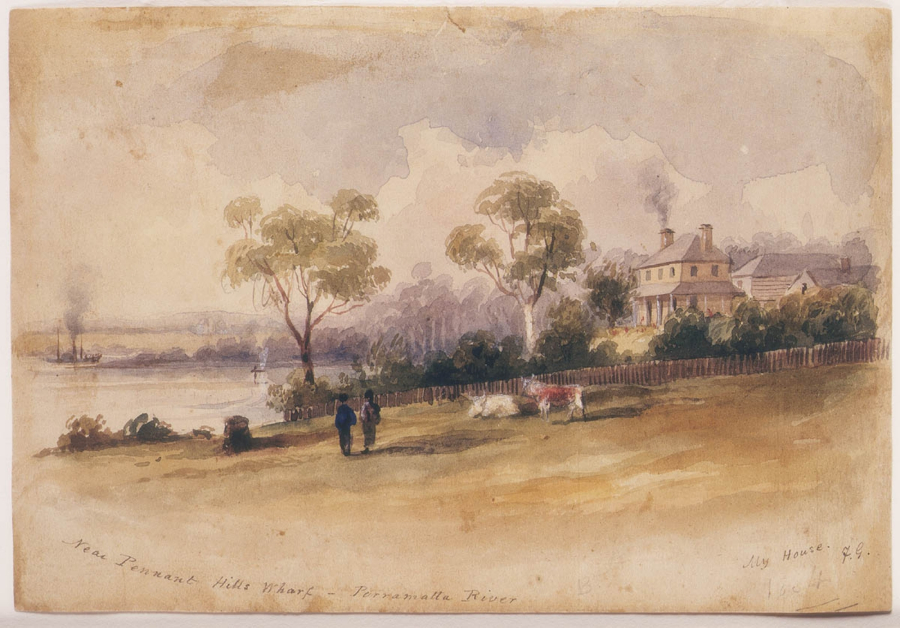 [media]When Elizabeth Marsden's inheritance was subdivided in the late 1850s, it was cut into relatively large blocks for farms and orchards. The two districts were incorporated into the Municipality of Dundas in 1889, but their joint population of 450 people seceded three years later to form the Municipality of Ermington and Rydalmere. It survived until 1949, when the municipality was subsumed in an extended City of Parramatta.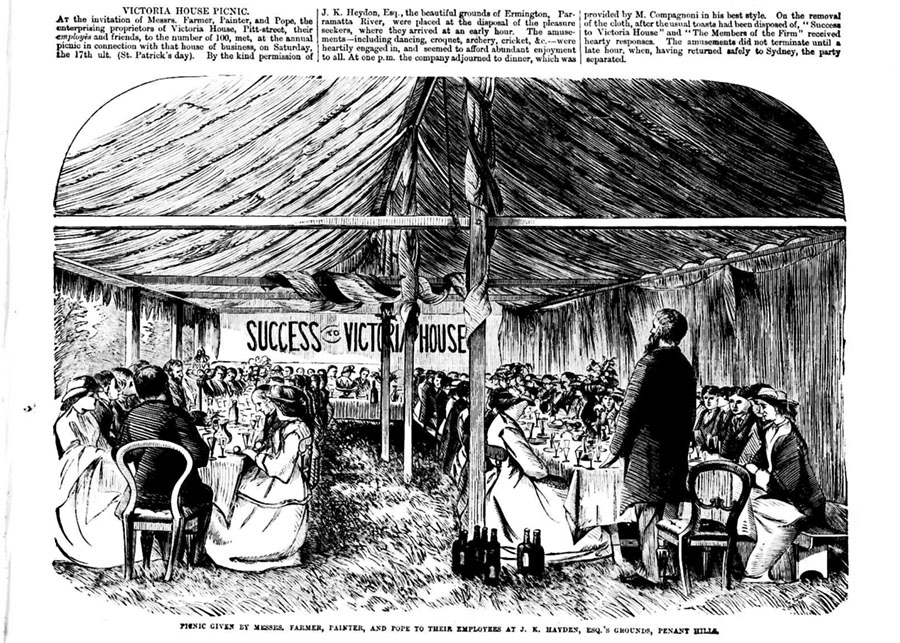 Ermington remained largely rural, well into the twentieth century, although orchards gave way to poultry farms and plant nurseries. The Swane brothers, for example, began their fruit tree and rose nursery in the 1920s. At the same time, developers began planning the suburbanisation of Ermington and Rydalmere: one company, John Bridge Ltd, laid out 2400 allotments in the two suburbs, some of them on reclaimed swamp land on the Parramatta River. But once again economic depression frustrated the developers' plans and the company went broke in the 1930s. During World War II, Bridge's empty, riverside Broadoaks Estate was taken over by the US Army for a stores depot and later transferred to the Australian Navy.
Postwar changes
[media]After the war, when state planners selected Parramatta as a growth centre, Ermington had available space. Food processors, cosmetic and pharmaceutical companies established factories and warehouses, while the state Housing Commission acquired land and built estates in Ermington. By the 1960s the suburb became known as the [media]birthplace of Olympic gold medallist Betty Cuthbert. This was not Ermington's only Olympic connection. In the 1990s, when Homebush was being developed for Sydney's Olympics, there were plans to turn Ermington's Bartlett Park into a theme park with miniature versions of the world's landmarks. This attempt to tap the tourist market was abandoned, as was Parramatta City Council's 1992 proposal to resume, demolish and rebuild eastern Ermington as a 'super suburb'.
By 2001 the suburb had a population of 10,286. Not surprisingly, the people of Ermington have been wary of the fact that planners – at all three levels of government – have concluded that it still has room for development. In 2006, however, nearby residents gave a cautious welcome to the state government's approval of plans to build approximately 700 homes on the Naval Stores site, using the original name of Broadoaks Estate.
References
'Edmund Lockyer (1784–1860)', Australian Dictionary of Biography, vol 2, Melbourne University Press, Melbourne, 1967, pp 123–4
T Kass, C Liston and J McClymont, Parramatta: A Past Revealed, Parramatta City Council, Parramatta, 1996
J McClymont, Parramatta & District: A Pictorial History, Kingsclear Books, Alexandria NSW, 2001
'Ermington' files, Local Studies and Family History Library, Parramatta City Library
Notes