Cite this
Close
Citation
Persistent URL for this entry
http://dictionaryofsydney.org/entry/flood_edward
To cite this entry in text
McCormack, Terri, Flood, Edward, Dictionary of Sydney, 2010, http://dictionaryofsydney.org/entry/flood_edward, viewed
22 May 2022
To cite this entry in a Wikipedia footnote citation
cite web | url= http://dictionaryofsydney.org/entry/flood_edward | title = Flood, Edward | author = McCormack, Terri | date = 2010 | work = Dictionary of Sydney | publisher = Dictionary of Sydney Trust | accessdate =
22 May 2022
To cite this entry as a Wikipedia External link
cite web | url = http://dictionaryofsydney.org/entry/flood_edward | title = Flood, Edward | accessdate =
2010
| author = McCormack, Terri | date = 2010 | work = Dictionary of Sydney | publisher = Dictionary of Sydney Trust
Flood, Edward
Edward Flood was born on 24 June 1805 in Sydney, the illegitimate son of Irish convict Joseph Flood and Ann Germaine. He had little schooling, and was apprenticed as a carpenter.
Builder and pastoralist
In 1841, he acquired Narrandera station, the first property in what would become a pastoral empire. He later acquired large tracts of land in Pyrmont and Waverley in Sydney, and the Clarence River, Lachlan, Maranoa and Warrego districts.
Councillor and politician
Edward Flood became the Foundation Councillor for Phillip Ward on 1 November 1842. The following year he was appointed a magistrate but was fined for striking JR Holden, who had called the councillors 'idiots'. He was elected alderman in place of Robert Owen on 7 March 1843 and was a vocal member of council until his resignation on 21 January 1847. A committee member of the Benevolent Society, he advocated the extension of the city franchise to all householders. He was re-elected for Macquarie Ward on 1 November 1848 to 2 August 1852. Flood was Mayor in 1849.
Flood represented the North-Eastern Boroughs (Newcastle area) in the Legislative Council, between 1851 and 1856. He was elected member of the Legislative Assembly for North-Eastern Boroughs, 1856–57, for Cumberland (South Riding), 1858–59 and for Canterbury, 1859–60. He was a controversial Secretary for Public Works from 1 October 1859 until the government fell on 26 October. He resigned from parliament on 13 January 1860.
A self-made man
Continuing [media]his interests in pastoral affairs, Flood joined the Society for the Suppression of Cattle-Stealing and the Agricultural Society of New South Wales. By 1866, he had sold most of his Riverina property but still held 31 runs in New South Wales in 1871. In the 1860s he built Blackwall wool stores at Circular Quay and set up a wool-pressing business. He was director of the Mutual Fire Insurance Association as well as four insurance and two mining companies. He was also chairman of the Queensland Steamship Navigation Co, a member of the Sydney District Council, a founder of the Sydney Mechanics' School of Arts, and a trustee of the Savings Bank of New South Wales.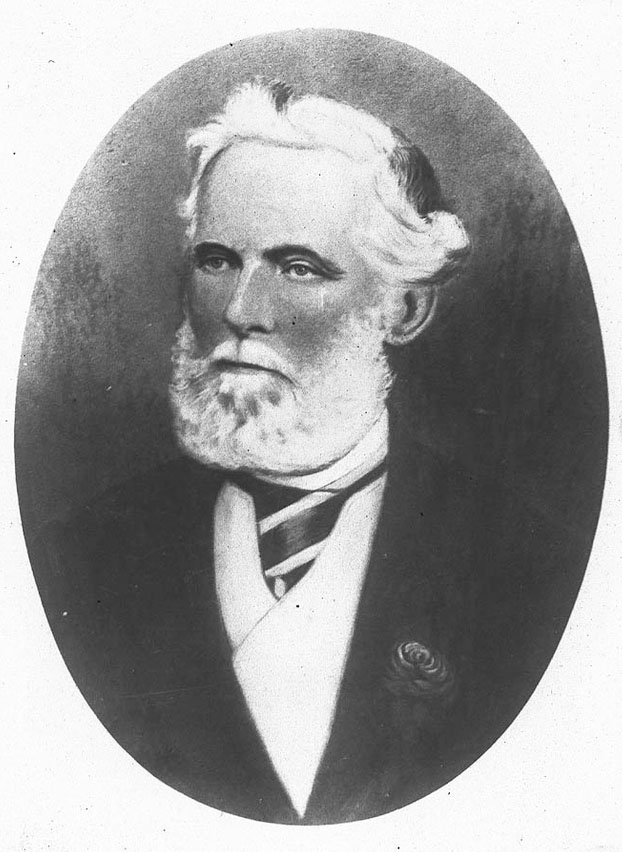 In December 1869 he was returned to the Legislative Assembly for Central Cumberland. He was defeated, possibly by the Irish vote, in 1872 and again in 1874, and refused to stand again. He was appointed to the Legislative Council on 7 October 1879.
Flood's wife died on 5 May 1879 at Newtown. He lived for many years with Jane Oatley and her children. He died on 9 September 1888 and was buried in the Oatley vault in the Anglican section of Waverley Cemetery.
References
CN Connolly, Biographical register of the New South Wales Parliament, 1856–1901, Australian National University Press, Canberra, 1983
Shirley Fitzgerald and Hilary Golder, Pyrmont & Ultimo under siege, Hale & Iremonger, Sydney, 1994
Hilary Golder, Sacked: removing and remaking the Sydney City Council 1853–1988, City of Sydney in association with Books & Writers, Sydney, 2004
Leichhardt Historical Journal, Annandale Association; Balmain Association; Glebe Society, Annandale, vol 5
RW Rathbone, 'Flood, Edward (1805–1888)', Australian Dictionary of Biography, vol 4, Melbourne University Press, 1972, pp 190–191
'Complimentary dinner to Mr E Flood', Sydney Morning Herald, 18 August 1865, p 5
Notes