The Dictionary of Sydney was archived in 2021.
Cite this
Close
Citation
Persistent URL for this entry
http://dictionaryofsydney.org/entry/kelly_frederick
To cite this entry in text
Skinner, Graeme, Kelly, Frederick, Dictionary of Sydney, 2008, http://dictionaryofsydney.org/entry/kelly_frederick, viewed
22 Mar 2023
To cite this entry in a Wikipedia footnote citation
cite web | url= http://dictionaryofsydney.org/entry/kelly_frederick | title = Kelly, Frederick | author = Skinner, Graeme | date = 2008 | work = Dictionary of Sydney | publisher = Dictionary of Sydney Trust | accessdate =
22 Mar 2023
To cite this entry as a Wikipedia External link
cite web | url = http://dictionaryofsydney.org/entry/kelly_frederick | title = Kelly, Frederick | accessdate =
2008
| author = Skinner, Graeme | date = 2008 | work = Dictionary of Sydney | publisher = Dictionary of Sydney Trust
Kelly, Frederick
Frederick Septimus Kelly, composer, pianist, Olympic rower and soldier, [media]was born on 29 May 1881 into a prominent Sydney family. His father, Thomas Hussey Kelly of Glenyarrah, Double Bay, was a leading company director (including of the Union Bank of Australia and the Perpetual Trustee Co) with a keen interest in the development of the mining industry, notably as managing director of the Sydney Smelting Co. [1]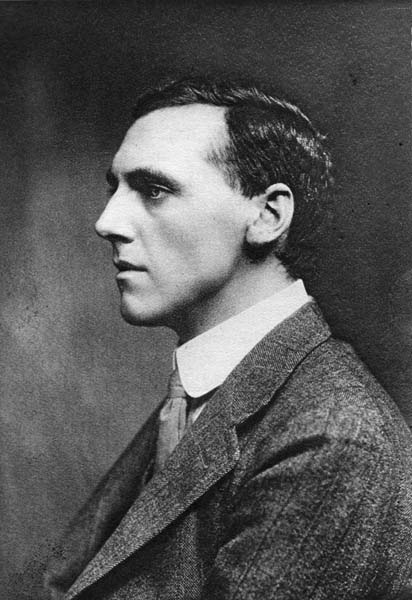 A proper education
Frederick Septimus [media]began his education at Sydney Grammar School. He was sent to England to attend Eton in 1893, at the age of 12, and in 1900 entered Balliol College, Oxford, as a Lewis Nettleship Musical Scholar, where he studied music under Donald Tovey. From 1903 to 1908 he undertook further studies in piano and composition in Frankfurt, while not ignoring his second love, sculling. Having rowed for Eton and Oxford, he was a member of the British eight that won a gold medal at the 1908 London Olympic Games.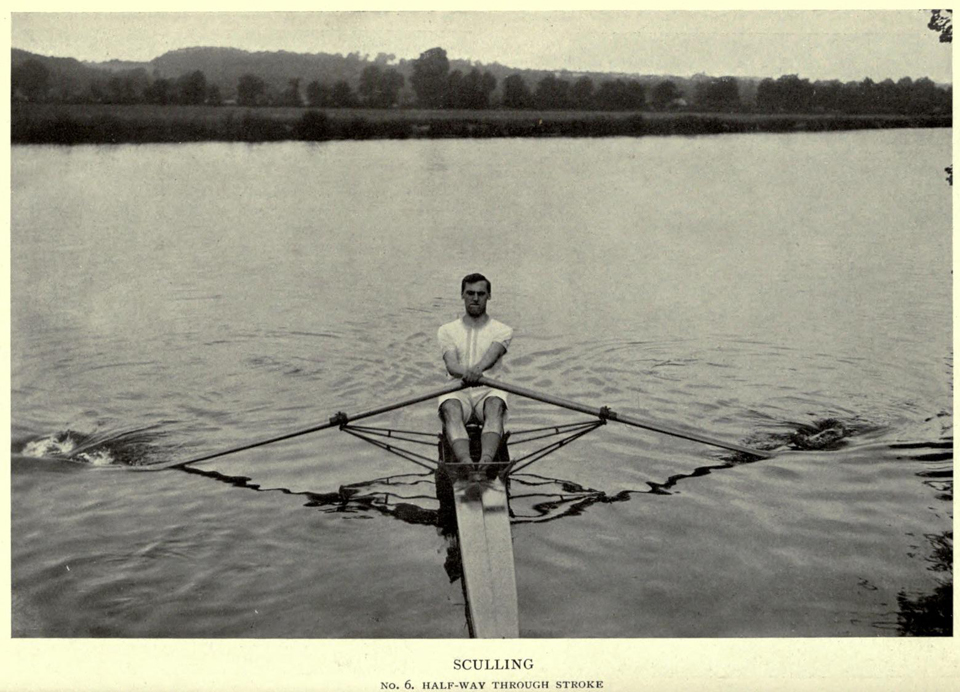 Return to Sydney
In January 1911 he embarked on the Orontes for his one and only return visit to Sydney, where he presented three solo recitals and two chamber concerts. One of the works performed was his Serenade for flute, horn, harp and strings, which he composed on the ship on the way to Australia. It was written for Dame Nellie Melba's close friend and flautist, John Lemmone, who was returning to Sydney on the same ship, and who gave the first performance in one of the series of concerts Kelly presented during his stay in Sydney. As John Lemmone remembered:
It was practically completed before we reached Sydney. He called it Serenade, consisting of five movements. The first – Prelude – was written in the Indian Ocean; the second – Idyll – off the coast of West Australia; the third – Minuet – in the Great Australian Bight; the fourth – Air and Variations – off the coast of Victoria; and the fifth – Jig – off the coast of New South Wales. The work is of transcendental beauty and undoubtedly a classic. Later, in Sydney, I had the rare pleasure of playing this composition conducted by the composer, who was none other than FS Kelly, a brilliant Australian pianist, perfectly modest about his fine musicianship and a composer who would probably have made a great reputation, but, alas!, he was killed in action in France. [2]
Mr John Lemmone was, of course, the soloist, and found himself furnished with a singularly graceful part, felicitously dominating the strings ... All the movements were charming, the fourth movement especially so, where the flute and harp were together, and again where the theme fell to the horn supported by the strings, whilst the silver embroidery of the flute completed the captivating effect of the whole ... Mr Lemmone's mellowness of tone and fine phrasing would be hard to rival. [3]
As his diaries record, during his return visit Kelly also made trips to the Blue Mountains and the Jenolan Caves, the Snowy River and Mt Kosciuszko, Nowra, and Bondi Beach, where he admitted he tried unsuccessfully to master the new sport of board surfing.
Killed in action
Kelly enlisted in the British forces in World War I. He was killed in action in France in November 1916 while leading an attack on a German gun emplacement at one of the last major battles on the Somme. His remains were interred in the nearby Martinsart's British Cemetery.
Kelly (who was known variously by the nicknames 'Cleg' and 'Sep') had previously received the Distinguished Service Cross for 'conspicuous gallantry' at Gallipoli in 1915, where his battalion landed on 27 April, two days after the Australian landing. In his diary entry for the night before, Kelly wrote:
I got in an hour's sleep before lunch and another hour before tea. Before dinner I played Scarlatti's C Minor sonata and Chopin's B Minor Ballade. We all expect to be in action tomorrow.
While recovering in Alexandria from wounds received at Gallipoli, he completed the poignant Elegy for string orchestra, 'In memoriam Rupert Brooke'. Brooke, a poet who had died on 23 April, was a close friend, and Kelly attended Brooke's burial on Skyros.
Kelly's papers were acquired by the National Library of Australia in 1979, and an edition of entries drawn from his eight volumes of surviving diaries, dating from 1907–1915, was published by Thérèse Radic in 2004. Though he was to live for another 18 months, Kelly's final diary entry, dated 29 April 1915, reads:
Both the [British] 29th Division and the Australians seem to have behaved heroically and won a footing, though suffering heavy casualties.
One of us, even if he liked to be one of them
Kelly [media]was commemorated in an article by Alan Ramsey in The Sydney Morning Herald (23 February 2005) entitled 'One of us, even if he liked to be one of them'. However, considering Kelly's British identity in the light of his Sydney roots, Ramsey was forced to conclude that, apart from inheriting and living off a large share of his father's estate and his one visit home – 'being born in Sydney was about the only Australian thing Fred Kelly ever did'. By contrast, his older brother, William Henry Kelly went into Australian politics and for 16 years was member for the federal Sydney seat of Wentworth.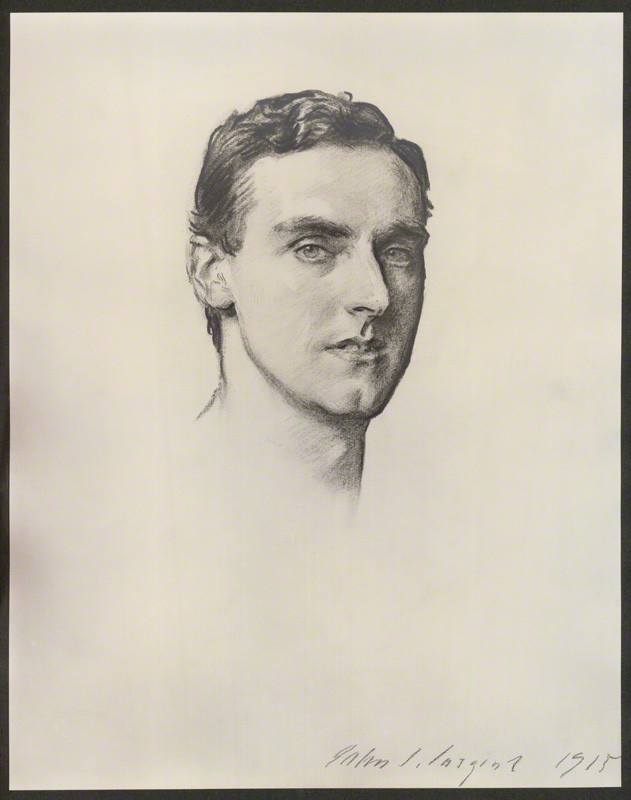 References
Larry Sitsky, Australian Piano Music of the Twentieth Century, Praeger, Westport, CT, 2005, pp 58–62
John Carmody, 'Frederick Septimus Kelly', Australian Dictionary of Biography, vol 9, Melbourne University Press, Melbourne, 1983, pp 554–555
Thérèse Radic, Race Against Time: The Diaries of FS Kelly, National Library of Australia, Canberra, 2004
Rhian Davies, 'Frederick Septimus Kelly', Grove Music Online, viewed September 2008, www.oxfordmusiconline.com
Notes
[1] GP Walsh, 'Thomas Hussey Kelly', Australian Dictionary of Biography, vol 5, Melbourne University Press, Melbourne, 1974, pp 9–10
[2] John Lemmone with EW Garside, 'The memoirs of John Lemmone – Flute Virtuoso', The Flutist, April 1926–May 1927; Donald Westlake, Dearest John: The Story of John Lemmone, Flute Virtuoso and Nellie Melba, Bowerbird Press, Terrey Hills NSW, 1997, p 73
[3] The Sydney Morning Herald quoted in Donald Westlake, Dearest John: The Story of John Lemmone, Flute Virtuoso and Nellie Melba, Bowerbird Press, Terrey Hills NSW, 1997, pp 113–114