Cite this
Close
Citation
Persistent URL for this entry
http://dictionaryofsydney.org/entry/mcguire_george
To cite this entry in text
Duyker, Edward, McGuire, George, Dictionary of Sydney, 2010, http://dictionaryofsydney.org/entry/mcguire_george, viewed
25 May 2022
To cite this entry in a Wikipedia footnote citation
cite web | url= http://dictionaryofsydney.org/entry/mcguire_george | title = McGuire, George | author = Duyker, Edward | date = 2010 | work = Dictionary of Sydney | publisher = Dictionary of Sydney Trust | accessdate =
25 May 2022
To cite this entry as a Wikipedia External link
cite web | url = http://dictionaryofsydney.org/entry/mcguire_george | title = McGuire, George | accessdate =
2010
| author = Duyker, Edward | date = 2010 | work = Dictionary of Sydney | publisher = Dictionary of Sydney Trust
McGuire, George
Albert John Joseph George McGuire [media]was born in Mauritius on 29 June 1891, the son of Duncan Hazlitt McGuire, prison officer, and his wife Marie Barbe Elizabeth Villemont. Duncan McGuire had entered service in Mauritius on 17 March 1883 as First Warder in the Prison Department and retired as Chief Warder on 29 May 1902 because of ill-health. In 1902 the McGuire family moved to Sydney, where George's siblings were born, and from 1904 the family resided in a house called Medcola, in Penshurst Street, Willoughby.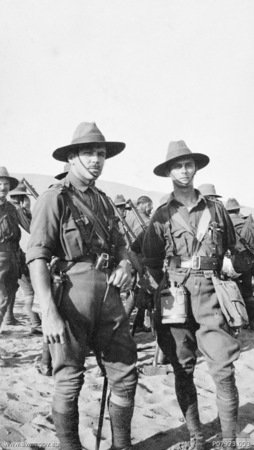 On 18 October 1914, [media]under the command of Lieutenant Colonel L Dobbin, McGuire sailed with 'D' squadron, 1st Battalion, 1st Infantry Brigade, Australian Imperial Force to Egypt on the SS Afric. After further training, in early April 1915 he embarked at the port of Alexandria for the Dardanelles and took part in the ANZAC landings at Gallipoli on 25 April. On that day, he received a serious gunshot wound to the chest. Evacuated on the Clan McGillway, he arrived back in Egypt on 30 April 1915, but died in the Bombay Presidency Hospital, Alexandria, on 7 May 1915. McGuire was buried the following day in the Chatby War Memorial Cemetery and was posthumously awarded the Victory Medal. His captaincy was also confirmed posthumously, on 6 November 1918.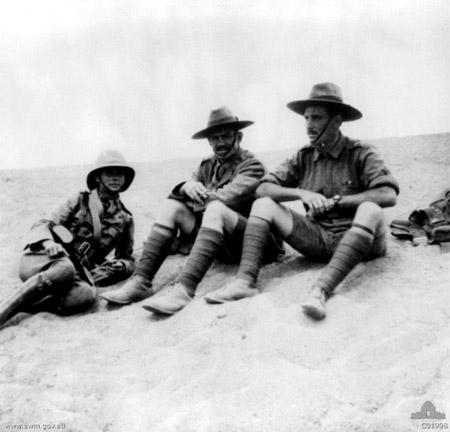 McGuire was unmarried and his widowed mother was granted a war pension of £52 per annum effective from the date of his death. In his service record, he was described as belonging to the Church of England, but a rosary was among his personal effects forwarded to his mother after his death. On 29 March 1967 his only surviving brother, Philip Joseph M McGuire, applied for his Gallipoli Medallion.
References
Mauritius Blue Books 1883–1903
Civil Status Index, Port Louis, Mauritius (Reg1 Folio 231)
Australian Archives Canberra, B2455/1
Sydney Morning Herald, 17 May 1915
The Fortian, vol XVII, May–June 1915
Manual of Public Examinations Held by the University of Sydney, Angus and Robertson, Sydney, 1909
Australian War Memorial 145 Roll of Honour cards, 1914–1918 War, Army
Notes