The Dictionary of Sydney was archived in 2021.
Cite this
Close
Citation
Persistent URL for this entry
http://dictionaryofsydney.org/entry/spit_bridge
To cite this entry in text
Wotherspoon, Garry, Spit Bridge, Dictionary of Sydney, 2010, http://dictionaryofsydney.org/entry/spit_bridge, viewed
29 May 2023
To cite this entry in a Wikipedia footnote citation
cite web | url= http://dictionaryofsydney.org/entry/spit_bridge | title = Spit Bridge | author = Wotherspoon, Garry | date = 2010 | work = Dictionary of Sydney | publisher = Dictionary of Sydney Trust | accessdate =
29 May 2023
To cite this entry as a Wikipedia External link
cite web | url = http://dictionaryofsydney.org/entry/spit_bridge | title = Spit Bridge | accessdate =
2010
| author = Wotherspoon, Garry | date = 2010 | work = Dictionary of Sydney | publisher = Dictionary of Sydney Trust
Spit Bridge
Manly's[media] early development in the mid-nineteenth century was largely as a 'pleasure ground' for Sydneysiders, but its distant location – on the far side of the harbour from the city, near North Head – meant the inconvenience of infrequent water transport was a major drawback. This was particularly so in bad weather or at night.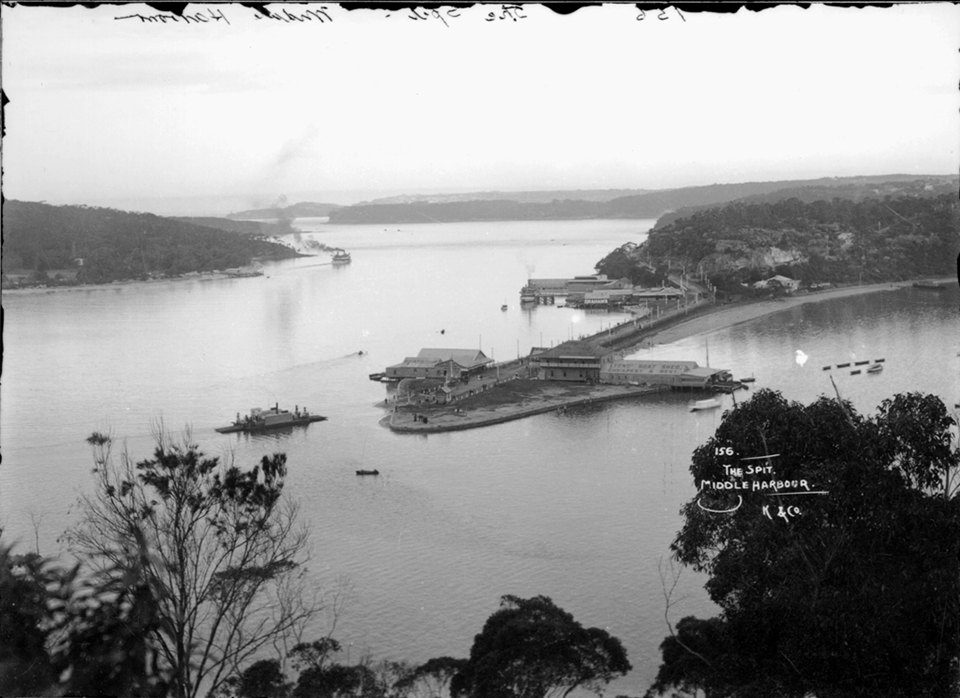 Manly's [media]growth as a resort from the 1850s – when its population was around 70 – led to demands for a better land connection, and in the late 1870s residents of the Manly area first requested a bridge to replace the punt across Middle Harbour, linking Seaforth and Mosman. Plans were drawn up in the following decade, but it was nearly half a century before the first Spit Bridge was finally built, in 1924, at a time when plans for the Sydney Harbour Bridge were already well advanced.

[media]Because the New South Wales government was unwilling to pay for transport infrastructure from general revenue, local councils were forced to undertake these projects. The bridge's construction was to be funded by a special loan raised by Manly Council – Mosman Council, on the other side of the water, did not contribute. Such a large sum of money could be raised only after a poll of ratepayers had been held. Legislation came before parliament in November 1923 allowing for construction of the Spit Bridge and permitting Manly Council to raise a £60,000 loan to pay for the bridge to be built by the Sydney Harbour Trust. Tolls would pay the loan back, after which it would be handed over to the state government.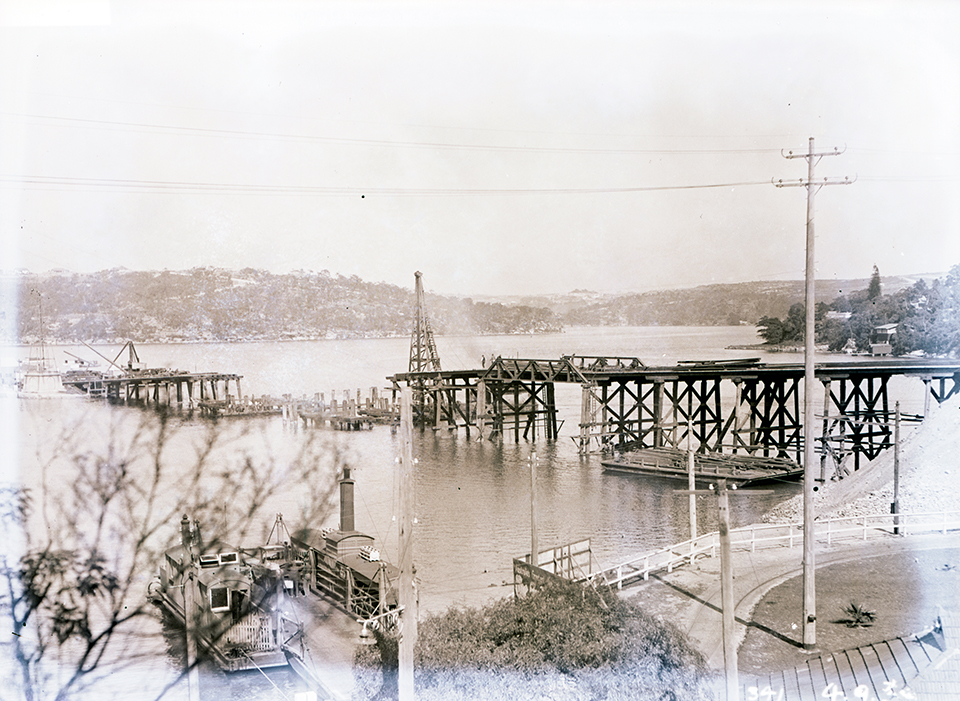 [media]The timber bridge, built in seven months, obviously fulfilled a need – tolls for 62,675 vehicles were paid in the first four weeks. After a year of operation the number of toll-paying vehicles was so great that it was estimated that the cost of the bridge would be repaid in eight or nine years: indeed, the bridge was Manly Council's most profitable enterprise, and by Christmas 1929 the bridge had been paid for.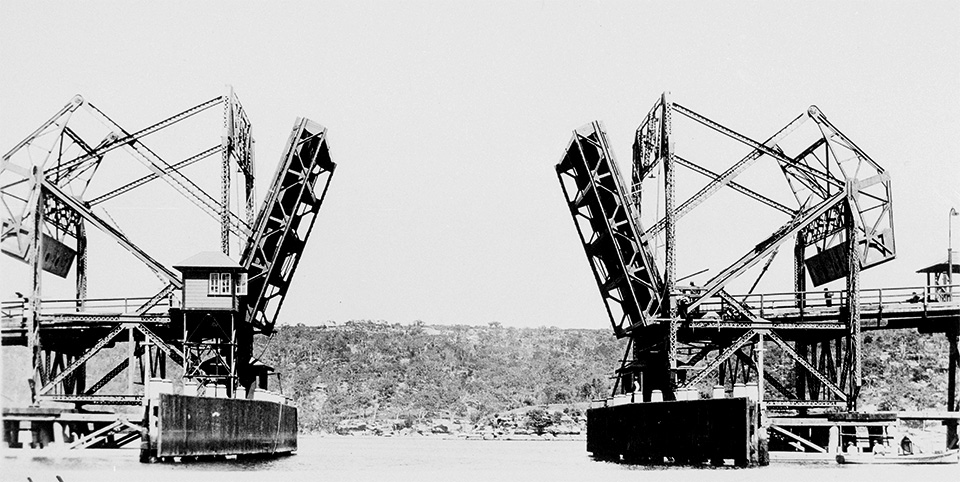 [media]But traffic delays were soon experienced: in 1926 and 1927 queues at the Spit were as long as when the punt was operating. Tram travellers had to alight at The Spit, walk across the bridge and catch another tram on the other side. Motorists rarely had correct change, leading to long queues of cars. Indeed, such was the volume of traffic that within a few years there were demands for a bigger bridge to replace the existing one. In 1939 surveys for a new bridge were undertaken, but with wartime pressures no money was available. In May 1949, after a bus crash near the bridge had killed four people and injured 33, it was announced that a new four-lane lift bridge would finally replace the old wooden structure.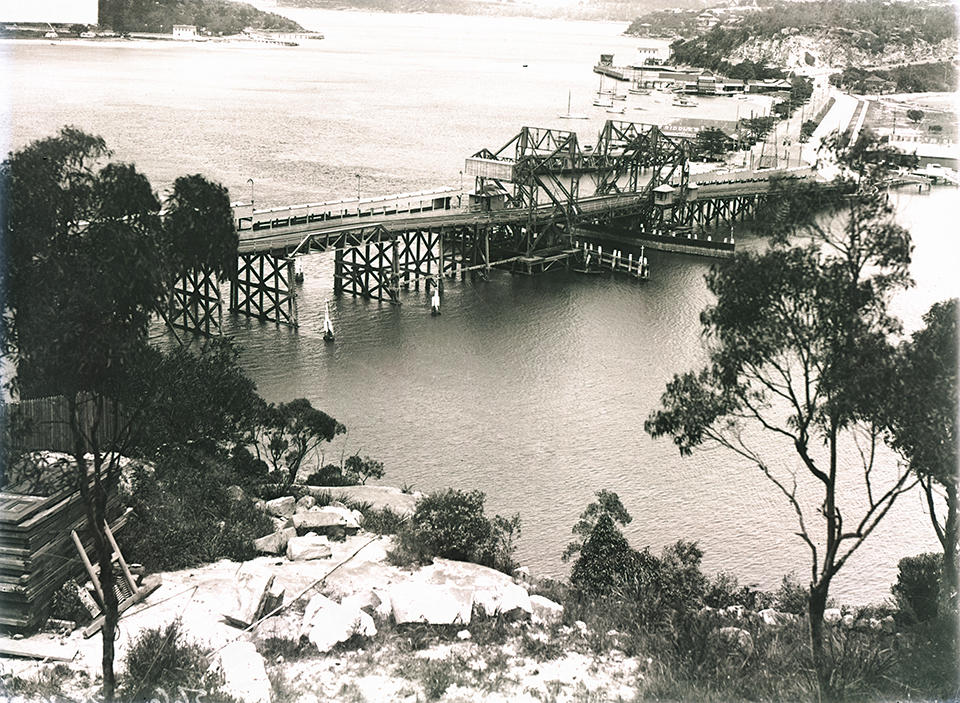 [media]The new bridge was due for completion in October 1954, but it took four more years to complete: the chronic postwar shortage of building materials, particularly concrete, and regular industrial disputes, were the main causes of delay. Such was the level of public disillusionment that no official ceremony was held when the new Spit Bridge finally opened on 19 November 1958, almost eight years after the contract had been let, and costing almost twice as much as anticipated.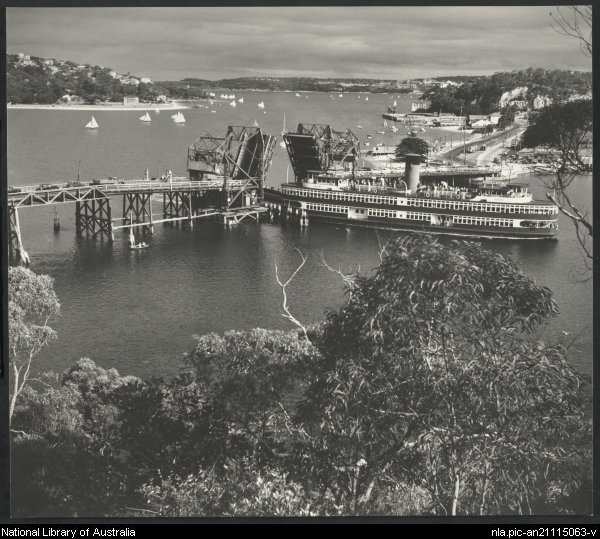 Dramas continue to dog the Spit Bridge. Because of continuing bottlenecks, a widening of the bridge – from four to six lanes – was promised in 2002. This was also seen as a bid to stop the state Liberal Party from regaining the seat, which was held by an independent. This promise was reiterated in early 2007, prior to the state election, when Labor Roads Minister Eric Roozendaal said: '… you have an absolute commitment from the Iemma Labor Government to the widening of the Spit Bridge'.
[media]But in May 2007, after the election was over, the State Government announced it was ditching its plans to widen the bridge, nominally because of a cost blowout of almost $60 million. Once again, this left thousands of motorists who use the bridge daily facing recurring bottlenecks backing up for several kilometres. On 23 June 2008, the Spit Bridge was stuck open for hours as a result of an electrical fault, and thousands of commuters were once again held up indefinitely.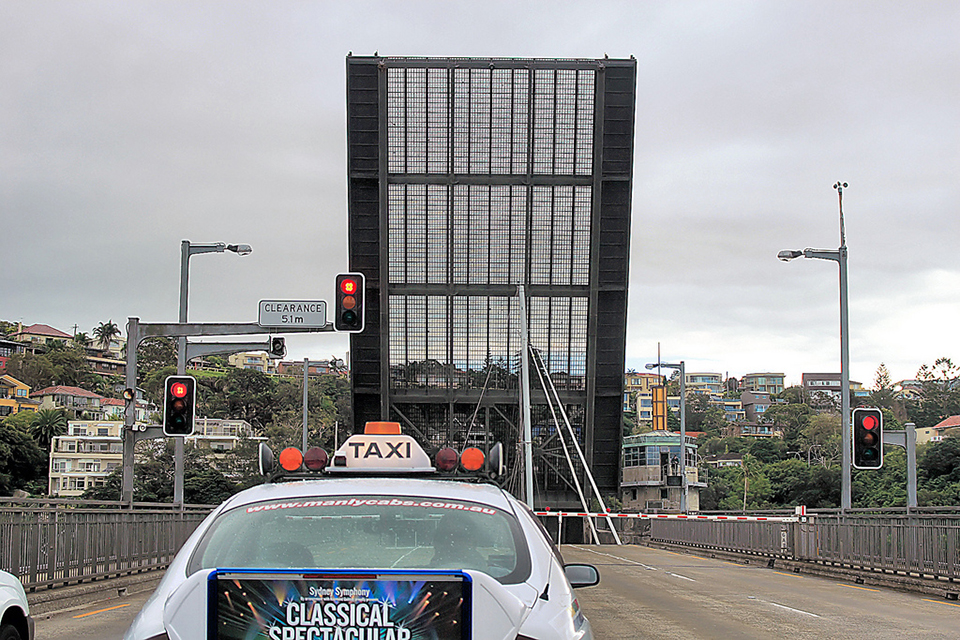 The Spit Bridge is the only lift bridge still operational on a major arterial road in Sydney. It has been assessed as being of State heritage significance, but it is part of persistently inadequate transport infrastructure for Sydney's residents who live north of Middle Harbour.
References
Pauline Curby, Seven Miles from Sydney: a history of Manly, Manly Council, Manly NSW, 2001
Notes