Cite this
Close
Citation
Persistent URL for this entry
http://dictionaryofsydney.org/entry/sutherland_john
To cite this entry in text
McCormack, Terri, Sutherland, John, Dictionary of Sydney, 2010, http://dictionaryofsydney.org/entry/sutherland_john, viewed
17 Sep 2021
To cite this entry in a Wikipedia footnote citation
cite web | url= http://dictionaryofsydney.org/entry/sutherland_john | title = Sutherland, John | author = McCormack, Terri | date = 2010 | work = Dictionary of Sydney | publisher = Dictionary of Sydney Trust | accessdate =
17 Sep 2021
To cite this entry as a Wikipedia External link
cite web | url = http://dictionaryofsydney.org/entry/sutherland_john | title = Sutherland, John | accessdate =
2010
| author = McCormack, Terri | date = 2010 | work = Dictionary of Sydney | publisher = Dictionary of Sydney Trust
Sutherland, John
John Sutherland was [media]born on 16 February 1816 near Wick, Caithness, Scotland, the son of a crofter, John Sutherland, and his wife Louisa.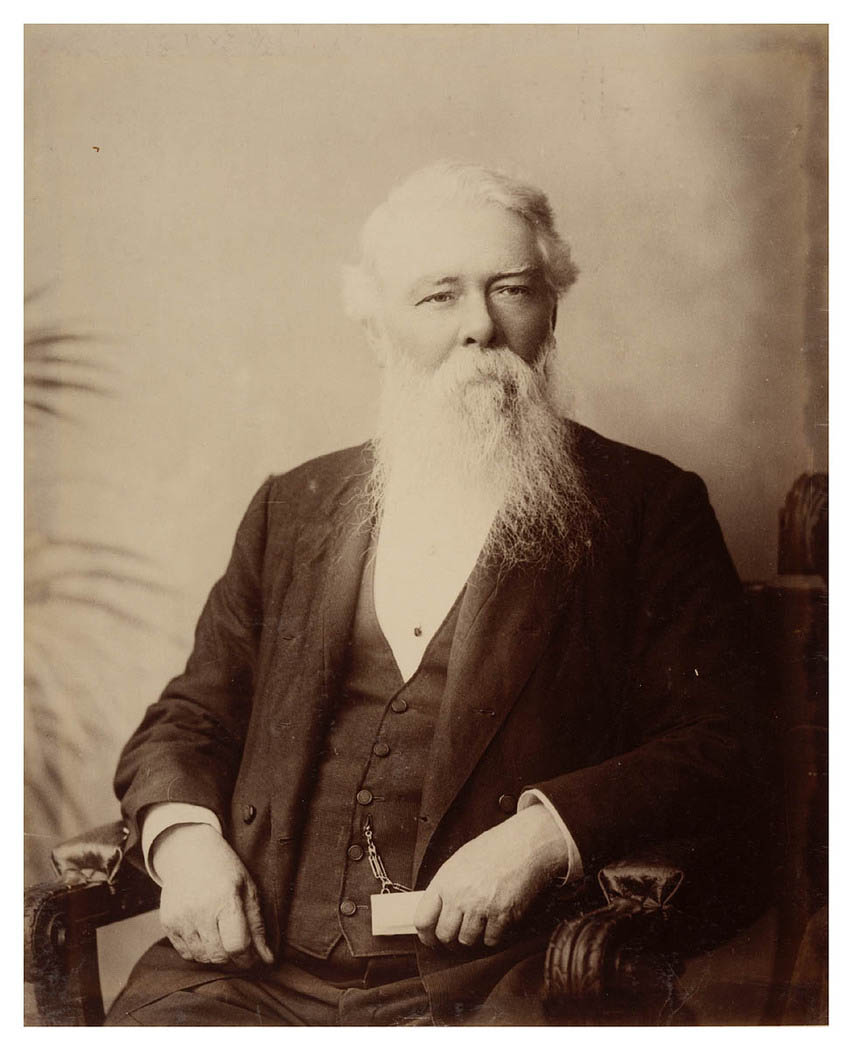 Carpenter and coalminer
John Sutherland had little formal education and trained as carpenter. He arrived as an unassisted migrant in 1838 and set himself up as a successful builder. On 2 May 1839 in Sydney he married Mary, daughter of Captain Ogilvie of Campbelltown.
Sutherland retired from business in 1860. In 1863 with John Frazer and William Manson he took up 287 square miles near Port Denison, Queensland. He later held another 250 square miles in the South Kennedy district as well as Lindisfarne in the North Gregory district. In 1873 with Sir Henry Parkes he took up 3,760 acres of mineral leases near Jamberoo and held another 408 under conditional purchase but failed to mine coal there. By 1878 he was a partner in the Lithgow Valley Iron Mining Company.
A 'workingman's MP'
Sutherland was elected alderman of the Sydney City Council for Phillip Ward on 30 April 1857 until 30 November 1868 and, and again on 1 December 1871 until July 1872. He was Mayor in 1861.
Professing himself a 'workingman's MP', Sutherland was a member of the Legislative Assembly from 1860 to 1889. He represented Paddington at each election from 1860 to 1880 and Redfern from 1880 to 1889. In 1889, he was a member of the Parliamentary Standing Committee on Public Works. He was appointed a member of the Legislative Council on 29 November 1882 but did not take his seat. The Sutherland Dock at Cockatoo Island, completed in 1890, was named for his service as Secretary of Public Works on four occasions, 1868–70, 1872–75, 1877–78, and 1887–89.
John Sutherland died at his Abercrombie Place residence on 23 June 1889 in Sydney, survived by his only daughter. He was buried with Masonic rites in the Congregational section of Rookwood Cemetery.
References
KJ Cable, 'Sutherland, John (1816–1889)', Australian Dictionary of Biography, vol 6, Melbourne University Press, Melbourne, 1976, pp 223–225
Leichhardt Historical Journal, Annandale Association; Balmain Association; Glebe Society, Sydney, Volume 5
Notes