Cite this
Close
Citation
Persistent URL for this entry
http://dictionaryofsydney.org/entry/wilshire_james_robert
To cite this entry in text
McCormack, Terri, Wilshire, James Robert, Dictionary of Sydney, 2010, http://dictionaryofsydney.org/entry/wilshire_james_robert, viewed
19 May 2022
To cite this entry in a Wikipedia footnote citation
cite web | url= http://dictionaryofsydney.org/entry/wilshire_james_robert | title = Wilshire, James Robert | author = McCormack, Terri | date = 2010 | work = Dictionary of Sydney | publisher = Dictionary of Sydney Trust | accessdate =
19 May 2022
To cite this entry as a Wikipedia External link
cite web | url = http://dictionaryofsydney.org/entry/wilshire_james_robert | title = Wilshire, James Robert | accessdate =
2010
| author = McCormack, Terri | date = 2010 | work = Dictionary of Sydney | publisher = Dictionary of Sydney Trust
Wilshire, James Robert
James Robert Wilshire was [media]born on 29 July 1809 in Sydney, the second son of free settler James Wilshire, tanner and Deputy-Commissary, of Aylesbury, Buckinghamshire, and his wife Esther.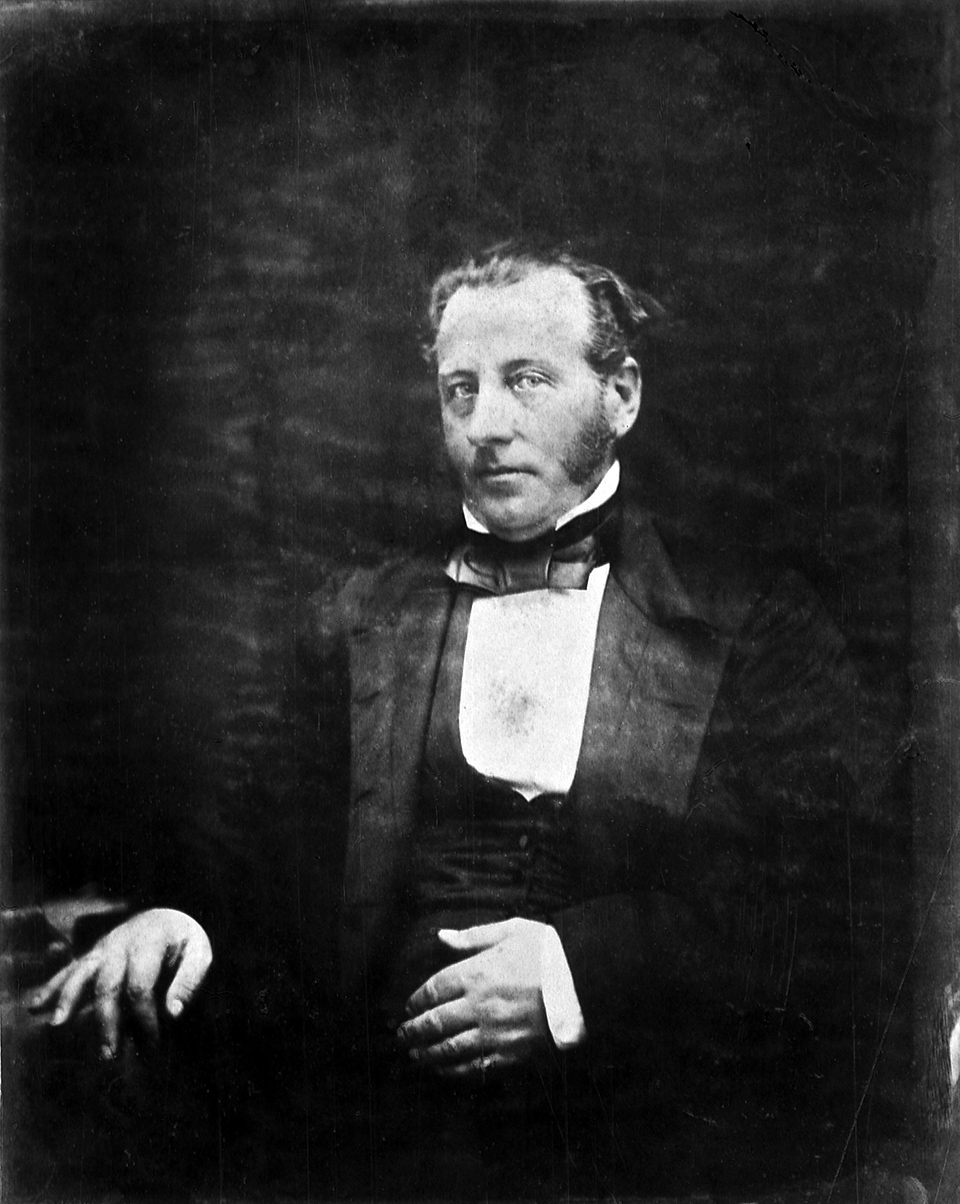 Sydney's premier tanner
On his father's death in 1840, he and his brother Austin Forrest Wilshire took over the family's prosperous Brickfield Hill tannery in George Street, then the colony's major manufacturer of soap, candles, glues, and leather. The brothers restricted the business to tanning and currying and by 1844 were exporting tallow to London. They continued the business until legislation in 1860 prohibited such trades within the city limits.
A benevolent radical
Wilshire was elected Foundation Alderman for Phillip Ward on 1 November 1842 and held his seat until 13 December 1853 when council was replaced by city commissioners. On 25 September 1843, he became Sydney's second mayor to fill the vacancy caused by the forced resignation of John Hosking. James Wilshire presided over the first mayoral ball held in the Victoria Theatre in August 1844. He was also appointed a magistrate in 1844, and chaired the first committee of enquiry into locating suitable council chambers.
Wilshire was elected a member of the Legislative Council for the City of Sydney from January 1855 to February 1856, and from 13 March 1856 until 19 December 1857, he represented Sydney in the new Legislative Assembly. He was appointed to the Legislative Council on 24 March 1858 and served until his death.
Later life
Wilshire's wife Elizabeth died in 1846 and he married her sister Sarah Thompson, on 29 May 1847, with congregational rites. By 1858 Wilshire was living in 14 Wylde Street, Darlinghurst. Wilshire Street in Surry Hills was later named in his honour.
James Robert Wilshire died on 30 August 1860 at Darlinghurst, survived by two sons and three daughters of his first marriage, and two sons and four daughters of his second marriage. He was buried in the Church of England section of Devonshire Street Cemetery, and his remains were relocated to Gore Hill Cemetery in 1901.
References
City of Sydney Archives, Aldermen's Files, photos CRS 54/5, THC 88/943, 88/363, and Bertie, CRS 51
City of Sydney Archives, demolition books 1900–1949
Shirley Fitzgerald, Sydney 1842–1992, Hale & Iremonger, Sydney, 1992
Strathfield District Historical Society Newsletter, Strathfield Historical Society, Strathfield, vol 27 No 7, July 2004
GP Walsh, 'Wilshire, James (1809–1860)', Australian Dictionary of Biography, vol 2, Melbourne University Press, Melbourne, 1967, pp 608–609
Notes