The Dictionary of Sydney was archived in 2021.
A Railway along Pitt Street - diagram of city railway and connections 1926
Text under the image reads as follows: One section of the above plan is of absorbing interest. It shows the inner city loop to which reference is made on our double-page. The loop is designed to serve the important part of Sydney that extends - roughly - from the Metropole to Market-street. This will principally serve Pitt-street. From Hunter-street to Market-street the course of the railway (underground) will be direct. It suggests - this is unofficial - stations near O'Connell-street, King-street, and Market-street. Referring to the railway to Manly Dr Bradfield says that after passing through the North Shore station, it will branch under the Grammar School Hill. It will probably run via Crow's Nest, and then to Middle Harbour, crossing near the Spit and through Seaforth and Balgowlah into Manly. There will be stations in the vicinity of Crow's Nest, Cammeray, Neutral Bay, Cremorne, Mosman, Seaforth, Balgowlah, Cotadamine-street. Wood's-parade, Manly, and North Steyne, with a goods yard at the last-mentioned place.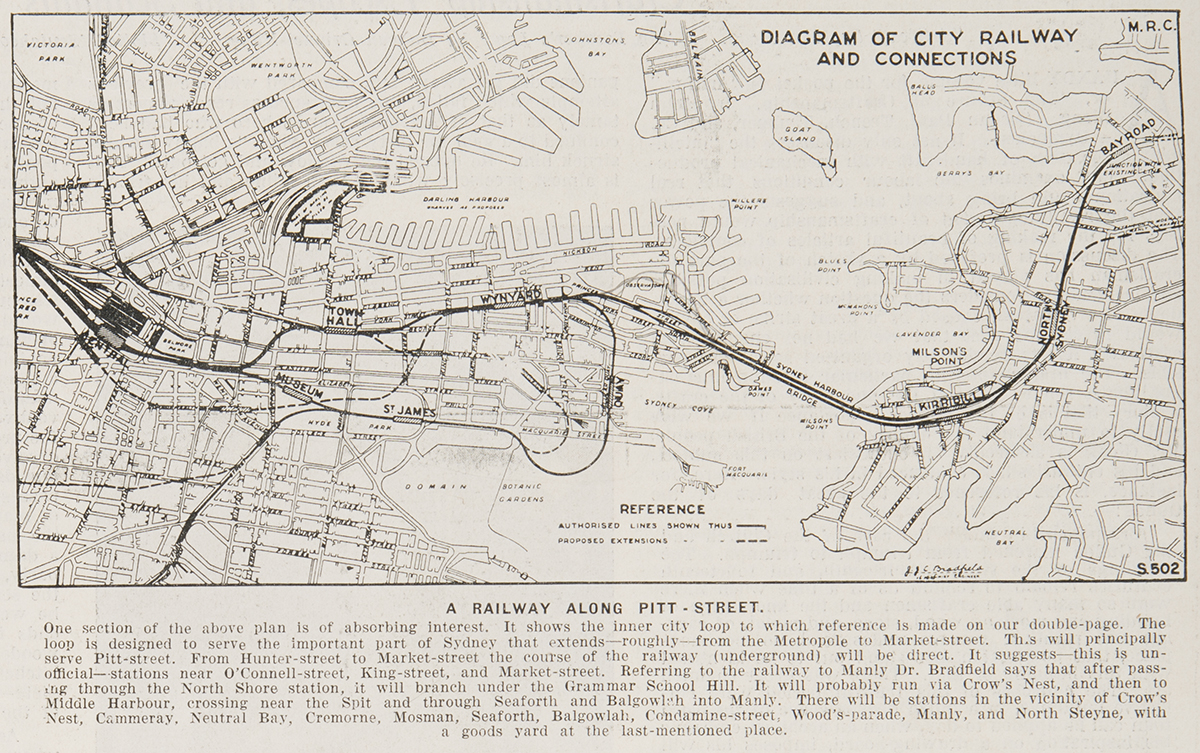 From the collections of the