The Dictionary of Sydney was archived in 2021.
Police parade at Belmore Barracks 12 February 1896
Ranks in open order when the force was inspected by the Colonial Secretary (Mr Brunker), the Premier (Mr GH Reid) and the Minister for Education (Mr Garrard). The Inspector General of Police (Mr Fosberty) conducted the Ministers round the barracks.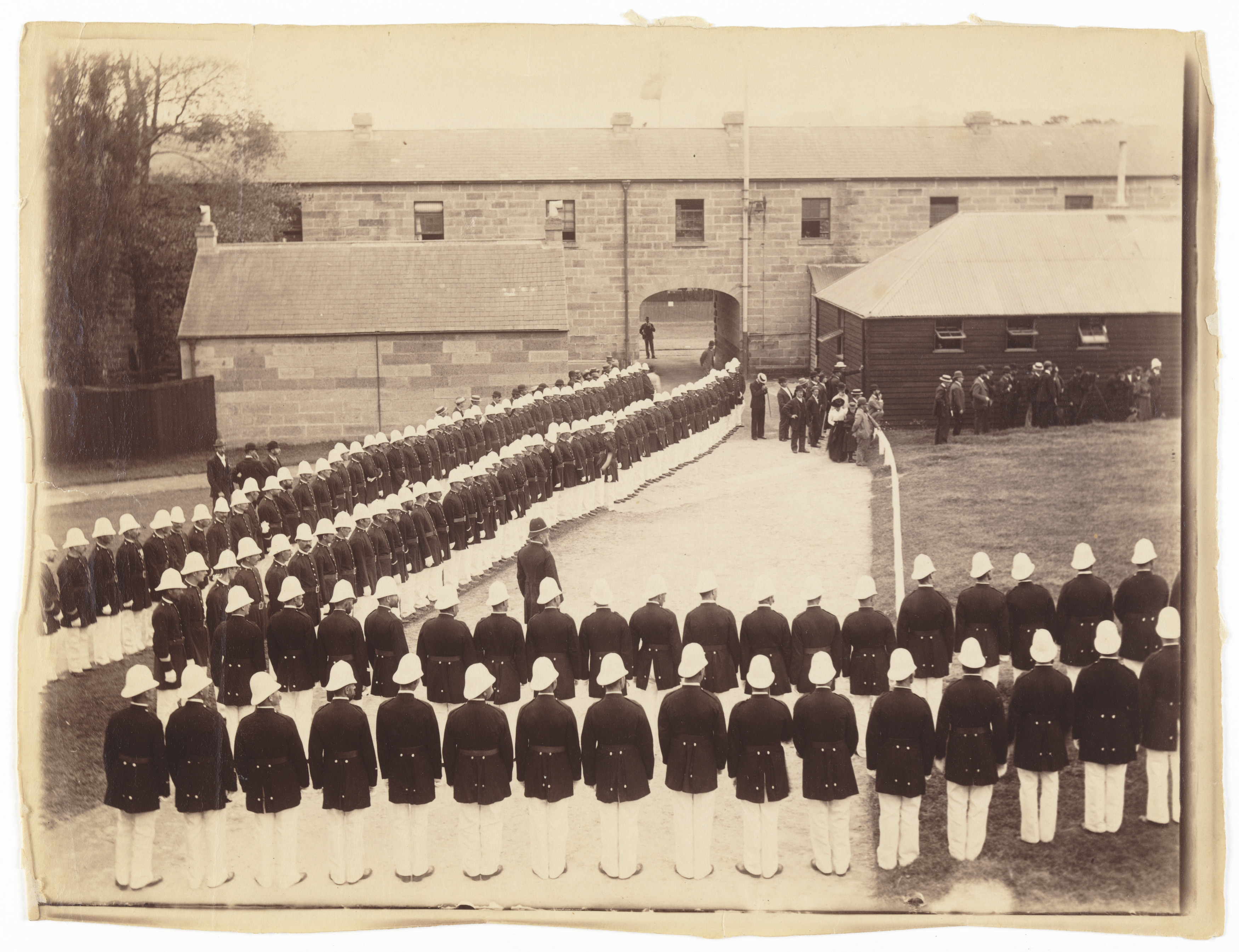 From the collections of the