The Dictionary of Sydney was archived in 2021.
Lord Sydney before Botany Bay, 14 July 1784
This copper engraving published by James Bretherton depicts a middle aged Townshend in 1784, a year after receiving his title. He is standing side on, with one hand resting on his sword and the other holding out his hat, depicting him in the middle of a speech in the Commons.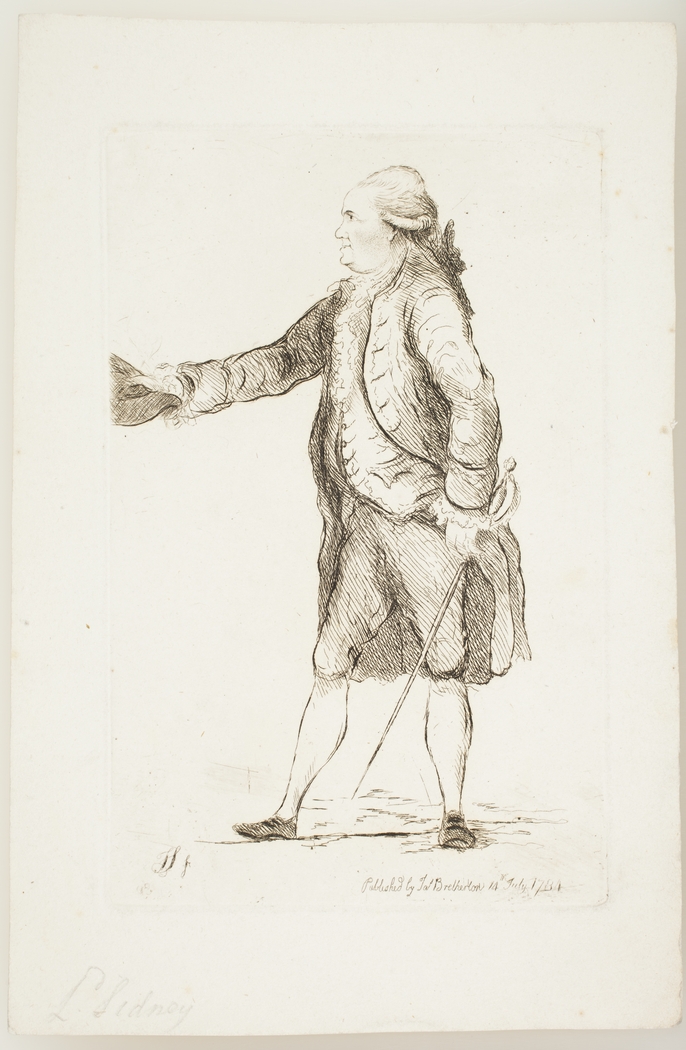 From the collections of the