Cite this
Close
Citation
Persistent URL for this entry
http://dictionaryofsydney.org/entry/barrenjoey_lighthouse
To cite this entry in text
Dictionary of Sydney staff writer, Barrenjoey lighthouse, Dictionary of Sydney, 2008, http://dictionaryofsydney.org/entry/barrenjoey_lighthouse, viewed
19 May 2022
To cite this entry in a Wikipedia footnote citation
cite web | url= http://dictionaryofsydney.org/entry/barrenjoey_lighthouse | title = Barrenjoey lighthouse | author = Dictionary of Sydney staff writer | date = 2008 | work = Dictionary of Sydney | publisher = Dictionary of Sydney Trust | accessdate =
19 May 2022
To cite this entry as a Wikipedia External link
cite web | url = http://dictionaryofsydney.org/entry/barrenjoey_lighthouse | title = Barrenjoey lighthouse | accessdate =
2008
| author = Dictionary of Sydney staff writer | date = 2008 | work = Dictionary of Sydney | publisher = Dictionary of Sydney Trust
Barrenjoey lighthouse
[media]The Barrenjoey lighthouse stands at the entrance to Broken Bay, north of Sydney. The current lighthouse is the third to be built on the headland, and was completed in 1881. The Geographical Names Board standardised the spelling of the name Barrenjoey (earlier spelt Barranjoey) in 1966.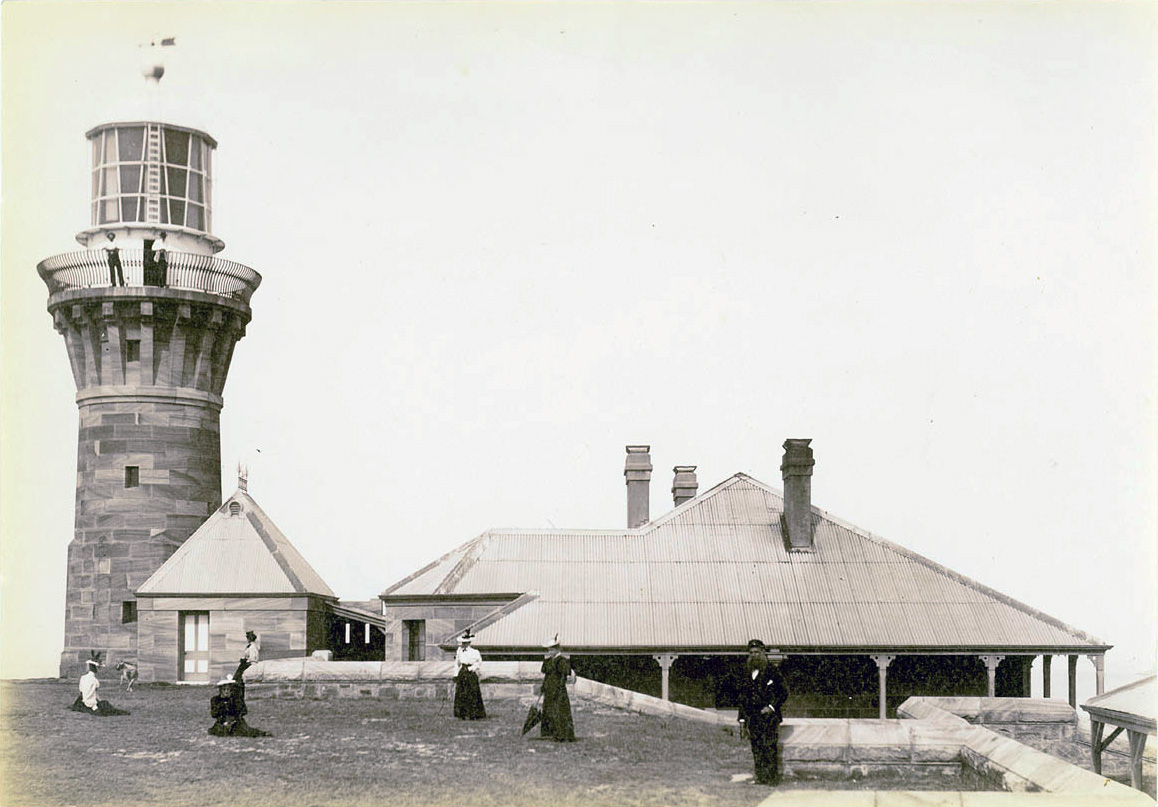 A customs station was established at the headland in 1843 to prevent smugglers bringing goods into Sydney through Broken Bay and Pittwater. The bay was also used by ships carrying coal from Newcastle to Sydney as a safe haven during storms, so a beacon to assist mariners during bad weather was established there – the first report of a light on the headland was in 1855. In 1868, two wooden lighthouses, known as the Stewart Towers, were built at either end of the headland.
[media]The need for a more permanent light led to the construction of the current lighthouse, which was designed by colonial architect James Barnet in 1873 and commenced operations in 1881. The unpainted tower is built from stone quarried from the headland and is an excellent example of late Victorian sandstone architecture. The first light was kerosene-fuelled.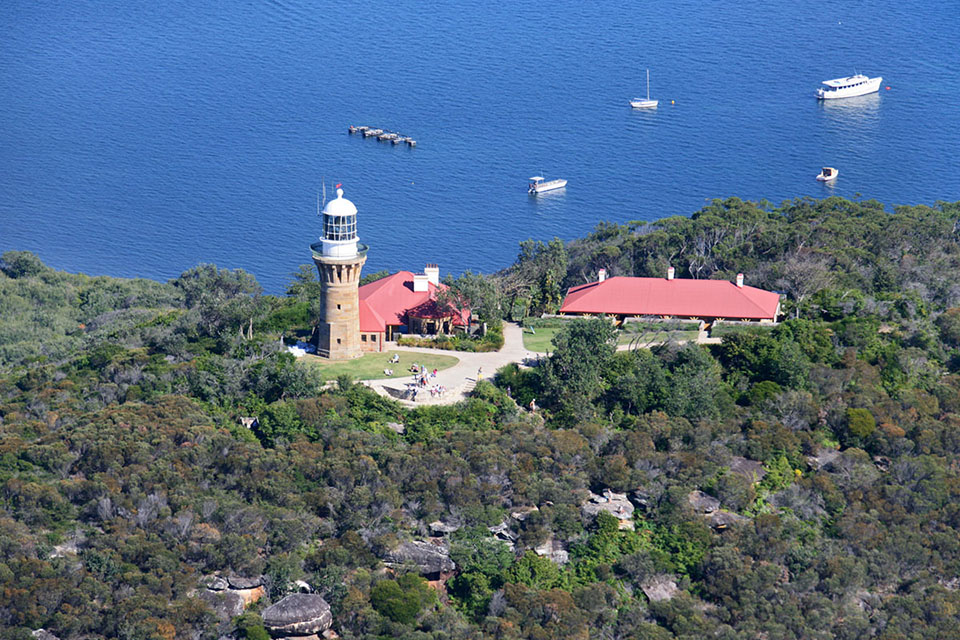 Over time, new technologies have been implemented. In 1932, acetylene gas apparatus was installed, converting the lighthouse to automatic operation. Access to the tower for resupply caused problems, and in 1972 the light was converted to electric operation.
References
'The Barranjoey Lighthouse at Palm Beach', Lighthouses of New South Wales website, http://www.lighthouse.net.au/lights/NSW/Barrenjoey/Barrenjoey.htm, viewed 14 January 2009
Barranjoey.com website, http://www.barranjoey.com, viewed 14 January 2009
Jervis Sparks, The Red Light of Palm Beach, the author, Maleny Qld, 2004
Notes