Cite this
Close
Citation
Persistent URL for this entry
http://dictionaryofsydney.org/entry/egan_daniel
To cite this entry in text
McCormack, Terri, Egan, Daniel, Dictionary of Sydney, 2010, http://dictionaryofsydney.org/entry/egan_daniel, viewed
20 May 2022
To cite this entry in a Wikipedia footnote citation
cite web | url= http://dictionaryofsydney.org/entry/egan_daniel | title = Egan, Daniel | author = McCormack, Terri | date = 2010 | work = Dictionary of Sydney | publisher = Dictionary of Sydney Trust | accessdate =
20 May 2022
To cite this entry as a Wikipedia External link
cite web | url = http://dictionaryofsydney.org/entry/egan_daniel | title = Egan, Daniel | accessdate =
2010
| author = McCormack, Terri | date = 2010 | work = Dictionary of Sydney | publisher = Dictionary of Sydney Trust
Egan, Daniel
Daniel Egan [media]was born about 1803 in Windsor, New South Wales, probably the son of Brian Egan.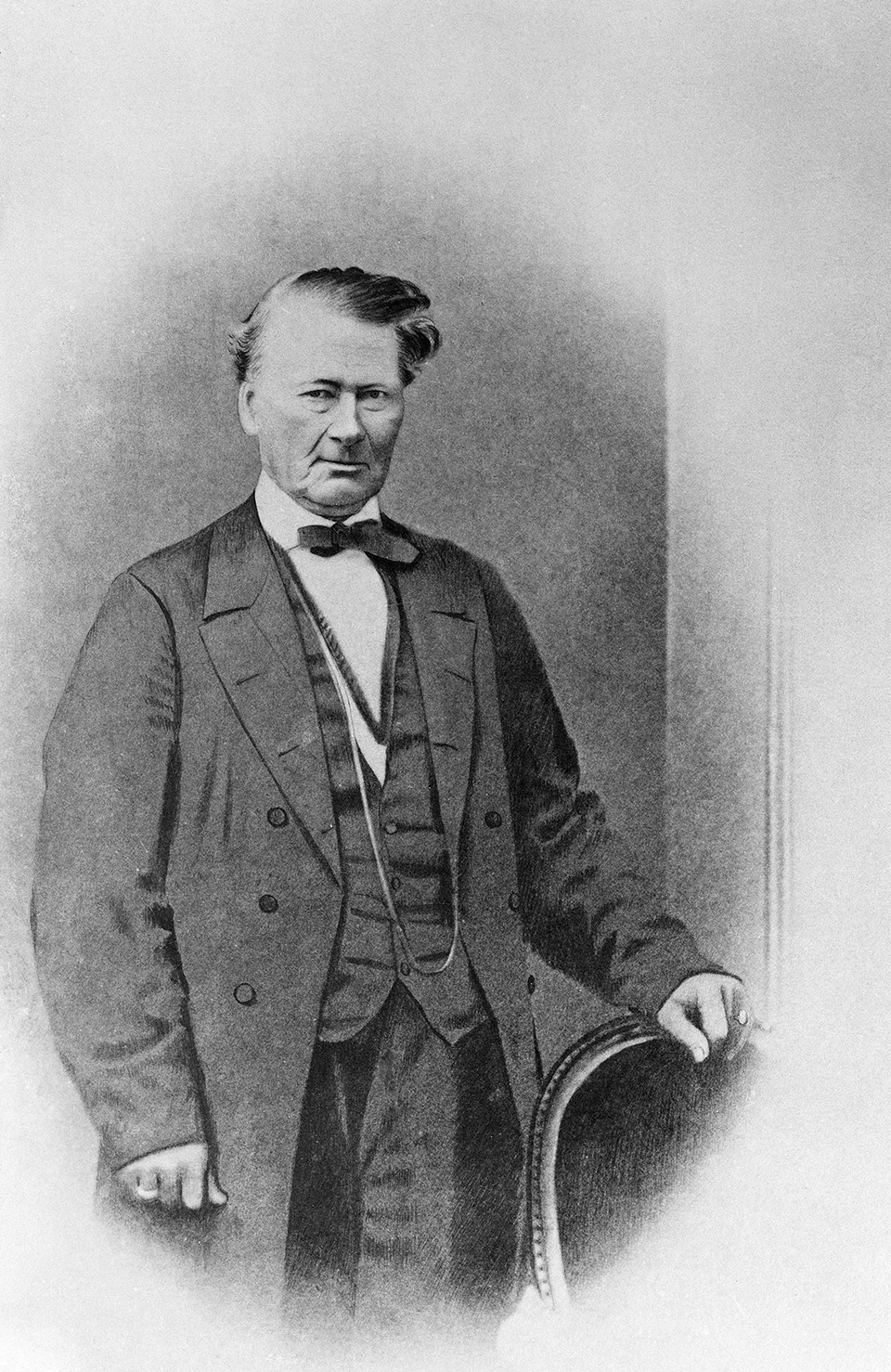 From boatbuilder to entrepreneur
Daniel Egan worked as a foreman and master boatbuilder at the government dockyard in Sydney from 1824 until it closed in 1835. He married about 1826 and had two sons and a daughter. Following the closure of the government dockyard, he became a shipping agent and acquired several trading vessels. He also began trading as a wine and spirit merchant in George Street.
A councillor and a gentleman
Egan was [media]Foundation Councillor for Gipps Ward on 1 November 1842 but after becoming insolvent in 1843 was forced to resign. By 1844 he was styling himself as a gentleman, of 103 Hunter Street, later moving to Watsons Bay. He offered himself for election again in October 1844 but was not re-elected until November 1846. He served until 31 December 1853 when the council was replaced by city commissioners. Egan was Mayor in 1853.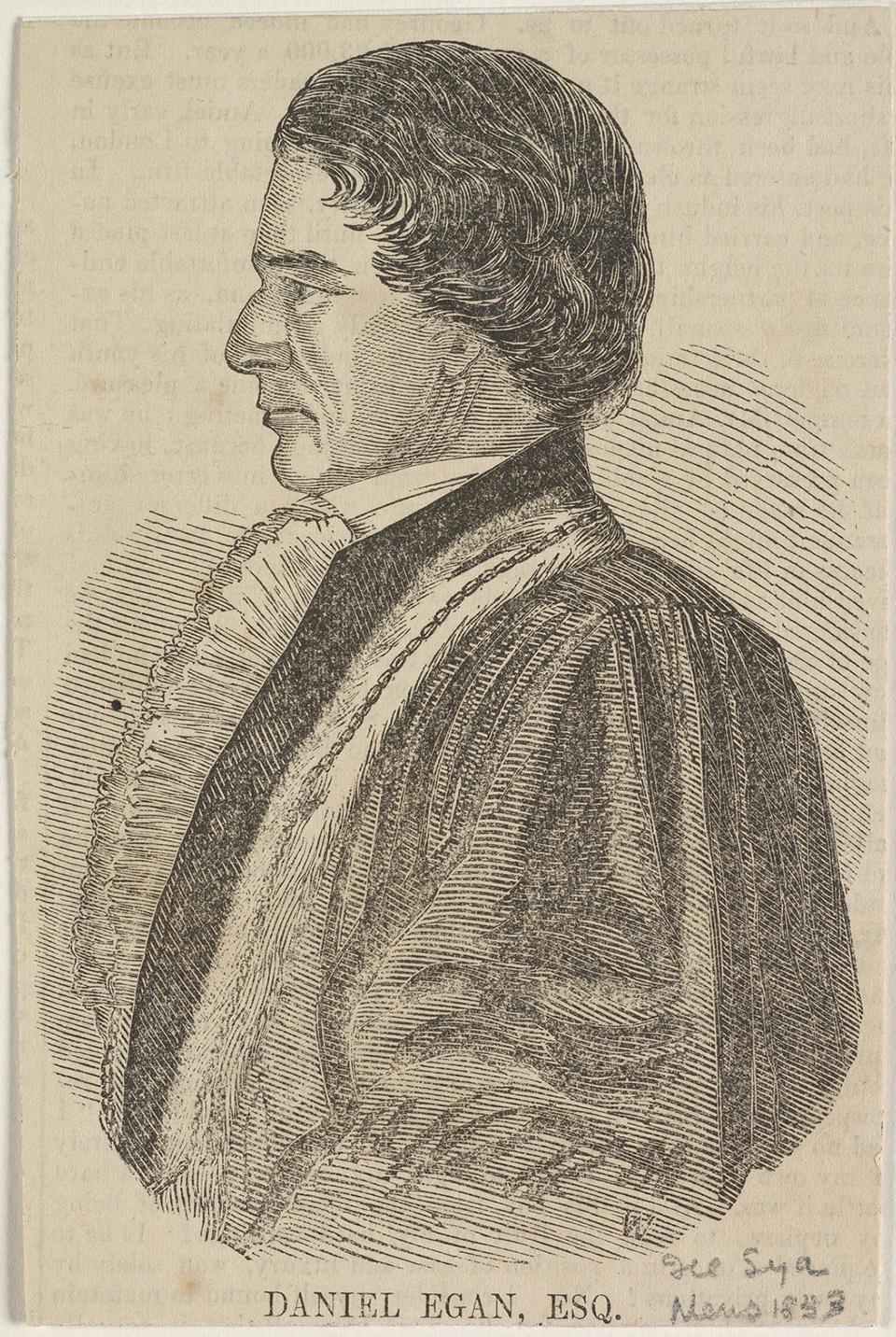 From 1848 to 1853 he was a magistrate on the Sydney bench and was commissioned as a Justice of the Peace in 1853.
Daniel Egan was elected member of the Legislative Council for pastoral district of Maneroo (Monaro) in 1854–56 and represented the same seat in the Legislative Assembly in 1856–59 and Eden in 1859–69. He again represented Monaro in 1870. Known as a political liberal, he nevertheless strongly opposed the abolition of state aid to religion, as well as the Public Schools Act of 1866. He was Postmaster-General from 27 October 1868 until his death.
Death and scandal
Egan died on 16 October 1870, aged 67, at Watsons Bay. He was buried in the Catholic cemetery at Petersham, causing consternation among zealots who objected to his alleged liaison with a woman. The body was secretly removed but re-interred after a parliamentary enquiry in 1871.
References
CN Connolly, Biographical register of the New South Wales Parliament, 1856–1901, Australian National University Press, Canberra, 1983
Shirley Fitzgerald, Sydney 1842–1992, Hale & Iremonger, Sydney, 1992
GP Walsh, 'Egan, Daniel (1803?–1870)', Australian Dictionary of Biography, vol 4, Melbourne University Press, 1972, pp 130–131
Notes