The Dictionary of Sydney was archived in 2021.
Cite this
Close
Citation
Persistent URL for this entry
http://dictionaryofsydney.org/entry/malaysians
To cite this entry in text
McCormack, Terri, Malaysians, Dictionary of Sydney, 2008, http://dictionaryofsydney.org/entry/malaysians, viewed
29 Nov 2023
To cite this entry in a Wikipedia footnote citation
cite web | url= http://dictionaryofsydney.org/entry/malaysians | title = Malaysians | author = McCormack, Terri | date = 2008 | work = Dictionary of Sydney | publisher = Dictionary of Sydney Trust | accessdate =
29 Nov 2023
To cite this entry as a Wikipedia External link
cite web | url = http://dictionaryofsydney.org/entry/malaysians | title = Malaysians | accessdate =
2008
| author = McCormack, Terri | date = 2008 | work = Dictionary of Sydney | publisher = Dictionary of Sydney Trust
Malaysians
Links between Australia and Malaysia go back to the eighteenth century when Malay fishermen collected trepang (beche-de-mer) from northern Australia. They established temporary camps and contributed Malay words to the local Aboriginal languages. The term 'Malay' refers to people from areas now in both Indonesia and Malaysia.
During World War II, Australians fought alongside Malayan troops in the 1941–1942 Malayan campaign and then again during the Communist insurgency of 1950–60, and again during the period of confrontation with Indonesia from 1963 to 1966.
The Federation of Malaya became independent of Britain on 31 August 1957.
In 1963, the name was changed to Malaysia to include East Malaysia and Singapore, which nevertheless became an independent country in 1965. Malaysia is a culturally diverse country, including Muslim Malays (60 per cent), Chinese (26 per cent), Indians (8 per cent), and others.
Convicts and divers
The earliest immigrants identified as 'of the Malay faith' arrived in Sydney from Capetown on the Eden on 11 January 1837. The two men were born in 1815. Ajoup, a groom, was sentenced to 14 years transportation in Capetown and was in Cassilis, New South Wales, when he received his ticket of leave in 1843. The other, named Matthys, and possibly of Dutch origin, was sentenced to seven years and received a certificate of freedom in 1844.
Most of the Malayan-born people in Australia in the nineteenth and early twentieth centuries were pearl divers, who arrived in northern Australia from 1861. In 1871, 149 people in Australia were born in the Straits Settlements and Federated Malay States. By 1901, this had increased to 932. As the White Australia policy was implemented and the pearling industry contracted, numbers fell from 2,191 in 1911 to 1,860 in 1921. By 1933, there were fewer than 1,000. More arrived as evacuees during World War II. In November 1947, immigration minister Arthur Calwell met fierce opposition when he tried to deport 43 Malayan merchant seamen, several of whom had Australian families.
Malaysian students
In the 1950s and 1960s, many English-speaking Muslim Malays from middle-class families arrived in Sydney as assisted students under the Colombo Plan.[media] The 2,000th Colombo Plan student was an attractive Malayan girl called Ummi Kelsom, who received much publicity on her arrival in June 1957. Many students later became leaders in their own societies and helped to develop trade and diplomatic links with Australia.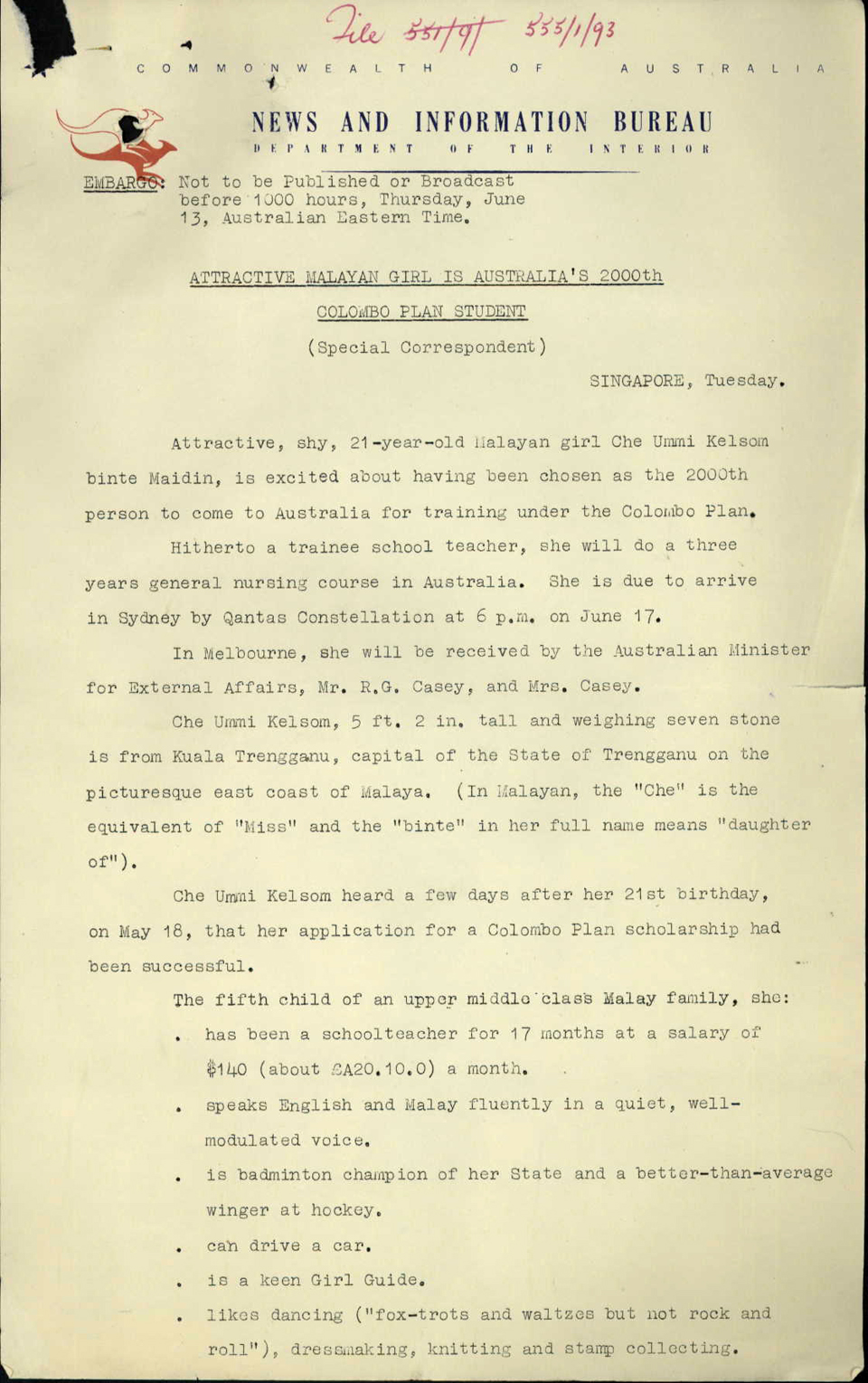 Malaysia remains Australia's fourth-largest source of international students with some 18,547 Malaysian students in universities in July 2006. Each of the Sydney universities has a Malaysian Students Association. At least 25,000 Malaysians are alumni of Australian educational institutions and many send their children to study here. [media]The Sydney University Graduates of Malaysia Association was established in 1988 as the first overseas Australian alumni network.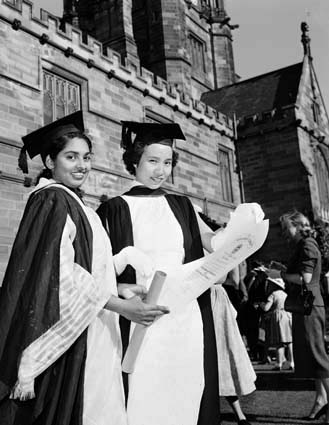 Migrants and businessmen
The largest number of Malaysian-born immigrants arrived in Australia after 1981, under either the family reunion program or as skilled or business migrants, and many were of mixed ethnic background. In 2001, Malaysians in Australia included 72 per cent Chinese, 11 per cent Malay, 6 per cent English, 5 per cent Australian, and 2 per cent Irish. In 2006, there were 21,211 Malaysian-born residents in the greater Sydney area, 23 per cent of the total number of Malaysians in Australia.
[media]Many migrants have gone on to have very public careers. Guy Sebastian became an Australian celebrity in November 2003 when he won the first Australian Idol competition. Like federal parliamentarian Penny Wong, Minister for Climate Change and Water in 2008, he was born in Malaysia.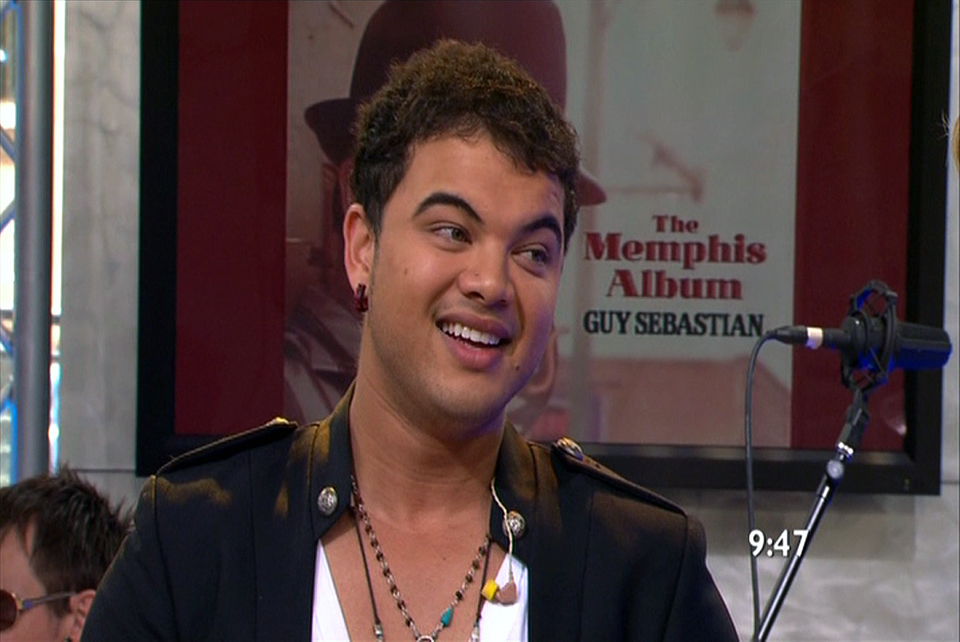 Religion and language
Malays are devout followers of Sunni Islam and the mosque is their community centre. They speak Bahasa Malay at home and language classes are broadcast by SBS and community radio. Most Malaysian residents here, however, are Chinese Christians (43 per cent) or Buddhists (26 per cent). In 1986, Venerable Mahinda from Kuala Lumpur became leader of the Hock Cheng See Buddhist Vihara at Ambarvale, near Campbelltown, and established an Australian Buddhist Mission. For non-Malays, the most common language spoken at home is Cantonese, followed by English and Mandarin.
Community organisations
In 2006, the Malaysian community was the twelfth largest national group in Australia and one of the most successful at integration. Several voluntary associations represent Malay interests and offer Malay language and Islamic classes.
The Malaysian Chinese Association was founded by Wei Ming Chan and in 2005 established a welfare chapter, the Malaysian Chinese Association Club Australia, to support the Malaysian community. Based in Sydney and dependent on corporate sponsorship, it consists of young professional volunteers and university students.
Culture and food
[media]The annual Malaysia Fest at Sydney's Darling Harbour is a celebration of Malaysian culture, featuring traditional performances and spicy Malaysian food. Organised by eight Sydney student associations, it is a highlight of student life, reminding many of home.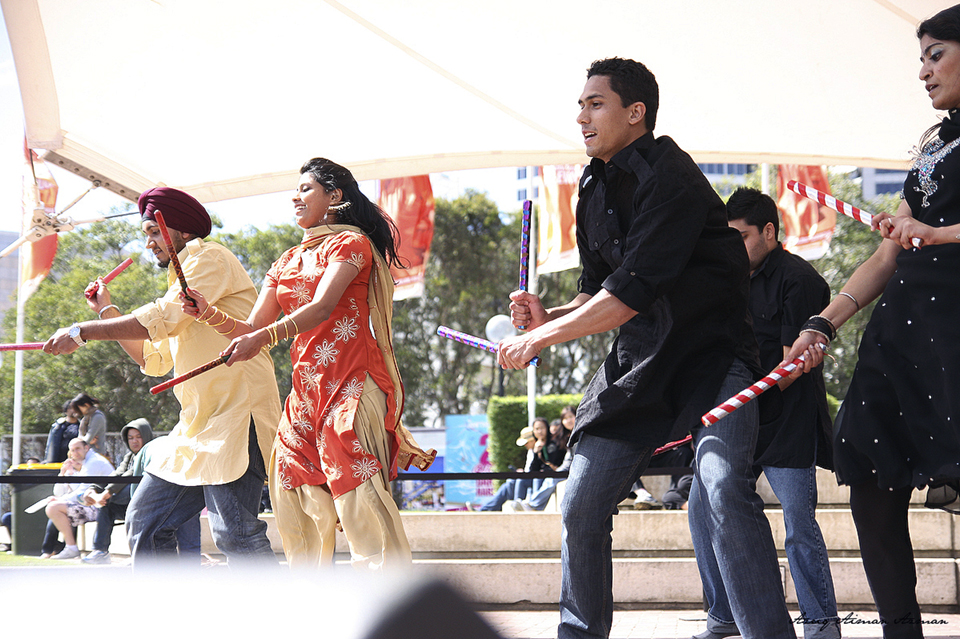 [media]Many Sydneysiders had their first experience of Malaysian culture at the old Malaya Restaurant in George Street. Their cheap fiery sambals and laksas kept many students, both Malaysian and Australian, alive in the 1960s and 1970s. There are now many Malaysian restaurants in Sydney, specialising in such traditional dishes as nasi lemak, roti canai, satay and laksa.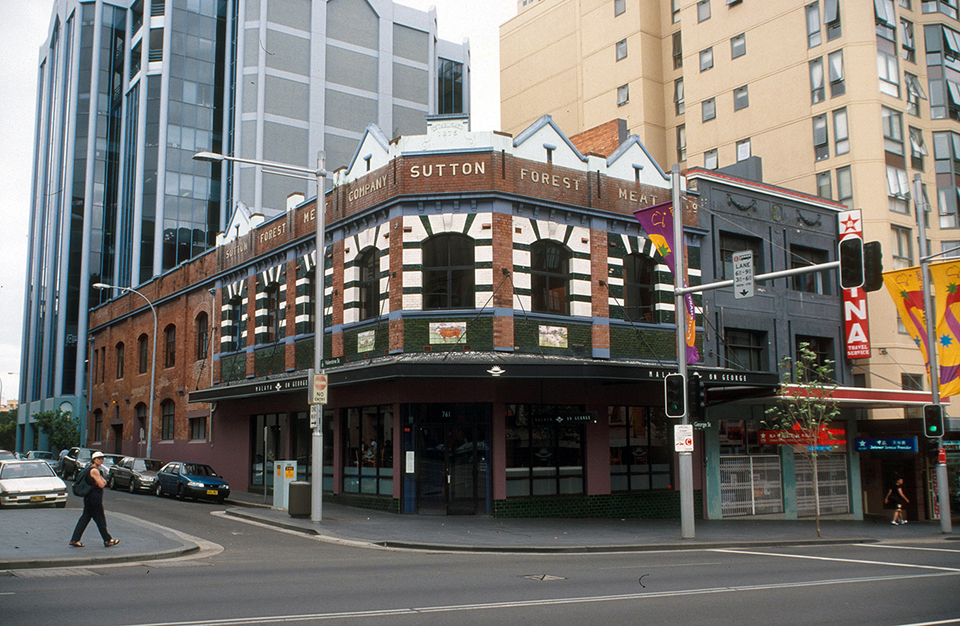 References
Commonwealth of Australia, Australia's relationship with Malaysia, Joint Standing Committee on Foreign Affairs, Defence and Trade, the Commonwealth, March 2007, viewed 4 December 2008, http://www.aph.gov.au/House/committee/jfadt/malaysia/report.htm
Australian Malaysian Singaporean Association Inc website, viewed 4 December 2008, http://www.amsa.com.au
Museum Victoria Australia, Origins: Immigrant Communities In Victoria: History of immigration from Malaysia, viewed 4 December 2008, http://museumvictoria.com.au/origins/history.aspx?pid=38
State Records Authority of New South Wales, Index to Ticket of Leave Passports 1835–69, viewed 3 December 2008, http://www.records.nsw.gov.au/archives/ticket_of_leave_passports_310.asp
National Archives of Australia, Uncommon Lives, viewed 4 December 2008, http://www.uncommonlives.naa.gov.au/
Notes