Cite this
Close
Citation
Persistent URL for this entry
http://dictionaryofsydney.org/entry/hosking_john
To cite this entry in text
McCormack, Terri, Hosking, John, Dictionary of Sydney, 2010, http://dictionaryofsydney.org/entry/hosking_john, viewed
26 Jan 2022
To cite this entry in a Wikipedia footnote citation
cite web | url= http://dictionaryofsydney.org/entry/hosking_john | title = Hosking, John | author = McCormack, Terri | date = 2010 | work = Dictionary of Sydney | publisher = Dictionary of Sydney Trust | accessdate =
26 Jan 2022
To cite this entry as a Wikipedia External link
cite web | url = http://dictionaryofsydney.org/entry/hosking_john | title = Hosking, John | accessdate =
2010
| author = McCormack, Terri | date = 2010 | work = Dictionary of Sydney | publisher = Dictionary of Sydney Trust
Hosking, John
John Hosking [media]was born in London in 1806, the third son of Methodist teacher John Hosking and his wife Ann Elizabeth. John Hosking senior brought his family to Sydney on 29 January 1809 in response to an invitation from the Reverend Samuel Marsden to take charge of the Female Orphan School.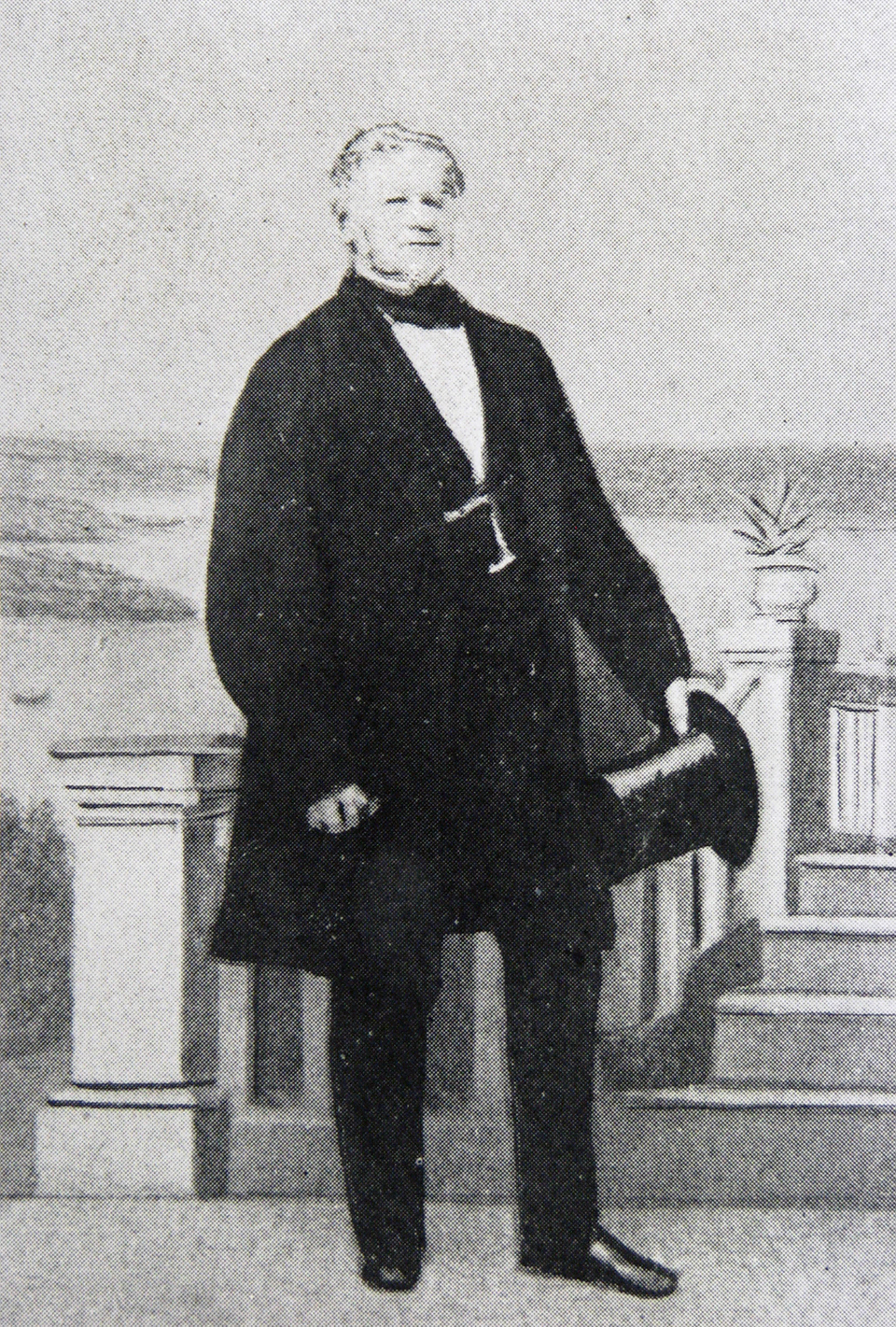 Hosking junior spent part of his childhood in Sydney until his family went back to England in July 1819, and returned to Sydney on the Sir George Osborne in December 1825.
Sydney's inaugural mayor
Upon his return to Sydney, John Hosking opened a store, first at Pitt Street and later at Albion Wharf, Sussex Street. He married Martha Foxlowe Terry, the daughter of former convict and wealthy merchant Samuel Terry, 'the Botany Bay Rothschild', and former innkeeper Rosetta Marsh, on 16 June 1829, and they later had three daughters.
Hosking [media]went into business with John Terry Hughes, nephew and step son-in-law to Samuel Terry, and prospered, investing the profits in real estate at Darling Harbour, Macquarie Fields, Monaro, and the Foxlowe Estate on the Molonglo River. In 1841, he purchased waterfront land at East Balmain (near contemporary Hosking Street) and subdivided it into 29 lots of which only 13 were sold.

Hosking was a member of the Southern Cattle Association and director of the Sydney Banking Company in 1841. He held shares in the Sydney College and was an active Methodist, like his father.
Hosking was a Foundation Alderman for Bourke Ward, 1 November 1842, and was the first elected mayor of the City of Sydney from November 1842 to September 1843. He was also appointed a magistrate in 1842.
A change of fortunes
In 1843, Hughes & Hosking became insolvent, [media]forcing Hosking to resign from council and withdraw his nomination for the Legislative Council. The Bank of Australia, their largest creditor, collapsed on 2 March 1843.

By the time of his death, most of Hosking's property had been sold. In 1854, Hosking rented Vaucluse House while his grand stone residence, Carrara, was being built.
References
Charles H Bertie, The Early History of the Sydney Municipal Council, Sydney City Council, 1911
City of Sydney Archives, Aldermen's File, photos Bertie, 80/191, THC 92/012
Shirley Fitzgerald and Hilary Golder, Pyrmont & Ultimo: under seige, Halstead Press, Ultimo, 2009
Phillip Geeves, Philip Geeves' Sydney, Angus & Robertson, Sydney, 1981
Hilary Golder, A Short Electoral History of Sydney City Council 1842–1992, City of Sydney website, http://www.cityofsydney.nsw.gov.au/aboutsydney/documents/history/hs_chos_electoral_history.pdf, viewed 30 September 2010
Hilary Golder, Sacked: removing and remaking the Sydney City Council 1853–1988, City of Sydney in association with Books & Writers, Sydney, 2004
Leichhardt Historical Journal, Annandale Association; Balmain Association; Glebe Society, Annandale, vol 14
Vivienne Parsons, 'Hosking, John (1806–1882)', Australian Dictionary of Biography, vol 1, Melbourne University Press, 1966, pp 554–555
Eric Russell, Woollahra: a history in pictures, John Ferguson in association with Woollahra Municipal Council, Sydney, 1980
Notes