The Dictionary of Sydney was archived in 2021.
Cite this
Close
Citation
Persistent URL for this entry
http://dictionaryofsydney.org/entry/lightfoot_louise
To cite this entry in text
Lightfoot, Mary, Lightfoot, Louise, Dictionary of Sydney, 2008, http://dictionaryofsydney.org/entry/lightfoot_louise, viewed
08 Dec 2023
To cite this entry in a Wikipedia footnote citation
cite web | url= http://dictionaryofsydney.org/entry/lightfoot_louise | title = Lightfoot, Louise | author = Lightfoot, Mary | date = 2008 | work = Dictionary of Sydney | publisher = Dictionary of Sydney Trust | accessdate =
08 Dec 2023
To cite this entry as a Wikipedia External link
cite web | url = http://dictionaryofsydney.org/entry/lightfoot_louise | title = Lightfoot, Louise | accessdate =
2008
| author = Lightfoot, Mary | date = 2008 | work = Dictionary of Sydney | publisher = Dictionary of Sydney Trust
Lightfoot, Louise
Louise Lightfoot [media]had the perfect name for a dancer and she contributed to Sydney's history and cultural life in two forms of dance – first classical ballet and later Indian dance. In early twentieth-century Australia, only visiting foreign companies performed full ballets, and Indian dance was virtually unknown and unseen. Lightfoot played a major role in changing that.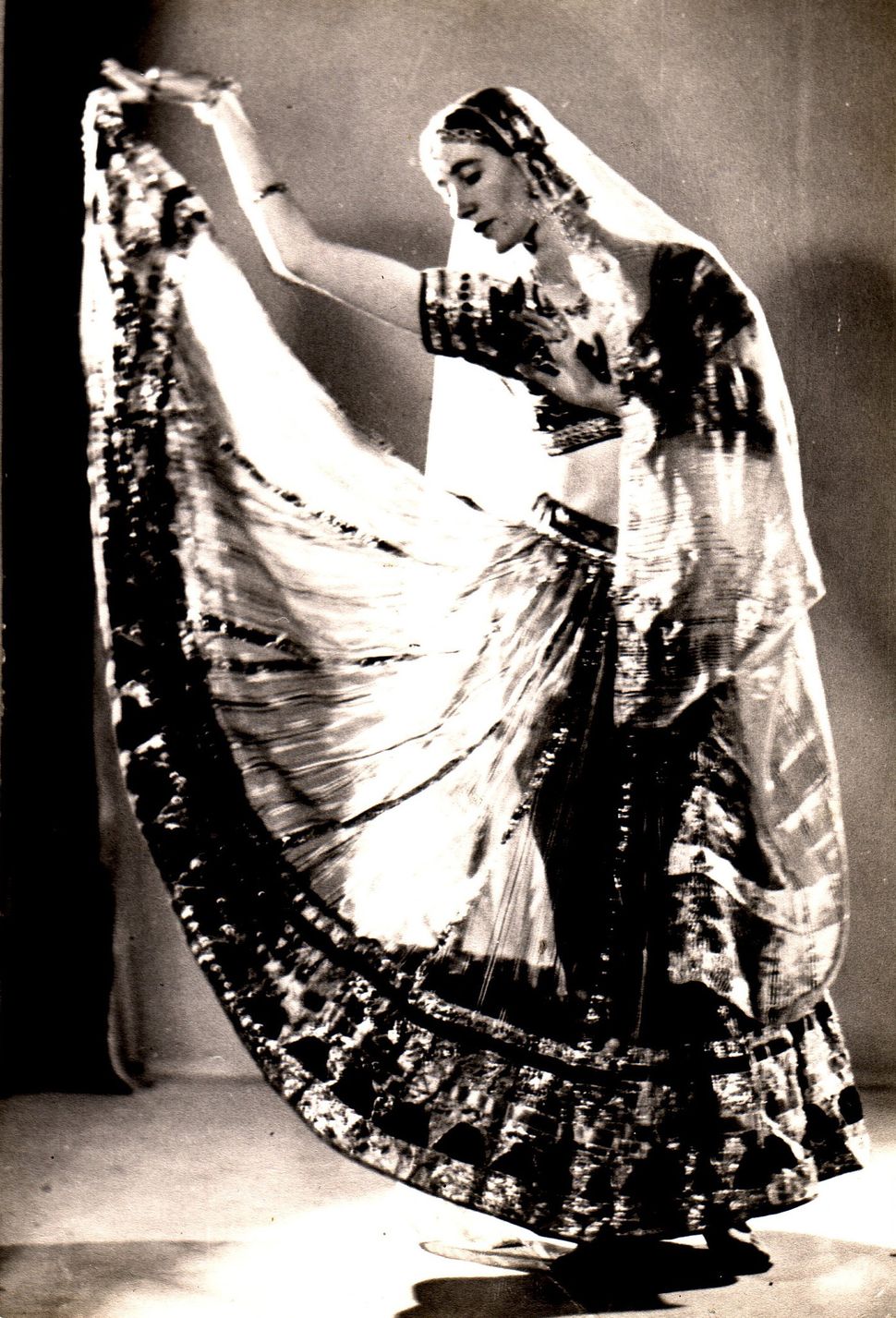 From architecture to dance
[media]Born in Yangery, near Warrnambool, Victoria in 1902, she trained in architecture at Melbourne University and in the office of the Chicago architect Walter Burley Griffin. She came to Sydney in 1925 to live and work with Griffin's architect wife Marion at their utopian community in Castlecrag. Marion encouraged Louise's natural talent and love of dance, and through the Griffins' avant-garde circle, she met the Russian folk dancer Misha Burlakov. Inspired by seeing Anna Pavlova dance 'Grand Russian Ballet' on her Australian tour in 1926, Louise dreamed of bringing the same to life in Australia.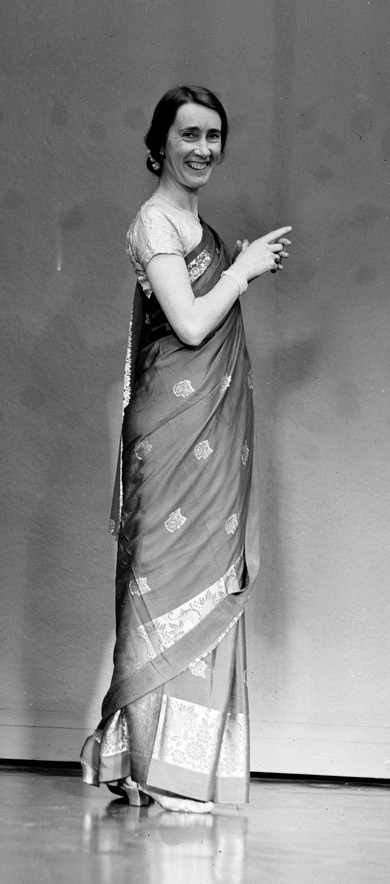 The tall, willowy blonde and the strong, dark, jolly Russian danced at clubs, parties and soirees in the homes of artistic or wealthy Sydneysiders. The duo studied whatever forms of dance they could find, and opened a dance school, teaching 'character' dance and ballet to a growing number of students.
By 1929 the Lightfoot-Burlakov school and studio at Circular Quay flourished, luckily, as Louise had given up her architecture career. Her passion for dance was the driving force, complemented by Misha's dancing, good nature and carpentry skills. They took every opportunity to 'show their girls' on stage, and the students (and their parents) helped with costumes and scenery. Charity performances were popular forms of entertainment, and a diversion during the Depression from the dire social situation. At the request of the Feminist Club and the Theosophical Society, performing in pageants and revues, at fetes and garden parties, in aid of Music Week, Red Cross or the Women's Hospital, the students contributed culturally and financially while building their repertoire of dances and excerpts from ballets.
In November 1931, Louise and Misha staged the first full performance of Coppelia danced and produced by Australians, at Sydney's Savoy Theatre. They called their amateur group of students the First Australian Ballet. Dance critic Valerie Lawson has called it '…the starting block of professional ballet in Australia' and 'an important building block for the professional companies to follow'.
The First Australian Ballet company
[media]Following its success with Coppelia, the First Australian Ballet went on to stage other ballets and excerpts every few months, to the delight and education of the dance lovers of Sydney. They staged a number of Russian classics such as Les Sylphides, Nutcracker, Autumn Leaves, and Scheherezade from Pavlova's or Diaghilev's repertoires, performing at venues such as the Sydney Conservatorium of Music and the Savoy Theatre, as well as putting on studio performances. Louise also came to appreciate and teach the modern dance style of Mary Wigman. She choreographed and produced original modern ballets including Incoming Tide, Rebirth and The Fruit of Forgetfulness, and Roksanda to a modern score by composer Roy Maling.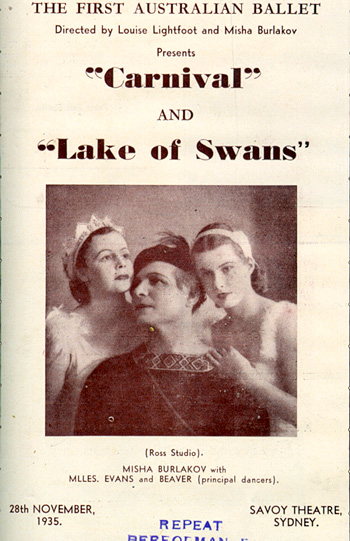 Before the Ballets Russes de Monte Carlo (the successor to Diaghilev's company) made its first tour of Australia in 1936–37, the First Australian Ballet had staged Stravinsky's Petrouchka, the story of a puppet's unrequited love for a ballerina. Thus homegrown Australian dancers, teachers and producers prepared Sydney audiences for the famous Ballets Russes tours of the 1930s and 1940s. Many people think that ballet in Australia began with Borovansky, but it was alive and kicking before his company and decades before the Australian Ballet was founded.
Europe and India
[media]In 1937, at the height of the First Australian Ballet's success, Louise and Misha sailed for Europe, as a visit was the only way to obtain ballet scores and permissions. When the ship stopped in Bombay, Louise immediately fell under the spell of India, purchased Indian dance costumes and mingled with handsome Indians back on board, to the displeasure of the mostly white passengers.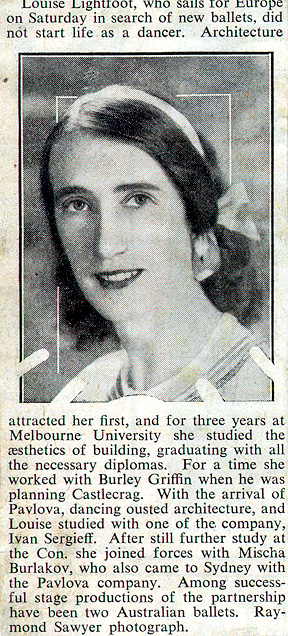 [media]In Paris, the new home of Russian ballet, Louise and Misha found scores they wanted and Louise attended classes with famous Russian émigré teachers. However, her focus was changed completely by seeing the exotic spectacle of Uday Shankar's Indian Dance Company. From then on, ballet faded for Louise. On the way back she left the ship in India. Six months later, with Misha and the students imploring her to come home, she reluctantly returned to Australia. [media]They produced a last ballet – Diaghilev's The Blue God, about Indian gods and goddesses. Louise dissolved the partnership with Misha, relinquished most of their dance property, packed her bags and sailed for India.
She quickly found the Malabar coast, now known as Kerala, and immersed herself in studying Kathakali, the traditional dance-drama performed only by men in all-night performances in Hindu temples. Louise became the first Western woman to study Kathakali in depth. She found the men 'marvellous dancers'. Appalled at the low state of their exotic art she devoted her considerable talents and energy to promoting Indian classical dance. She toured with Kathakali troupes and wrote many newspaper articles promoting various forms of Indian dance and culture. She appealed to the British to appreciate Indian dance art, and to Indian parents to allow their sons and daughters to dance. In between, she taught ballet to children of the British Raj.
Bringing Indian dance home
As soon as World War II ended, Louise sailed for Australia, intent on bringing Indian dance to her country. She prepared the public to receive her 'treasure' and taught some local girls Indian dances to accompany the male artist. In March 1947 Ananda Shivaram, her teacher and favourite Kathakali dancer, reached Australia. Though a shy young man, the brilliant performer quickly won minds and hearts. He became the first Indian artist to perform in Australia and a charming ambassador for India and its dance.
[media]Shivaram conquered Sydney in July 1947 performing at the 2KY Radio Theatre in Dymocks building in George Street, partnered by Ruth Bergner. They also gave a special performance for the Borovansky ballet company. Sydney's artistic community was eager to meet and welcome Shivaram. The photographer Alec Murray offered his studio – the ballroom at Merioola in Woollahra – where, with the designer Loudon Sainthill and siblings Jocelyn and Tatlock Miller, Murray organised and hosted a sherry party and recital of ancient Indian art.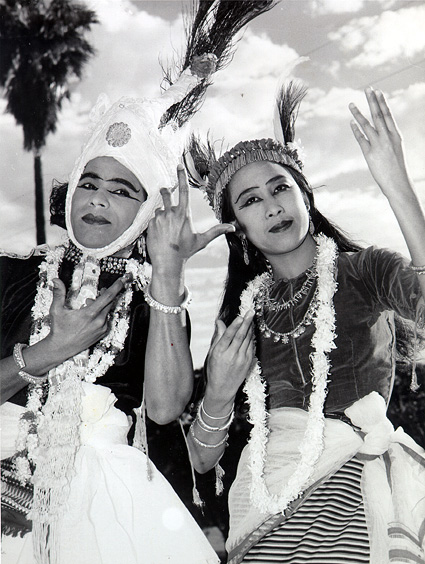 [media]Shivaram and Louise went on to introduce excerpts of Kathakali and other forms of Indian dance to cities and country towns in Australia, then to New Zealand, England, Fiji, Japan, Canada and the United States. They educated the public to appreciate Indian dance and taught it to hundreds of students. Louise brought Shivaram and Manipuri dancers to Australia for a number of tours until 1976, bringing Asian performing arts and culture to many school and university students.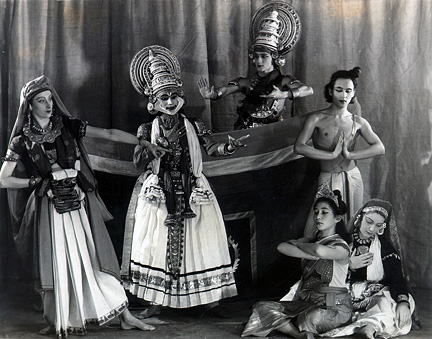 Even in her retirement in Melbourne, Louise stayed actively involved in multicultural dance performances and festivals, especially at Monash University's Department of Music. Louise Lightfoot died in May 1979 in Melbourne, but her archive remains at Monash University.
Indian classical dance in different styles is regularly staged in Sydney by a number of resident companies, along with ballet and contemporary dance. Dance in Sydney has been shaped by Louise Lightfoot's influence and groundbreaking work in two completely different dance forms.
References
Mary Louise Lightfoot and Louise Lightfoot, LIGHTFOOT DANCING: An Australian-Indian Affair, Mary Louise Lightfoot, 2015
Beautiful Middle Harbour, Sydney 1927, Australian Film Institute 
Interview with Moya Beaver, National Library of Australia Oral History collection
Valerie Lawson, 'The first Australian Ballet', Dance Australia Magazine, March 1998
Louise Lightfoot Collection, Archives of Dept of Music, Monash University, Clayton
Mary Louise Lightfoot and Marian Quartly, 'Lightfoot, Louisa Mary (1902–1979)', Australian Dictionary of Biography, supplementary vol, Melbourne University Press, Melbourne, 2005, pp 233–234
Elizabeth Russell, 'Louise Lightfoot: Dancing from East to West', Dance Australia Magazine, no 8, 1982
Anne Watson (ed), Beyond Architecture: Marion Mahony and Walter Burley Griffin: America, Australia, India, Powerhouse Publishing, Haymarket NSW, 1998
Notes