Cite this
Close
Citation
Persistent URL for this entry
http://dictionaryofsydney.org/entry/lindesay_and_carthona
To cite this entry in text
Jacobsen, Patricia, Lindesay and Carthona, Dictionary of Sydney, 2016, http://dictionaryofsydney.org/entry/lindesay_and_carthona, viewed
21 Sep 2021
To cite this entry in a Wikipedia footnote citation
cite web | url= http://dictionaryofsydney.org/entry/lindesay_and_carthona | title = Lindesay and Carthona | author = Jacobsen, Patricia | date = 2016 | work = Dictionary of Sydney | publisher = Dictionary of Sydney Trust | accessdate =
21 Sep 2021
To cite this entry as a Wikipedia External link
cite web | url = http://dictionaryofsydney.org/entry/lindesay_and_carthona | title = Lindesay and Carthona | accessdate =
2016
| author = Jacobsen, Patricia | date = 2016 | work = Dictionary of Sydney | publisher = Dictionary of Sydney Trust
Lindesay and Carthona
Lindesay
Lindesay [media]is generally acknowledged as the oldest surviving residence in Darling Point (although a Police Constable' s House, later known as the Octagon, predated the 1833 release of the Darling Point land). [1] Lindesay was built between 1834 and 1836 for Colonial Treasurer Campbell Drummond Riddell and is a significant Australian example of the ' Gothick' pre-Victorian phase of the Gothic Revival style.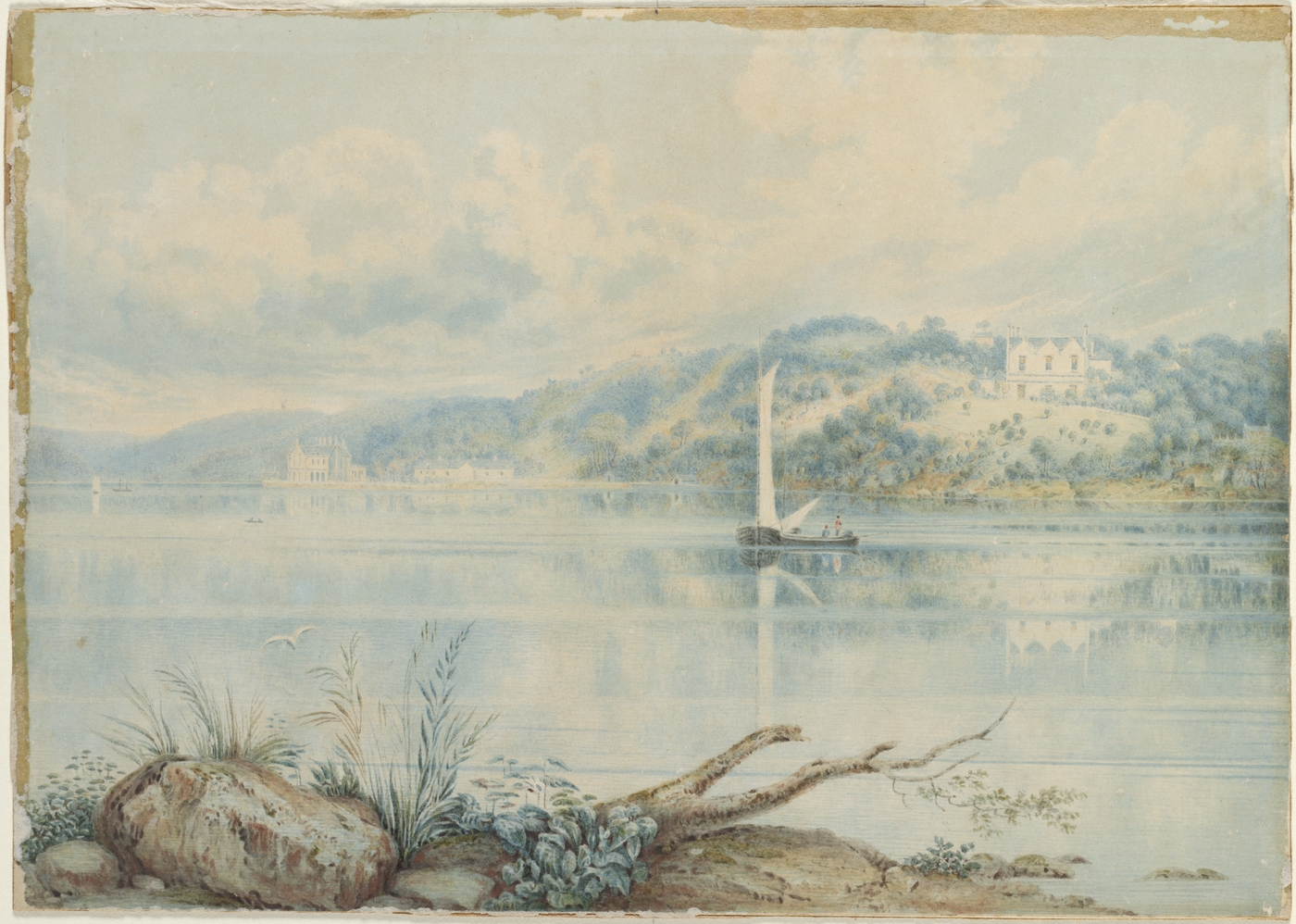 Lindesay is attributed to the local architects James Chadley, Edward Hallen and possibly Francis Clarke. [2] Riddell sold Lindesay in 1838 to the pastoralist/politician Thomas Icely who held it for little more than a year before selling it in 1839 to James Barker, the brother of Thomas Barker. James Barker was an early victim of the 1840s depression and was forced to sell his Darling Point property to meet his large debts. [3] An 1841 subdivision plan of the Lindesay property by James Barker shows that the land, at that stage, was ' Late the property of Thos. Icely, Esq.' [4]
In 1841 Surveyor-General Sir Thomas Mitchell purchased the Lindesay residence and several surrounding allotments and resided there while building his own harbourside residence Carthona. Mitchell sold the Lindesay residence in circa 1845 to Dr Charles Nicholson, surgeon, patron of the arts, co-founder of the University of Sydney and a member of the first New South Wales Legislative Council. [5] William Bradley, wealthy pastoralist and a legislative councillor, lived there with his family from 1849 until Bradley' s death in 1868.
The next occupant of Lindesay, Legislative Councillor John Macintosh, played a significant part in addressing the development problems faced by Darling Point landholders. After Macintosh' s death in 1911, subsequent subdivisions greatly reduced Lindesay' s footprint and resulted in the loss of its water frontage. In 1914, the house and some land around it was sold to Dr Edward Jenkins, who undertook additions and internal alterations and further subdivisions were undertaken in 1919. In 1963 Lindesay' s last private owner, Walter Pye, gifted the house to the National Trust of Australia in whose care it remains. [6]
Carthona
[media]In 1841 Sir Thomas Mitchell started to build his new home on the north-eastern corner of Darling Point on a site overlooking Port Jackson and Double Bay which he named Carthona (possibly derived from a Scottish Gaelic word meaning ' the murmur of the waves'). Attributed to the architect James Hume, Carthona closely followed the style of a home on the shores of the English Lake Windermere. [7] The Mitchell family lived in Carthona until Mitchell' s death in 1855 and in the 1860s and 70s it was leased to the Misses Cooksey for a girls' school.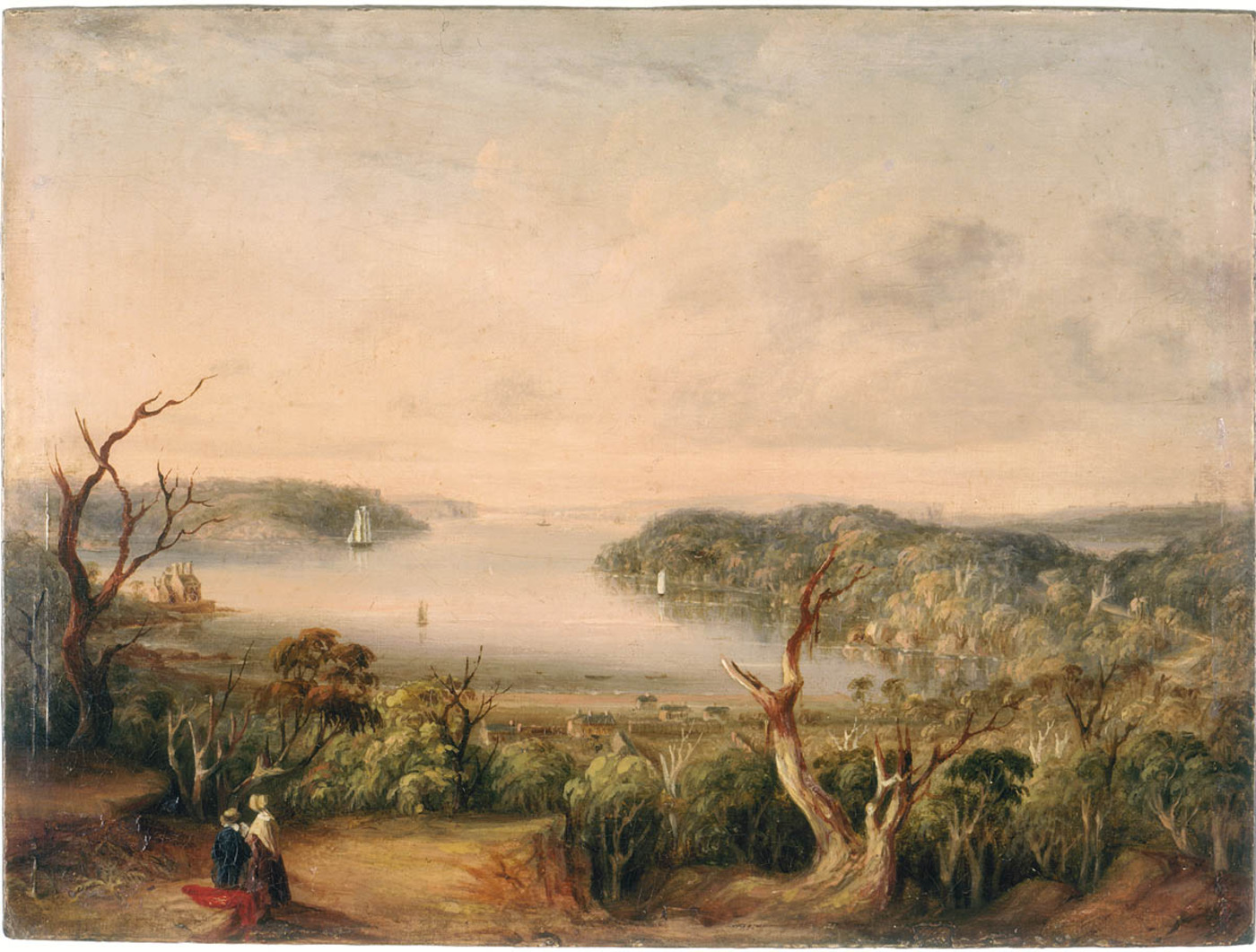 In the late nineteenth century Carthona was owned and/or occupied by prominent colonial figures including the family of the colonial lawyer Arthur Allen. In 1886 the businessman James Sutherland Mitchell (an unrelated neighbour of Sir Thomas Mitchell) purchased Carthona for his son WB Mitchell. [8] After WB Mitchell' s death in 1899, Carthona, together with neighbouring properties, Etham and Prudhoe, was advertised for sale. [9] Between 1900 and 1911 there were successive changes of occupants/owners including the theatre entrepreneur, Harry Rickards who purchased and demolished the neighbouring property, Lansdowne.
Subdivision
[media]In 1912–13, the Lindesay and Carthona estates were further subdivided into smaller allotments by their non-resident owners, Edward and Ernest Wunderlich. In 1913, Arthur Edward Hughes purchased Carthona and resided there until 1933, after which it was leased for the next six years. One short-term lessee was Earl Beauchamp, a previous Governor of New South Wales. [10] After Hughes' death in 1939 the property was further subdivided by his estate. In 1940 Carthona was purchased by Philip Bushell. The Bushell/Oxley family continues to own the residence on its greatly reduced site.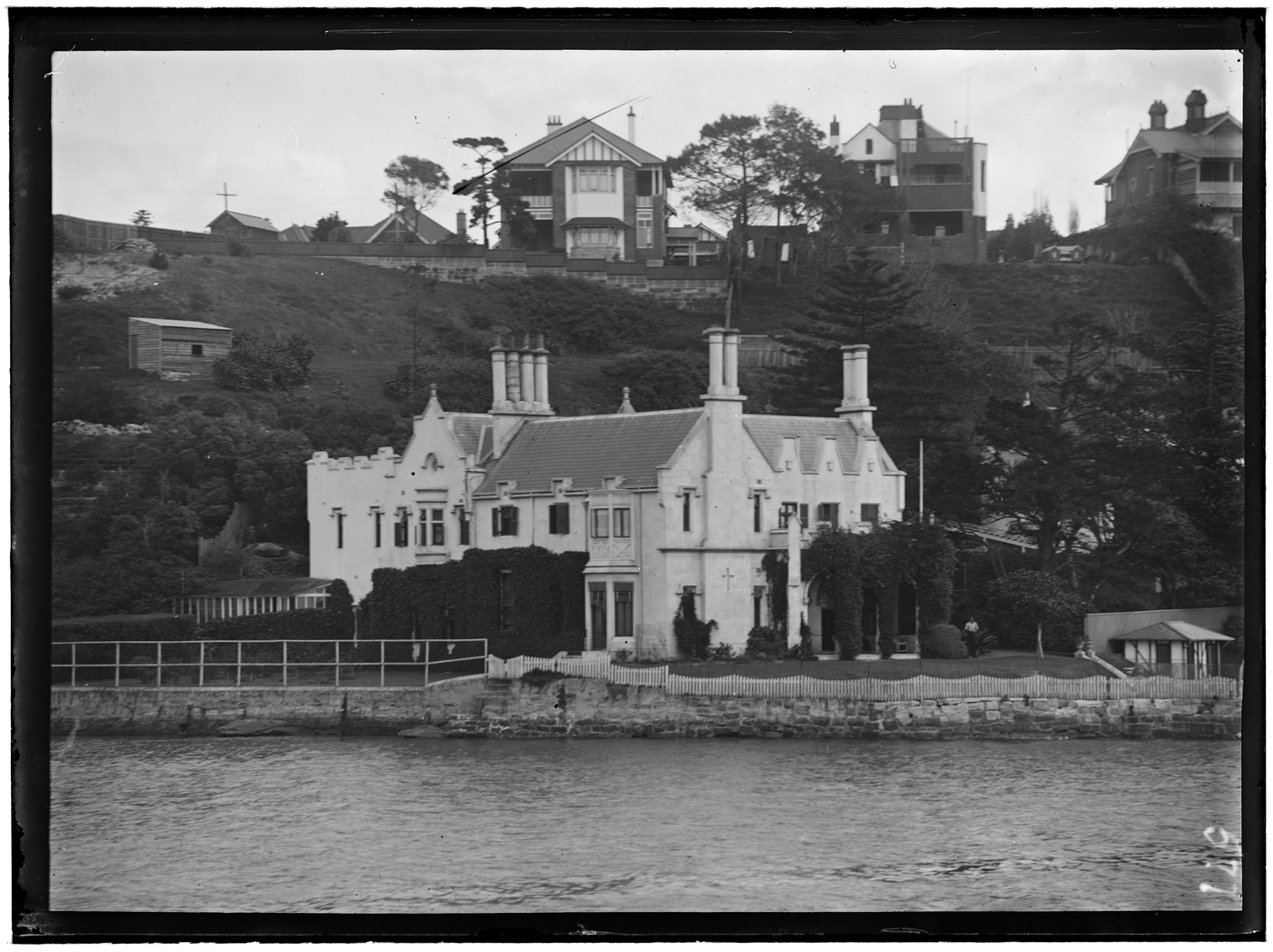 Further reading
Dysart, Dinah and Helen Proudfoot (eds). Lindesay: A Biography of the House. Sydney: National Trust of Australia, New South Wales.
' Lindesay,' NSW Office of Environment and Heritage, State Heritage Register, http://www.environment.nsw.gov.au/heritageapp/ViewHeritageItemDetails.aspx?ID=5045228, viewed 17 February 2016.
Notes
[1] Archives Office of New South Wales, Series 2/1553, quoted in Anne-Maree Whitaker, ' Darling Point: The Mayfair of Australia' (MA Thesis, University of Sydney, 1983), 9,10
[2] ' Lindesay' , NSW Office of Environment and Heritage, State Heritage Register, http://www.environment.nsw.gov.au/heritageapp/ViewHeritageItemDetails.aspx?ID=5045228, viewed 17 February 2016; Joan Kerr and James Broadbent, Gothick Taste in the Colony of New South Wales, (Sydney: Tye David Ell Press, in association with the Elizabeth Bay House Trust, 1980), 87
[3] Dinah Dysart and Helen Proudfoot (eds), Lindesay: A Biography of the House (Sydney: National Trust of Australia, New South Wales), 10
[4] Plan of the Lindesay allotments at Lady Darling' s Point, M2 811.18114/1841/3, Mitchell Library cartographic material
[5] David S Macmillan, ' Nicholson, Sir Charles (1808–1903)' , Australian Dictionary of Biography, National Centre of Biography, Australian National University, http://adb.anu.edu.au/biography/nicholson-sir-charles-2508/text3387, published first in hardcopy 1967, viewed 12 May 2016
[6] Dinah Dysart and Helen Proudfoot (eds), Lindesay: A Biography of the House (Sydney: National Trust of Australia, NSW), 10
[7] James Broadbent, The Australian Colonial House: Architecture and Society in New South Wales, 1788–1842 (Potts Point, NSW: Hordern House in association with the Historic Houses Trust of New South Wales, and supported by the Friends of the Historic Houses Trust), 187, 214–15
[8] Barbara Fisher, Carthona, Sydney (Melbourne: Australian Council of National Trusts and Historic Houses of Australia, Cassell, 1974)
[9] The Sydney Morning Herald, 18 November, 1899, 17, http://trove.nla.gov.au/ndp/del/page/1352097?zoomLevel=1, viewed 11 February 2016
[10] Newcastle Morning Herald and Miners' Advocate. In 1934, A NSW District Court jury awarded Beauchamp £14 as a result of a breach of contract action taken against Hughes concerning the state of a tennis court on the Carthona property, 9, http://trove.nla.gov.au/ndp/del/article/159738920/