Cite this
Close
Citation
Persistent URL for this entry
http://dictionaryofsydney.org/entry/sydney_punchbowl
To cite this entry in text
Dictionary of Sydney staff writer, Sydney punchbowl, Dictionary of Sydney, 2008, http://dictionaryofsydney.org/entry/sydney_punchbowl, viewed
16 May 2022
To cite this entry in a Wikipedia footnote citation
cite web | url= http://dictionaryofsydney.org/entry/sydney_punchbowl | title = Sydney punchbowl | author = Dictionary of Sydney staff writer | date = 2008 | work = Dictionary of Sydney | publisher = Dictionary of Sydney Trust | accessdate =
16 May 2022
To cite this entry as a Wikipedia External link
cite web | url = http://dictionaryofsydney.org/entry/sydney_punchbowl | title = Sydney punchbowl | accessdate =
2008
| author = Dictionary of Sydney staff writer | date = 2008 | work = Dictionary of Sydney | publisher = Dictionary of Sydney Trust
Sydney punchbowl
[media]Artefacts of the early years of the convict colony at Port Jackson are rare. Few are as exquisite as an enamelled porcelain punchbowl, painted in China in the late 1810s. Around the outside of the bowl is a panorama of the emerging Sydney Town, based on a drawing by the colonial artist John Lewin.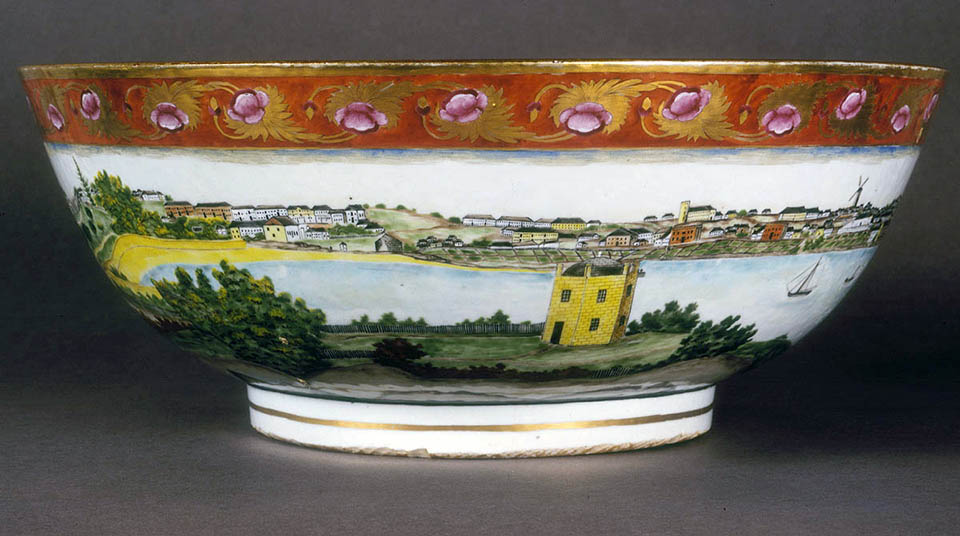 Before the advent of photography, panoramas provided one of the few means of 'seeing all', as their name, derived from the Greek, implies. The word itself was only created in 1791, coined by the London artist Robert Barker, to describe his 360° painting of that city.
[media]This painted bowl, presumably commissioned by a Sydney colonist, gives a good indication of what Sydney looked like. It shows various buildings around Sydney Cove, including the octagonal cottage of Governor Macquarie's boatman Billy Blue, the first Government House, the military barracks in the Rocks area, St Philip's Church, the Commissariat Store, various windmills, and the warehouse and residence of the merchant Robert Campbell.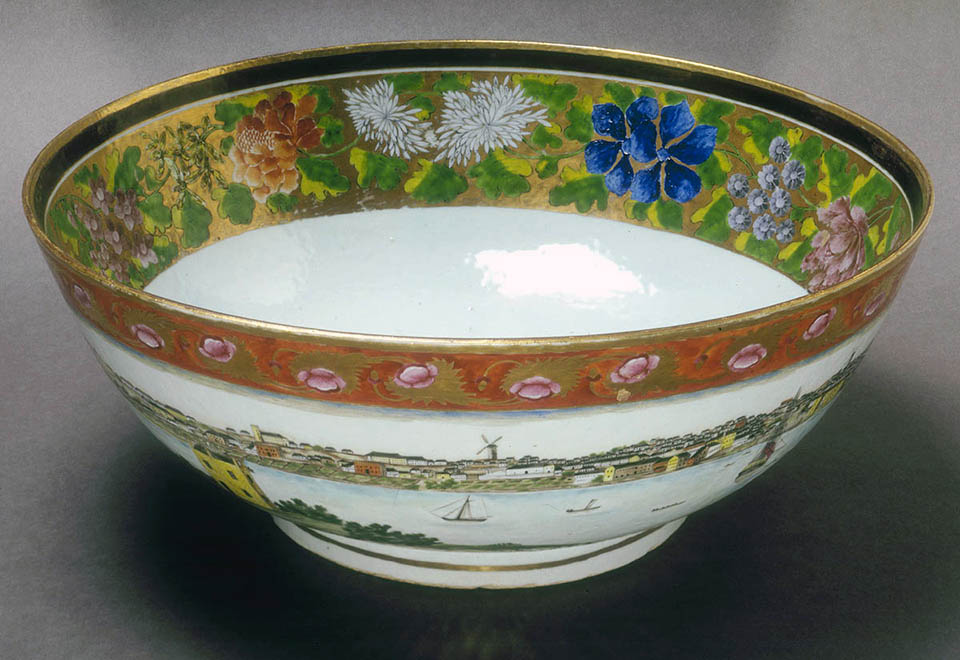 [media]Painted panoramas were considered one of the most effective formats for promoting the new colony and its attractions, much like a travel documentary of today. As Alexander Riley the pastoralist and merchant, noted in 1820,

a panorama exhibited in London of the Town of Sydney and surrounding scenery would create much public interest and ultimately be of service to the Colony.
[media]Today the bowl is in the collection of the State Library of New South Wales.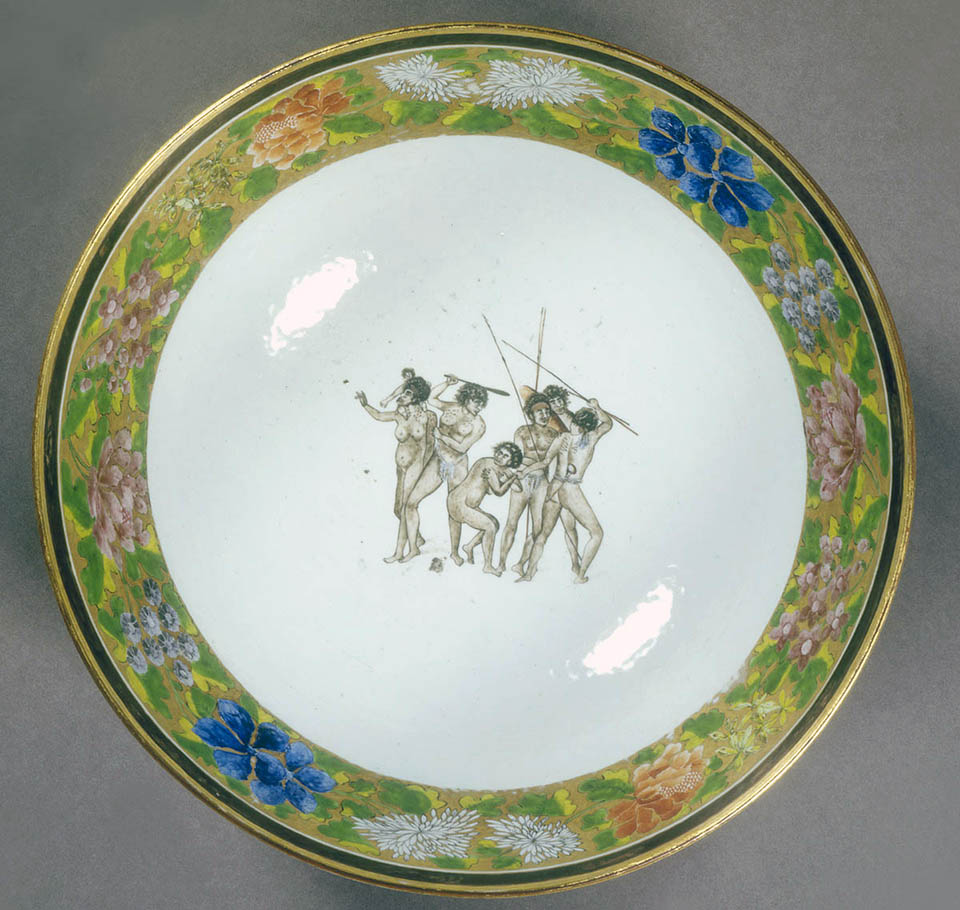 References
An Unbroken View: Early Nineteenth-century Panoramas, exhibition catalogue, State Library of New South Wales, Sydney, 2006
Notes