Cite this
Close
Citation
Persistent URL for this entry
http://dictionaryofsydney.org/entry/busbys_bore
To cite this entry in text
Dictionary of Sydney staff writer, Busby's Bore, Dictionary of Sydney, 2008, http://dictionaryofsydney.org/entry/busbys_bore, viewed
20 May 2022
To cite this entry in a Wikipedia footnote citation
cite web | url= http://dictionaryofsydney.org/entry/busbys_bore | title = Busby's Bore | author = Dictionary of Sydney staff writer | date = 2008 | work = Dictionary of Sydney | publisher = Dictionary of Sydney Trust | accessdate =
20 May 2022
To cite this entry as a Wikipedia External link
cite web | url = http://dictionaryofsydney.org/entry/busbys_bore | title = Busby's Bore | accessdate =
2008
| author = Dictionary of Sydney staff writer | date = 2008 | work = Dictionary of Sydney | publisher = Dictionary of Sydney Trust
Busby's Bore
The Lachlan Swamp (eventually to become the site for Centennial Park) was the closest swamp to Sydney in the chain of swamps known as the Botany Watershed. Drought in 1820 forced water carters to sell barrelled water from the swamp to supplement Sydney's water supply from the polluted Tank Stream. In 1825, an enquiry was conducted into the source of a permanent water supply for Sydney. Mineral surveyor and civil engineer John Busby (1765–1857) selected the Lachlan Swamp, reporting on the excellent quality of the water and believing the supply to be sufficient to service the predicted increase in Sydney's population.
[media]Busby was commissioned to design a new water system which involved driving a bore from the Lachlan Swamp into a reservoir at the Oxford Street end of Hyde Park. The tunnel (to become known as Busby's Bore) was '2 miles, 8 chains long' (3.6 kilometres) through mostly solid rock, and it was constructed using convict labour. Busby's Bore passed under the Showground, Victoria Barracks and down Oxford Street to Hyde Park. Work commenced late in 1827, and progress in construction was very slow. It was reported that Busby was reluctant to deal with the convict workers, and was a poor supervisor. From 1830 water was flowing in the tunnel, although it wasn't finally completed until 1837.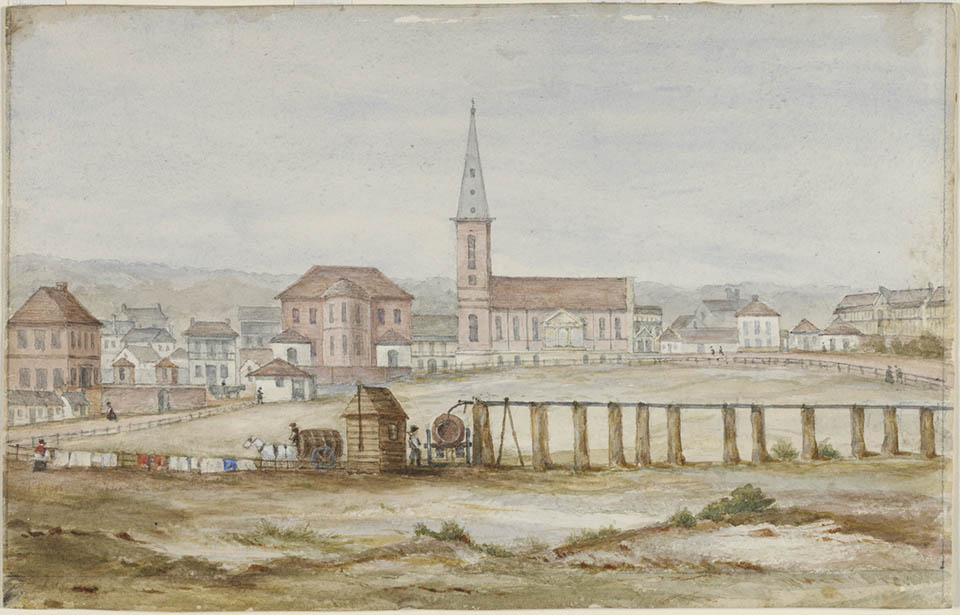 Busby's Bore [media]was the first major infrastructure tunnel to be built in Sydney, and it had the capacity to supply Sydney's population of 20,000 people with up to 1.5 million litres of water per day. In 1833, water was diverted from the bore through pipes to Circular Quay for the use of shipping.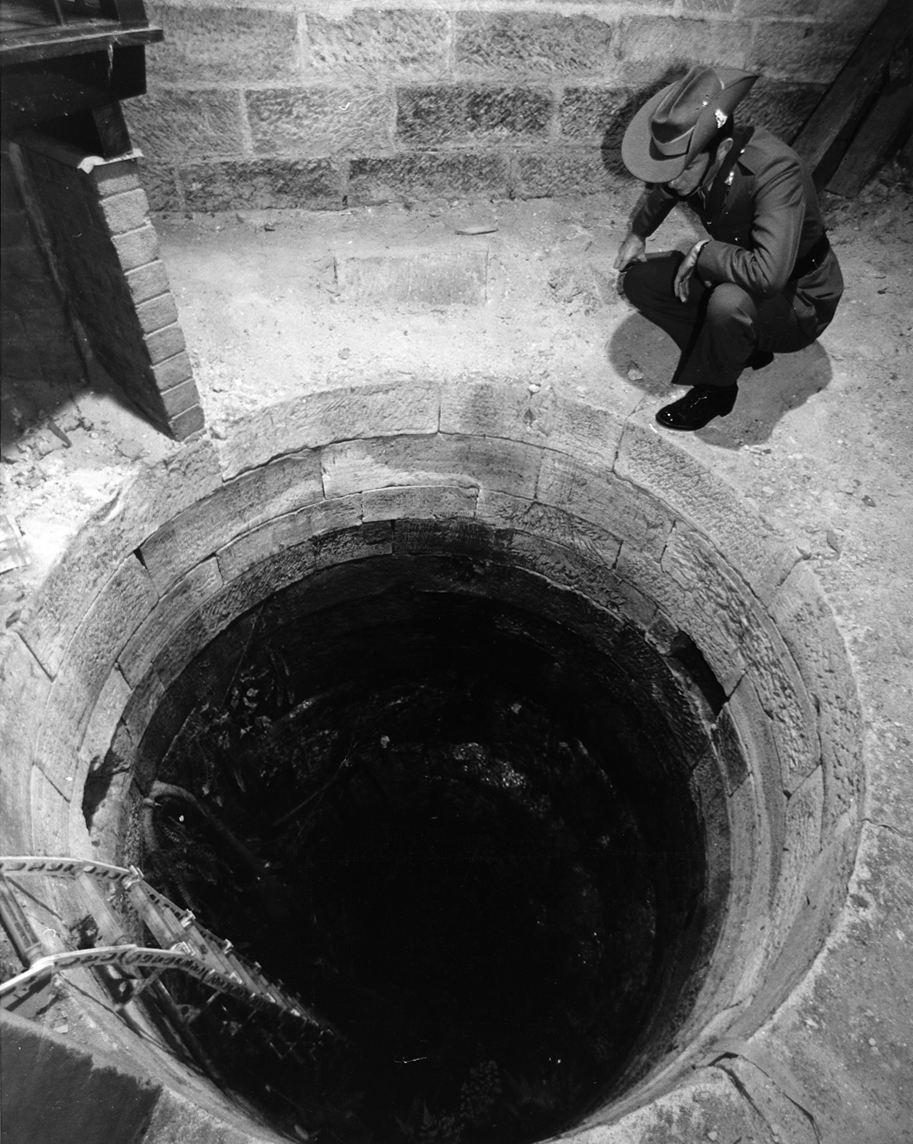 [media]Drought in 1838 demonstrated the limitations of the tunnel as the sole source of water for Sydney. It was also proving difficult to maintain the quality of the water from the Lachlan Swamp – pollution from dumping and blockages, and the location nearby of industries such as wool-scouring, were constant threats. [media]New avenues of water supply had to be investigated, and the Council of the City of Sydney took control of water supply in 1842. Even so, the Lachlan Swamps remained Sydney's only water supply until the Botany Bay Swamp Scheme in 1858, which became operational in 1859. Water was pumped from the engine pond, built by convicts in 1838, to the Crown Street Reservoir, and later to Paddington. The Botany Bay Swamp Scheme expanded to meet Sydney's growing population and supplied fresh water until the late 1880s, when the Upper Nepean Scheme was created.
Centennial Park has a brass monument to signify the presence of the bore, and Hyde Park (north) has a fountain to honour its construction.
References
Paul Ashton and Kate Blackmore, Centennial Park: a history, University of New South Wales Press, Sydney, 1988
Notes